Popular Ghanaian singer and songwriter, King Promise has announced signing a record deal with record labels 5k records and Sony Music.
Taking to his official Instagram page, the 'Sisa' hitmaker made this known. Posting a 34sec video of himself in a very striking appearance, he captioned: "Happy and pleased. Let's take it to the world"
His post has been well received by his fans and social media users as well as colleagues in the entertainment industry. Most of them congratulated him whiles noting that he deserves the deals. Some others also mentioned that they are proud of him and that he should keep working hard.
Meanwhile, some kept asking when he was going to release a new song or even an album since it's been a whlile they heard a song from him.
That notwithstanding, some were of the view that King Promise's announcement came at the wrong time. According to them, Ghanaians are seriously protesting, therefore, he should have put a hold on this announcement and join the protest. Some reactions to his post read: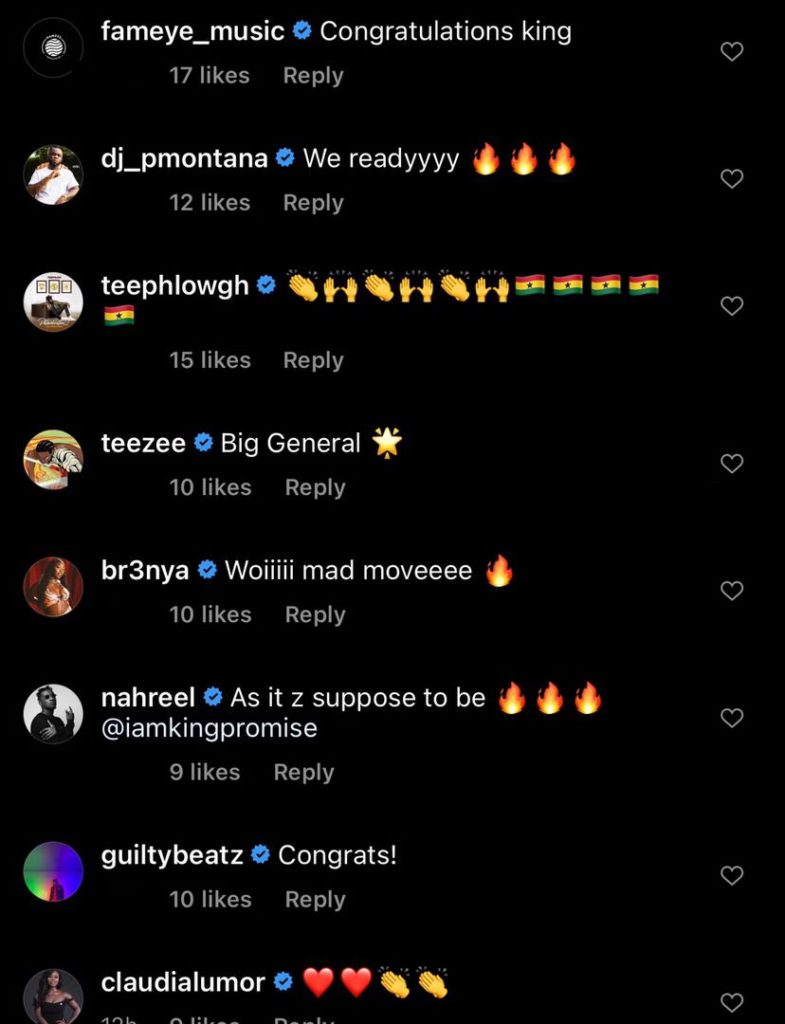 Currently, details about what the deal entails are not yet known. However, speculations are that this deal will allow King Promise's songs to be marketed on these international platforms, and for Sony Music to push his songs into other several markets.
Also, 5K has shown a massive statement of intent by taking up Ghana's most exciting artist and making him their first global signing, who they intend to help break across international shores.
King Promise features Shatta Wale on a song
Meanwhile, King Promise hasn't released any song for this year yet. His last song released was his first collaboration with self-acclaimed dancehall king, Shatta Wale, in December 2020.
Titled 'Alright', King Promise didn't fail to deliver as he showcased just why many consider him as Ghana's shining star. Singing over a smooth Altranova produced instrumental; the Ghanaian singer merges his amazing vocal ability and melodic flow with Shatta's trademark and bouncy rap ability. The track closing undoubtedly made listeners want to rejoice.
Speaking in an interview, King Promise disclosed that he has for a long time wanted;to collaborate with Shatta Wale and this was the best song he could jump on.
"I've always wanted to collab with Shatta. It always came down to finding the right song for us and when I made 'Alright', he was the first person who;comes to mind. The song talks about not giving up and to keep keeping on. Motivation for the people at the same time something they will move their feet to and he was just the perfect fit. Super excited about it."
Nonetheless, the track came at the perfect time, as that was when the 2020 elections had just ended peacefully. The song served its purpose of uplifting the spirits of the people across the whole nation.
Read also: GYAKIE SIGNS DEAL WITH SONY MUSIC