Kumawood actor, Kwaku Manu has backlashed Ghanaian blogger, Eugene Safo Nkansah, popularly known as Nkonkonsa, for allegedly publishing lies about him concerning his divorce case.
Nkonkonsa alleged in his publication that he had a personal chat with Kwaku Manu following reports that he has divorced his U.S-based wife. He explained in a post that Kwaku Manu didn't want to say much about the case but he said that whatever he has heard regarding his divorce is true.
The infamous publication read: "Actor Kwaku Manu has shockingly confessed that there have been many occasions he had intimate relationships with other women even though he was legally married".
The publication reported him to have also said that "it is not easy for any man, whether rich or poor to be faithful to his wife, especially if the wife does not stay at the same place with the husband in question".
Reacting to this report in a viral video on social media, Kwaku Manu disclosed that he has not confirmed to Nkonkonsa that he cheated on his wife but the blogger posted to his large following on Instagram that he cheated on his wife.
Kwaku Manu who was aggrieved by Nkonkonsa's report, severely chided the blogger for trying to tarnish his image for his personal gains. He went on to rain curses on Nkonkonsa, noting "he might struggle to get money to look after his children if his wife gives birth again".
Kwaku mentioned that Nkonkonsa was very quick to drag his name in the mud but when he (Nkonkosa) recently faced a similar problem, he kept quiet and didn't make any comment about it because he considered him as a friend.
Kwaku Manu went on to reveal that Nkonkonsa did the same thing when Funny Face and his baby mama had a similar issue but he handled the situation in a "mature manner" and never said anything about it.
Kwaku Manu in the video noted that this time, "Nkonkonsa is an enemy and not my friend because what he did was very wrong".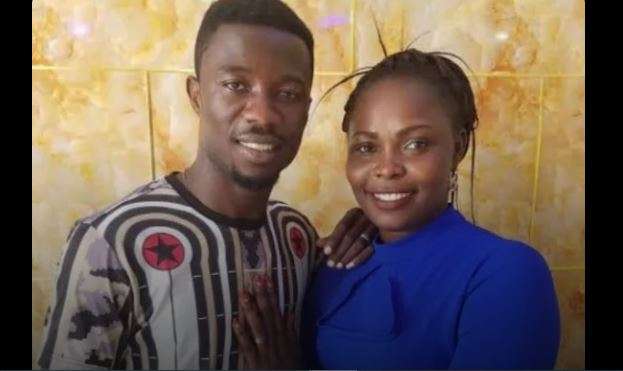 Meanwhile, Kwaku Manu in the video, Kwaku Manu praised Ghanaian blogger, Kobby Kyei, who first broke the news saying that he did his work right. He also confirmed that the blogger's news about his divorce is true.
"Nkonkonsa I beg you, you people can really tarnish people's image too much… when you called me what did we talk about for me to say that any man has cheated on his wife and it has brought a case? Look at what you have gone to write over there. They are all lies!

"You always have the intention that you will always write what people haven't said… if you say I have spoken with you, release audios to confirm what you have written, you tarnish people's image too much, it's not nice, this can make you to never prosper".
Meanwhile, the divorce of Kwaku Manu and his wife comes as shock to many since the couple has been one of the nicest Kumawood star couples with their beautiful family.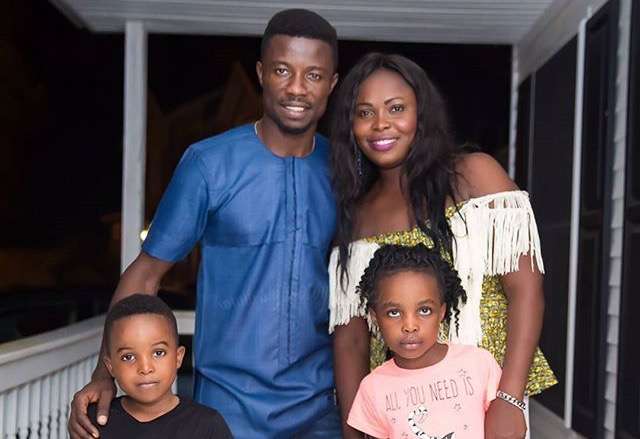 Mrs. Manu who has four children with the comic actor has been based in the U.S for some time now.
The reason for the alleged split is unclear but according to reports, Kwaku Manu is divorcing his wife due to some "dramatic circumstance".
Read also: Nationwide vaccination exercise resumes today- GHS