Nigerian police has detained Afrobeats star Naira Marley for questioning over the death of the late singer, Mohbad.
Mohbad's mysterious death led to a huge outpouring of grief among his fans, who demanded a thorough investigation.
Naira Marley, who previously denied involvement in MohBad's death, said he has returned from abroad to assist with the investigation.
"It's important I do my part for Imole. I'll be meeting with the police with hopes for the truth to be uncovered and for justice to prevail," he wrote on X.
MohBad, 27, died at a hospital in the Nigerian city of Lagos last month but the cause of his death is unclear.
Police revealed they had taken music promoter Sam Larry into their custody, and he was assisting their investigations. No further details were given.
MohBad, whose real name was Ilerioluwa Aloba, was hurriedly buried by his family a day after his death, triggering concerns among his fans. His father, Joseph Aloba told local media that the hasty burial was guided by the culture of the family's Yoruba ethnic group. He further added that according to Yoruba custom, a deceased person with living parents has to be buried quickly.
Police exhumed MohBad's body for an autopsy, but the results have not yet been released. A coroner's inquest is due to resume on 13 October.
Lagos state police spokesman Benjamin Hundeyin disclosed that Marley had been taken into custody for interrogation and other investigation activities.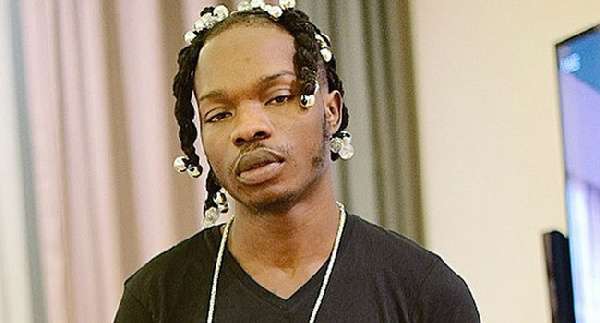 Naira Marley is a highly popular Afrobeats star in Nigeria. Last year, Apple Music described him as "an unmissable fixture in Nigerian pop music". But he is also a controversial figure who has had previous brushes with the law. In 2020, he reached an out-of-court settlement with a man who accused him and his associates of assaulting him and stealing his car. Marley denied the charges.
Marley and MohBad had a bitter fallout last year after MohBad left Marley's Marlian Records music label, where he had been signed for three years. Since his death, several videos have surfaced, in which MohBad complained that people from the label had harassed and cheated him out of his royalties.
Marley described the claims as "lies" and said that he did not have a hand in the death of MohBad, either directly or indirectly.
A concert to pay tribute to MohBad was held in a park on Lagos's Victoria Island two weeks ago, after which fans marched towards Lekki toll gate to continue their vigil.
Many of the mourners wore white T-shirts and held candles or their mobile phone torches aloft as they danced to the songs of the late artist, loved for his streetwise, sometimes lewd, lyrics and distinctive baritone voice.
The hashtag #justiceformohbad has been trending on social media. Protests have been held in cities across southern Nigeria, with his fans wanting to know how he died – prompting the Lagos state governor to open an inquiry involving the country's secret police.
Revealing Naira Marley Having Political Underdogs
Nollywood actress cum politician, Tonto Dikeh, alleged that controversial Nigerian singer, Azeez Fashola, better known as Naira Marley, has some top political underdogs beside him.
The actress made the assertion following the return and arrest of Naira Marley over the death of his late signee, Mohbad.
It was reported that the Lagos Police command spokesperson, Benjamin Hundeyin, confirmed Naira Marley has been arrested.
In the video, which made rounds online, the singer was captured being guarded at the airport before leaving.
Reacting, Tonto Dikeh, in a post via Instagram, opined that in the right country, Naira Marley ought to be in handcuffs and chains and not with his phone tweeting about his return.
She noted that the singer's confidence shows he has some top politicians backing him and urged them to drop him to ensure that justice is served in the death of Mohbad.
"Look who has come back to NIGERIA to assist the police investigating why he and Sam Larry tortured Mohbad. I ask again who is protecting Naira Marley? In the right country, Naira should be in handcuffs and chains, rather than having a phone to tweet," she wrote.
"Naira Marley's confidence looks to me like he has some top political underdogs by his side… Now one of the 2 things, you all better drop him and let him have the justice deserves or we will start fishing your names out. Right now, we don't care about you, all we want is justice for Mohbad." she further added.
READ ALSO: I'll Fight For Ghana – Efia Odo Vows