3Music CEO, Sadiq Abdulai, has jumped to Black Sherif's defense against an impending lawsuit. According to Sadiq, a court ordering an individual from living his way of life is a human right infringement.
Sadiq rubbished the enforcement of such directive and noted that it is unlikely the court would grant the injunction seeking to put a halt on Black Sherif's way of life.
"If you look at the closest case, in case law, the closest case study you can use in a common law country will be the Kizz Daniel's case with G-Money. You realize that often no court stops a particular person from living his way of life even if the person has been sued".

Sadiq
Sadiq explained that "the artiste's way of life is continuous recording and to perform. So, it would become a human rights issue if any court will stop him [Black Sherif] from living his way of life, which will be to record and to perform".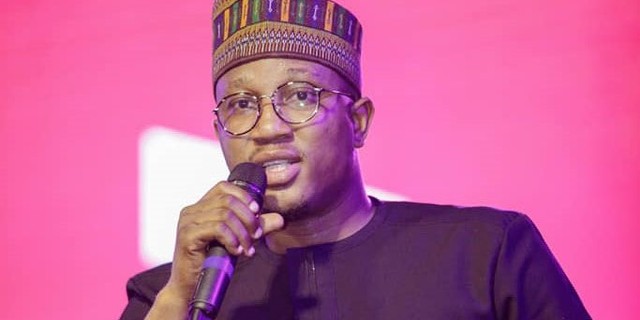 Sadiq further explained that the procedures involved in a lawsuit allow Black Sherif ample time to honor any shows this Easter.
 "As it stands now, the court hasn't placed an injunction on Sherif from performing or doing anything. So, he can perform. He has eight days to first and foremost enter an appearance to admit that he refutes the summons and he has a defense or not. So, as it stands now, within the eight days, first and foremost, he can play any show he's billed to play on, including the easter shows. So, it's not right that he can't play shows.

"Beyond that as well, when he even enters an appearance, usually there's a ten-day window he has to file a defense pending the decision of the court. So, the eight working days plus the ten days to file the defense. He has about 18 days to work with. So, within this period, he can play any show that he's billed to play or perform".

Sadiq
The 3Music Awards Founder advised Black Sherif and his former financier, Snap, to settle their issues out of court. According to him, when issues between investors and artists are not settled amicably, it has the potential to negatively affect both parties and the industry.
Black Sherif Terminates Contract with Snap
This followed reports that Black Sherif has been sued by his former manager and financier for an alleged breach of contract. In the application, Snap Chavis asked the court to prevent Black Sherif from performing and spending his music money.
Meanwhile, some reports indicate that Black Sherif has terminated the contract he signed with his former financier. Lawyers of the Black Sherif wrote to Snap in a letter dated April 8, 2022, to inform him of the termination, per reports.
"We have our client's instructions to confirm our client's acceptance of the termination of the Agreement following discussions between you and our client," the letter read.
On August 18, 2021, Black Sherif appointed Snap as his manager. According to the lawyers, their client, Black Sherif, is "no longer bound by the Agreement".
Read also: CENTSAG Strike: The Situation Is Very Terrible On The Various Campuses- TTAG