Her Excellency (H.E) Anne Sophie Ave, the French Ambassador to Ghana, has averred that some Ghanaian musicians should have been billionaires by now through the royalties they receive.
In an interview, H.E Anne Sophie shared her thoughts on the growing concerns surrounding the GHAMRO structure. According to H.E Sophie Ave, considering the magnitude of work Ghanaian musicians invest in their craft and the distance their songs have traveled, she believes some Ghanaian musicians should have been living a very comfortable life through the monies they receive as royalties.
Comparing the royalty system in Ghana to that of Europe, H.E Sophie noted that if Ghana's royalty system was well structured, even musicians who have had a single hit should have been rich by now.
"If you take artists like Shatta Wale, Sarkodie, Stonebwoy, and even those who had one big hit like Kelvinbwoy's 'Downflat', they should be rich by now. If these people were in Europe, they would have to sit and wait for royalties to fall. I'm curious why they aren't wealthy solely through royalties, not concerts. When you consider the number of views, downloads, streams, and other achievements, they should be billionaires by now".

Sophie Ave
Speaking further on the issue, the French Ambassador suggested that "there should be something that can be tweaked, improved, or strengthened [about the royalty system] so that they, [Ghanaian musicians] can make a living from their craft," adding that "with the magnitude of everything they've accomplished thus far, they should be billionaires by now".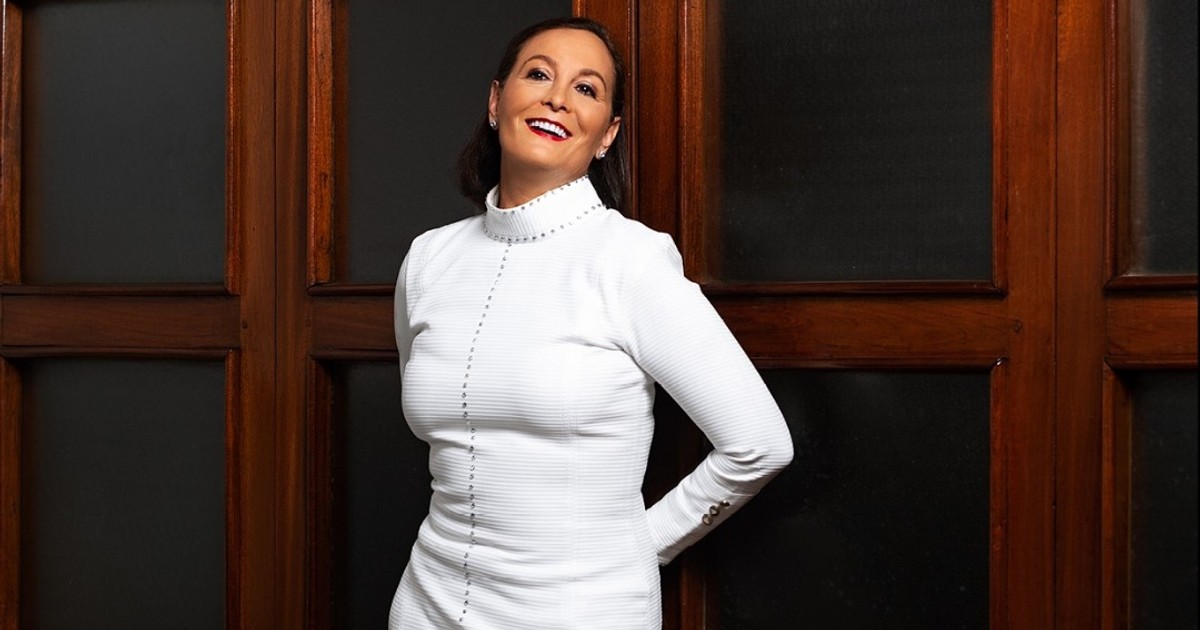 H.E Sophie also discussed the French royalty collection system known as the Society of Authors, Composers, and Publishers of Music (SACEM), and how French musicians are acquiring multigenerational wealth through it.
"We have a strong royalty institution that collects money from everyone who performs music and pays the musicians. This system is extremely efficient. They became billionaires with just one hit, and their children are also supported by royalties".

Sophie Ave
H.E Sophie then advised officials of GHAMRO to find ways and means of improving the the royalty system in order to pay the musicians what is due them.
Gyedu Blay Laments Royalty System
It can be recalled that recently, Ghanaian legendary highlife singer and song composer, Gyedu-Blay Ambolley called payments from GHAMRO an insult to him and other musicians in the country. According to him, the sum provided to musicians by GHAMRO at the end of the year does not reflect the hard work that musicians have put in over the years in their respective careers.
"What do I gain from GHAMRO?" Gyedu-Blay lamented. "I recall the last payment being around GHC 1,400 for the entire year, which is an insult. What is the significance of GHC 1,400?"
Meanwhile, Shatta Wale became the highest-paid beneficiary in the history of GHAMRO when he received over 30,000 Ghana cedis from GHAMRO in February 2022.
In December 2021, GHAMRO Chairman, Rex Omar hinted that most musicians will earn more money from their songs than they used to. The music rights society announced that it has joined forces with an Irish company that assists in tracking the songs that are played. Therefore, musicians registered under the organization will be seeing changes in the royalties they receive.
Read also: Come With Specifics- Dr Okoe Boye On Suggestions To Review Free SHS