Beyond the music, rap star Medikal has revealed that his relationship with rap legend Sarkodie, also known as Obidiponbidi, is a beautiful one, adding that he looks up to him like many others do.
He disclosed that it is not unusual for Sarkodie to "regularly" text him concerning his wellbeing, and to send him greetings for popular holidays including Christmas.
"He's a very nice person, he's a very cool person," Medikal said, having stressed that Sarkodie does not contact him only with professional requests.
Samuel Adu Frimpong, also known as Medikal, disclosed that he originally established contact with Sarkodie through private messaging on social media.
"I think I reached out to him on social media, Instagram," he said.
He asserted that he asked Sarkodie to appear on a song of his. Indicating no pussyfooting on Sarkodie's part, Medikal revealed that he was asked to send in the song and the result was Confam Remix of September 2016.
When Sarkodie sent his verse for the song, "Yo, I was going crazy," Medikal said.
He further explained that without hesitation, he informed Sarkodie he wanted them to shoot a music video the following week.
As though it was a joke, Medikal recalled, Sarkodie pulled up, being true to words, to shoot the music video with him, and when it was eventually released, it was an overwhelming success.
"…everywhere scatter, everywhere craze. It was a big hit everywhere" he remarked in Pidgin.
The "Ayekoo" hitmaker recalled he was in school when he first heard music from "Obidi" but up till now, he is amazed at Sarkodie's rap abilities expressed in his current music. Medikal honed his musical talents while in the Senior High School.
"He's dope!" he exclaimed in homage.
Medikal spoke about his latest collaboration with Sarkodie, "We Made It," track 4 on his latest album, Planning and Plotting.
Sarkodie, on the Hiphop song, gave advice to aspiring and fledgling artists, revealing four stages of the success ladder, and two rules to live by to stay on top.
"That verse is something else, it's something different, we were all surprised and very excited that he threw some light on the song," Medikal remarked about Sarkodie's performance on the A Town-produced "We Made It".
Medikal disclosed that before Sarkodie recorded his part, his verse and the song's hook were already done.
The rapper has received multiple Ghana Awards Nomination and an MTN 4Syte Best Video Award. Also, he established an international fanbase through appearances on platforms like Tim Westwood TV.
Unveiling Planning And Plotting Concert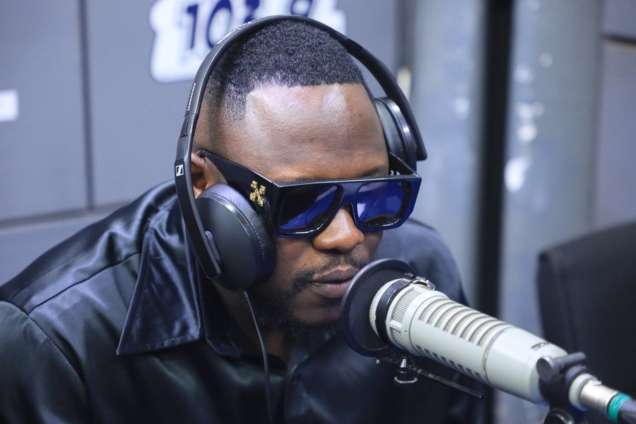 Ghanaian rapper Medikal has set the stage for an unforgettable evening with the announcement of the inaugural 'Planning and Plotting Concert' scheduled for December 16 at the Labadi Beach Hotel.
According to the artiste, the event aims not only to entertain but also to make a positive impact on society.
All proceeds from the concert will be dedicated to supporting the less privileged in Ghana. This philanthropic gesture underscores the rapper's desire to use his influence to make a meaningful difference in the lives of those who need it most.
Medikal is eager to share his latest creations and connect with fans in a live setting.
Medikal emphasized that the concert would not become a one-time affair but rather an annual tradition.
The Planning and Plotting Concert represents a convergence of music, philanthropy, and community engagement, showcasing Medikal's multifaceted approach to entertainment.
Early bird tickets for the concert are currently on sale on www.planningandplotting.com or using the shortcode *711*11*28#.
READ ALSO: Don't Sell Your Soul To The Devil – Efya