Dancehall artist Shatta Wale has expressed his strong reaction to the news about former Sanitation Minister Cecilia Dapaah keeping a large amount of money at home and her housemaids being arrested in connection with the alleged theft of the money.
He questioned how Cecilia Dapaah, a government official, managed to accumulate such a significant amount of money to keep at home.
The Former Sanitation Minister, Cecilia Dapaah, is opposing the application by the Special Prosecutor to confirm a freeze and seizure order against her properties.
The Special Prosecutor's office had applied for the confirmation of an order to seize $590,000 and GHC 2,730,000 found in her home during a search.
The office contended that the funds could be tainted with corruption and that Dapaah failed to explain their source or ownership.
The former minister's case has been adjourned to August 31, 2023, because the judges have heard the arguments of both Cecilia Dapaah and her lawyers arguments on her case highlighting the legal complexities and challenges involved in cases related to corruption allegations and the freezing of her assets.
Shatta Wale criticized the situation and shared his thoughts on the matter.
The artist emphasized that the attention should be on the minister's actions and how she obtained the money, rather than solely on the housemaids who might have been involved in the incident.
Shatta Wale's comments are in line with others' perspective that the authorities should investigate the source of the money and the circumstances surrounding it.
It's worth noting that Shatta Wale's opinion reflects his personal viewpoint on the matter and his concerns about possible corruption or misconduct by government officials.
Shatta Wale claims most radio presenters are living fake lives
Shatta Wale also criticized Ghanaian radio presenters and entertainment pundits who frequently critique artists in the music industry.
These comments from Shatta Wale come in the context of a broader discussion about the role of media personalities and critics in the music industry.
He expressed his frustration with their criticism, suggesting that many of them are not financially well-off enough to pass judgment on him or other artists.
The relationship between artists and media figures can sometimes be contentious, with artists feeling that their work is unfairly judged or misunderstood by critics.
During an Instagram Live session, Shatta Wale argued that some radio presenters and entertainment industry figures are living fake lives and facing financial challenges themselves.
According to Shatta Wale, they don't have the right to dictate how he should live his life or comment on his career.
He further emphasized his success as a millionaire and criticized the lack of impactful plans for the Ghanaian music industry, according to his perspective.
Shatta Wale remarked on the power dynamics and complexities within the entertainment industry, where opinions and perspectives can vary widely.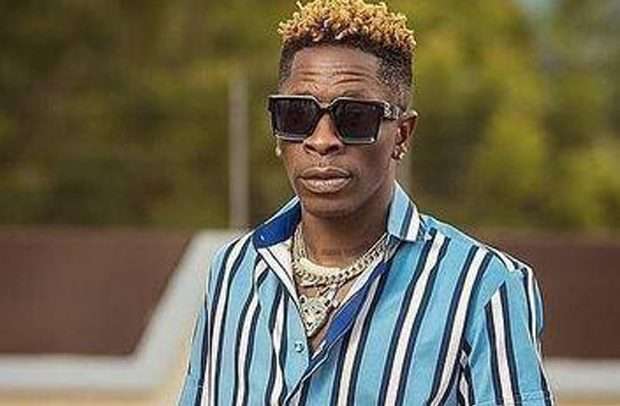 Also, the controversial dancehall artist is demanding an apology from producer and entertainment pundit Ola Michael for comments he made on a show.
The controversy started when Ola Michael reacted to calls for certain Ghanaian artists to be granted diplomatic passports to enhance the culture, entertainment, and art industry. Ola Michael stated that Shatta Wale should not receive such a passport due to his behavior.
As a result, Shatta Wale released a diss song in response to what Ola Michael said concerning him and also insulted his wife.
This incident highlights the ongoing tension and disputes within the entertainment industry, where public figures, artists, and pundits frequently engage in conflicts that capture public attention.
Shatta Wale warned that if Ola Michael doesn't issue a proper apology, he will face consequences from God. He emphasized that the demand for an apology was not just for himself but for the entire "Shatta Movement" fanbase.
He also predicted that the show on which Ola Michael insulted him would be canceled or changed due to issues with the panelists.
READ ALSO: Nobody Cared About Chale Wote Until 2015 – Mantse Aryeequaye