Ghanaian netizens have not been on their cool as they backlash Ghanaian hiplife artist, Sister Derby for supporting the LGBTQ community.
Conversations and anger towards LGBT practices have been renewed in Ghana following the fundraiser which was attended by several diplomats including the Australian High Commissioner who pledged to support the group. The EU office in Ghana also declared support for the group. The public who were angered by this development asked for the closedown of the LGBTQ office which has been established here in the capital city of the country.
This led Sister Deborah, the 'African mermaid', to become very vocal about the whole situation. In a series of tweet, she showed her support for the LGBTQ community asking that:  "why hate when you can't love? Why fear what you don't understand? #LGBTQI " In another tweet Sister Derby claimed she was fighting for love whiles those who protested against gays are haters. Again, she sent another tweet and further explained what it meant when LGBTQ rights are legalized in Ghana. She explained that the legalizing of their rights was to protect them from homophobes who will try to harm them.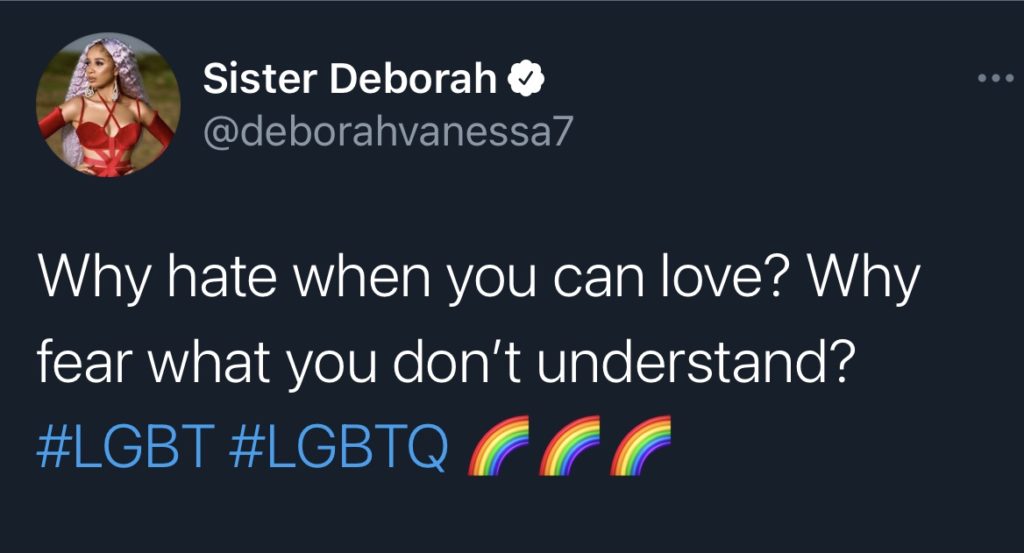 Later on, she sent another tweet backlashing Ghanaians for being hypocrites. Sister Derby intimated that they are not worried or angered when matters of rape arise but are rather seriously concerned with criminalizing people whose "sexual preference is different from others".  She further sent out a strong message to the "bishops and priests" after some Catholic Bishops asked for the closedown of the LGBTQI office. She averred that they are "being wicked to a marginalized group" and also argued that "Jesus would have protected and fight for them". Sister Derby's tweet read: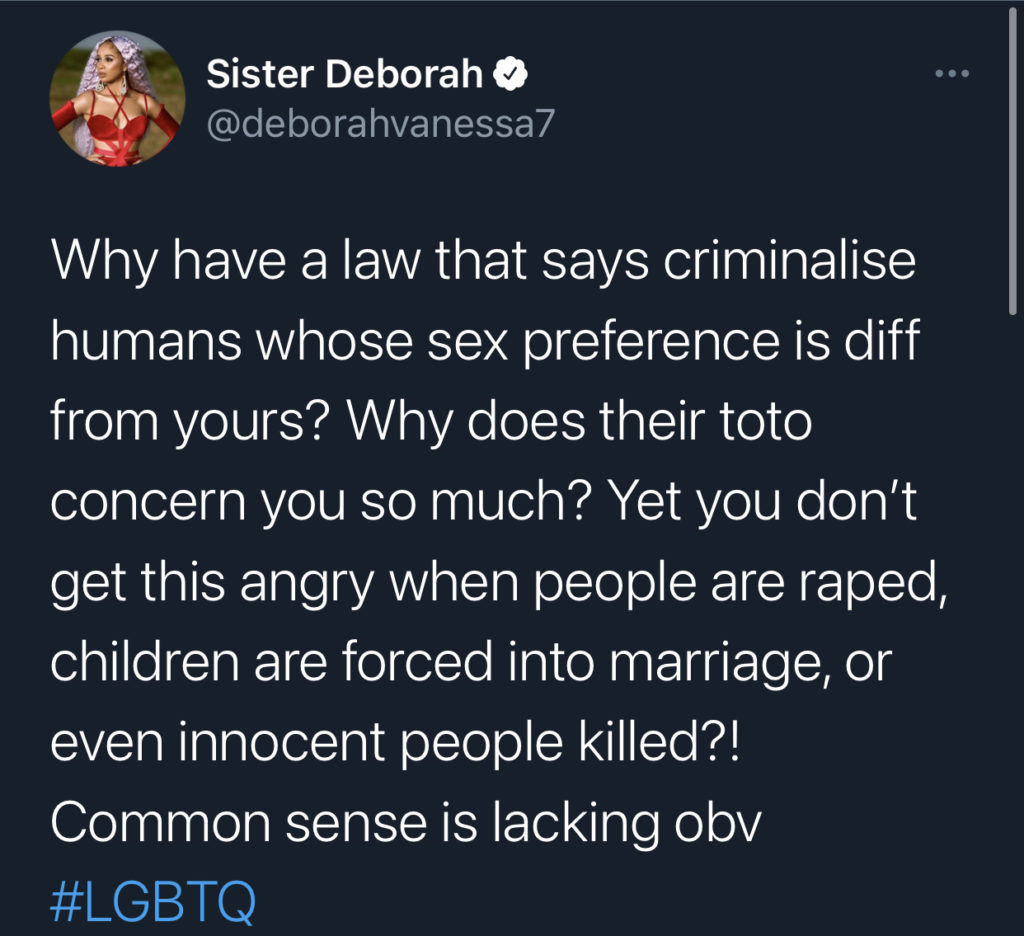 Following her support for this movement, several Ghanaians who were in total disagreement with her also took to social media to troll her. Some accused her of being a "lesbian" and said that is the reason for her supporting the gay community. Others accounted for her actions to her breakup with Medikal. They opined that she couldn't get over the fact that her relationship with Medikal is over and so she is channeling her energy into this conversation.
 Some tweeps also intimated that it is for this particular reason that her former boyfriend, Medikal broke up with her and they are glad he did. Others were also of the opinion that maybe she is set to release an album and she just wanted to stay relevant in the media space thus, all these controversies.  Some reactions from social media users read: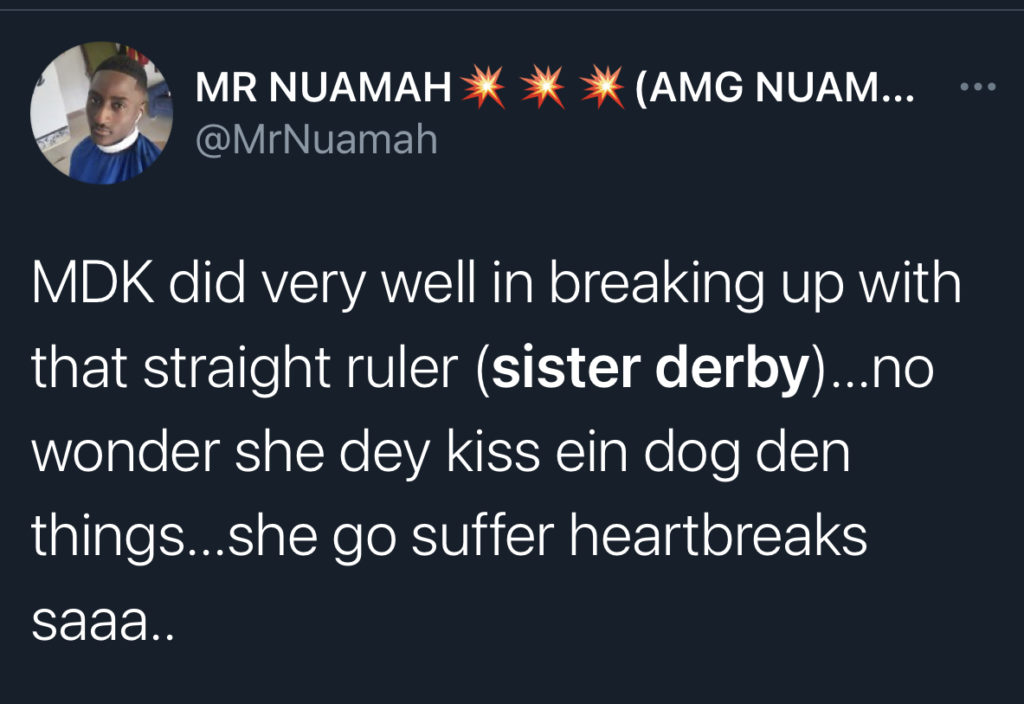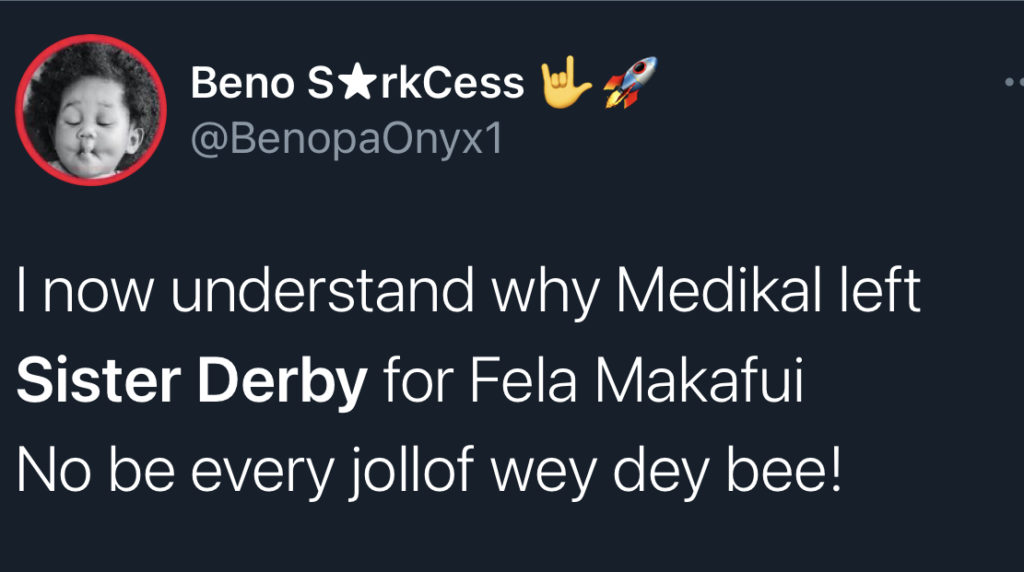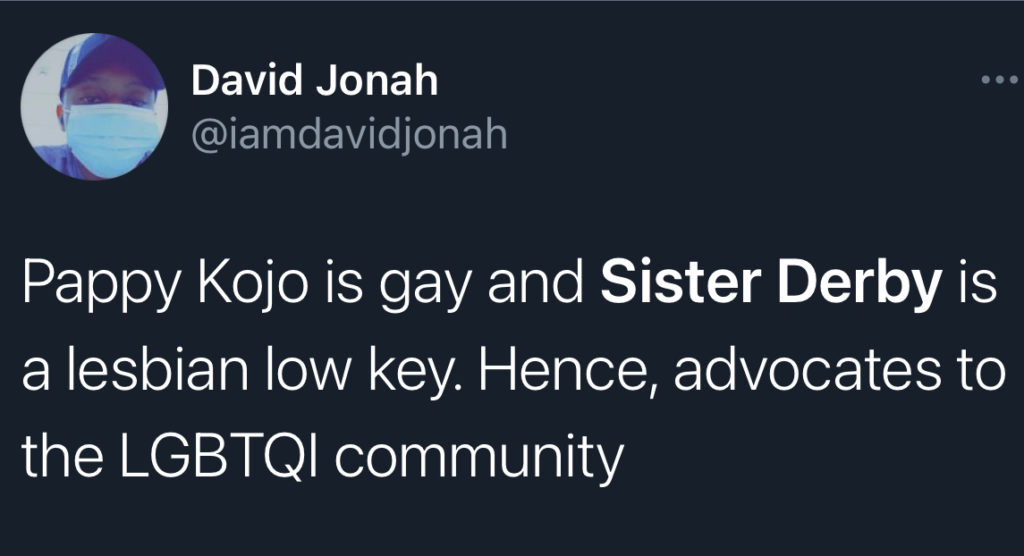 Meanwhile, the Catholic Bishops Conferences has called on President Akufo-Addo to shut down the recently opened office for LGBT people in Accra. The Bishops also urged the President not to fall for external pressure to accept the practice of homosexuality in the country.
A statement signed by the president of the Catholic Bishops, Most Rev Philip Naameh said the group is however against physical attacks on LGBT people, as they are only asking for the office to be shut down.
"We also call on the Government of Ghana to close down the LGBTQI office space that was recently opened in Accra".
Read also: I LOST ENDORSEMENT DEALS BECAUSE THEY SAY I'M CONTROVERSIAL – SISTER DERBY