Popular educator and comedian, born Michael Owusu Afriyie, and popularly known as Teacher Kwadwo has made headlines by expressing his willingness to cut his short dreadlocks and return to the classroom once his issue with Ghana Education Service (GES) which led to his termination is resolved.
In a recent interview, Teacher Kwadwo stated:
"Whether I have stopped teaching or not, I can't tell right now, and also with the dreadlocks I have on my head, I can trim them and move on, so it's not a big problem".

Teacher Kwadwo
Addressing the topic of apologizing to the GES, Teacher Kwadwo firmly expressed he was never going to do so because he did nothing wrong and only the guilty apologized.
He added:
"When you have done nothing wrong, you don't need to apologize. But when I apologize, it means I am at fault and wrong in many ways, but I am not at fault".

Teacher Kwadwo
The Ghana Education Service terminated Teacher Kwadwo's teaching career in 2021 due to allegations of insubordination and his failure to fulfill professional responsibilities
The GES accused him of refusing to prepare lesson plans, disregarding directives from superiors, and exhibiting a high level of insubordination.
However, Teacher Kwadwo countered these claims, asserting that he was being targeted for criticizing the GES, and launched the #FixGES campaign to draw attention to issues within the education system.
He passionately advocated for positive change and highlighted the importance of addressing the shortcomings within the education sector.
Moreover, Teacher Kwadwo emphasized his personal investments in improving his school, demonstrating his unwavering commitment to providing quality education to his students.
In response to his dismissal, Teacher Kwadwo expressed his intention to take legal action, emphasizing that he had received permission for any missed class periods.
This decision reflects his determination to fight for what he believes is right and to seek justice in the face of what he perceives as an unjust termination.
Teachers are fined for failing to write lesson notes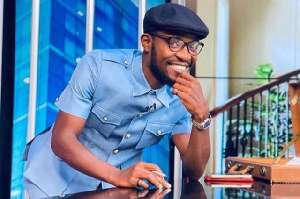 A popular Ghanaian Youtuber and comedian, Teacher Kwadwo alleged that some Circuit Supervisors (CS) have been taking GH¢5 and GH¢10 bribes from teachers who fail to write their lesson notes.
According to him, the Circuit Supervisors who are now called School Improvement Support Officers (SISO) under the Ghana Education Service, have been doing this as a way of enriching their pockets other than checking on the performance of teachers.
He revealed further:
"Circuit Supervisors who are now called School Improvement Support Officers (SISOs) who are in charge of ensuring that teachers have an up to date lesson notes resort to extorting ten cedis (GH¢10) and in some cases GH¢5 from teachers for failing to write down their lesson notes…this is business for some of them".

Teacher Kwadwo
He stated that some teachers have become 'lazy and unwilling to write down lesson notes' so they rather prefer that they are made to type the notes.
SISOs are mandated to coordinate schools and the district education offices by way of visiting these schools to inspect teachers' lesson notes accordingly.
They are required to also ensure quality standards by supervising, inspecting, and evaluating the operation of schools is carried.
He revealed:
"Unfortunately, most of our SISO do not want to accept the typed lesson notes in this day and age but rather want it written as a form of punishment for the teachers".

Teacher Kwadwo
He further blamed "bad teachers" whose lackadaisical attitude towards the profession is nothing to write home about for this act of corruption insisting that this would stop if teachers are made to type their notes instead of writing them.
READ ALSO: I Thought It Was A Joke When Donald Trump Invited Me – Mizter Okyere