Nigeria's most talked about artist, Tems has disclosed that she would be releasing an album hopefully next year and hopes to collaborate with Nigerian superstar, Wizkid.
Tems made this revelation during a question-and-answer time with her fans on Twitter when one fan asked when they should expect an album from her and if Wizkid would feature on the album.
Tems answered simply saying: "Next year! It sounds good"
"Saving it (collaboration with Wizkid) for the Album".
She also noted that she wants to make the album "extra special", therefore she is taking all the time she can get before releasing it.
It is worth noting that this will be Tems first studio album as she doesn't have one to her body of works.
The sultry singer, Tems rose to stardom like the speed of light and she has swiftly become one of the country's finest talents, with a voice that is difficult to resist. She didn't have to go through so much hustle to come into the limelight, especially breaking grounds in the international market.
When a fan asked her how she feels getting to the top so fast "without being called an upcoming artist to an international artist", Tems said she is "honestly shocked" by that fact.
According to her, her music wasn't even accepted by several Nigerian labels just because they thought her sound is "too different". But she took it upon herself to push her own sound and it paid off.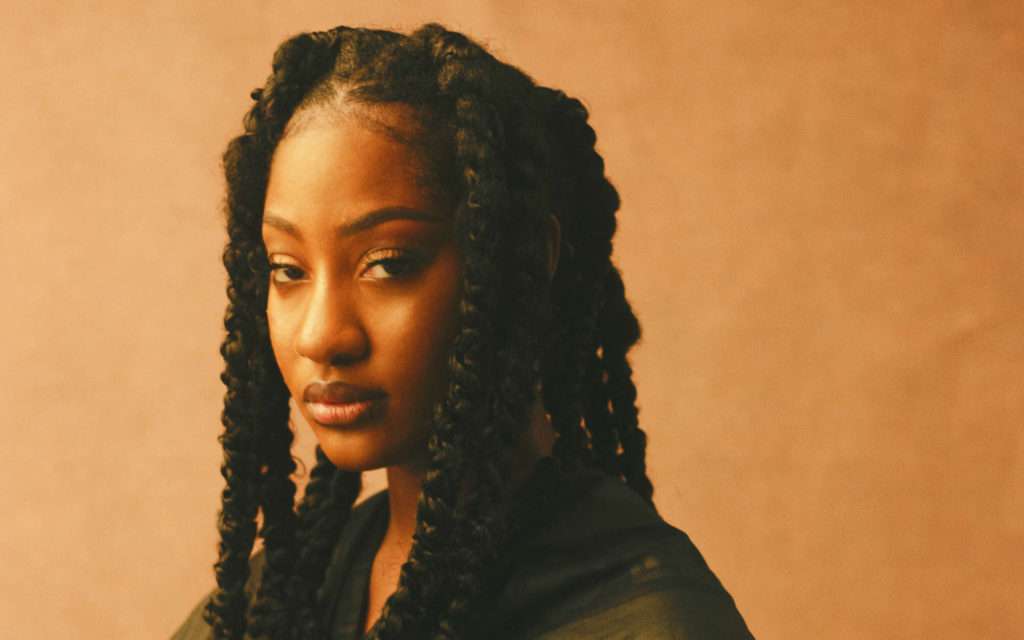 It can be recalled that Tems shared in a recent interview that two artists who inspire her are Adele and Wizkid.
Well, Tems had the opportunity to meet Adele during Wizkid's 'Made in Lagos Tour'.
Tems claimed during the QnA that Adele said to her "I am a huge fan!" however Tems noted that she quickly replied, "No, no, no, I am the fan here".
Outside her music career, Tems revealed that her other hobbies are cooking and drawing.
"I love cooking. I am not like saying I am like the best or anything but, I do surprise. I shock people and save lives with my food. I love drawing. I love illustrating. I draw all the time. I love designing. It's just one of the things I love to do, it's crazy".
Tems has secured her spot as one to watch in 2022 with tracks like 'Looku Looku', 'Mr. Rebel', and the smashing hit 'Try Me'. While fans are still loving her collaboration on Wizkid's 'Essence,' she got featured in Drake's latest album 'Certified Lover Boy', on the track 'Fountains' and this is the latest feat for Tems.
When fans asked about her experience working with the megastar, Drake, Tems disclosed that it was a very exciting one as she got the chance to learn a lot.
Recounting her first time meeting Drake, she said: "it was fun! I wore my biggest jacket".
Tems Dropping Her EP
Meanwhile, on Monday, September 6, 2021, the Alternative R&B singer dropped major news that thrilled music fans.
Thanking her fans for their support, she revealed her new EP would be released soon. She wrote:
"My beautiful Gang, thank you for the massive love you've shown me, it's too plenty. Honestly believe me when I say I LOVE YALL bad. NEW EP OUT NEXT WEEK!!! It's time".
Read also: Ghana's imports from industrialized economies on the rise