Barry Hankerson, former manager to R. Kelly and uncle to late R&B singer Aaliyah, said that the now-convicted sex offender wouldn't have to worry about a trial if he had been aware of the abuse against his niece.
During an interview with local media, Barry Hankerson said: "If I had known what Robert Kelly was doing, Robert Kelly would not have to worry about a trial".
Further explaining his statement, he said: "I can't say what would have happened, but there wouldn't have been a trial if I had known about any of the things he was trying to do to my niece".
Hankerson, 74, who introduced the two stars, declined to elaborate on what he might have done to Kelly if he had been privy to the couple's inappropriate relationship.
It is worth noting that Hankerson did not testify during Kelly's trial, however, he did reportedly speak to federal investigators about his relationship with Kelly and his niece.
"I was not one of their witnesses, obviously. They never pushed that issue at me. They were very polite"
Kelly's former tour manager, Demetrius Smith testified during the trial that Aaliyah's uncle was kept in the dark about the couple's relationship.
When Kelly, fearing that he had impregnated the 15-year-old starlet, contacted Smith in 1994 about their situation he told him: "Aaliyah was in trouble and 'don't call Barry".
Hankerson, who says he hasn't seen Kelly since the '90s, is still processing the trial and Kelly's guilty verdict.
"I really haven't made a decision on what my reaction is to the verdict. I think justice was served, that's about it".
Hankerson introduced Kelly to his niece at her family home in Detroit, Michigan when she was just 13 years old.
Kelly reportedly played piano for the family and Aaliyah performed for the singer, igniting the start of their professional relationship.
Following their meeting, Kelly wrote and produced Aaliyah's 1994 debut album, 'Age Ain´t Nothing But A Number'. He married Aaliyah when she was just 15 in a 10-minute ceremony held inside a Chicago hotel room.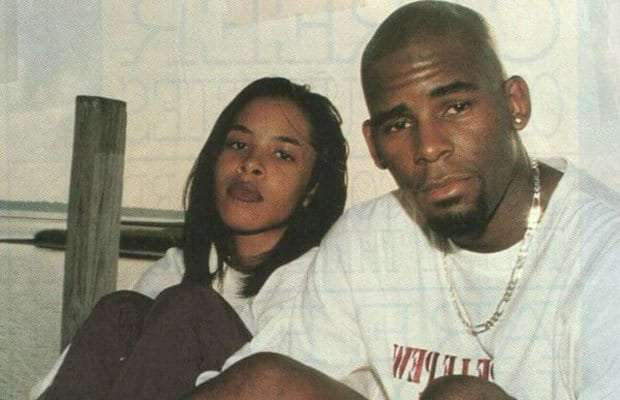 Pastor Nathan Edmond, who took the stand during Kelly's trial, testified that he was recruited to marry Kelly, who was aged 27 at the time, after he was shown a falsified document that stated Aaliyah was 18.
Late last month, Kelly's former tour manager, Smith testified to the same court that he bribed a government worker with 500 dollars to obtain Aaliyah's fake ID so that Kelly could marry her.
Also, during the trial, a witness recounted how she walked in on "Robert and Aaliyah in a sexual situation".
According to the testimony, Kelly was kneeling before the teenage singer and had his head between her legs. The witness said she then abruptly shut the door and never spoke to Kelly about what she saw. Aaliyah was about 13 years old at the time of the alleged encounter.
Aaliyah, unfortunately, died in a plane crash in 2001 when she was 22 years old.
Kelly, who was found guilty of sex crimes, and his sentencing is expected to take place on May 4, 2022.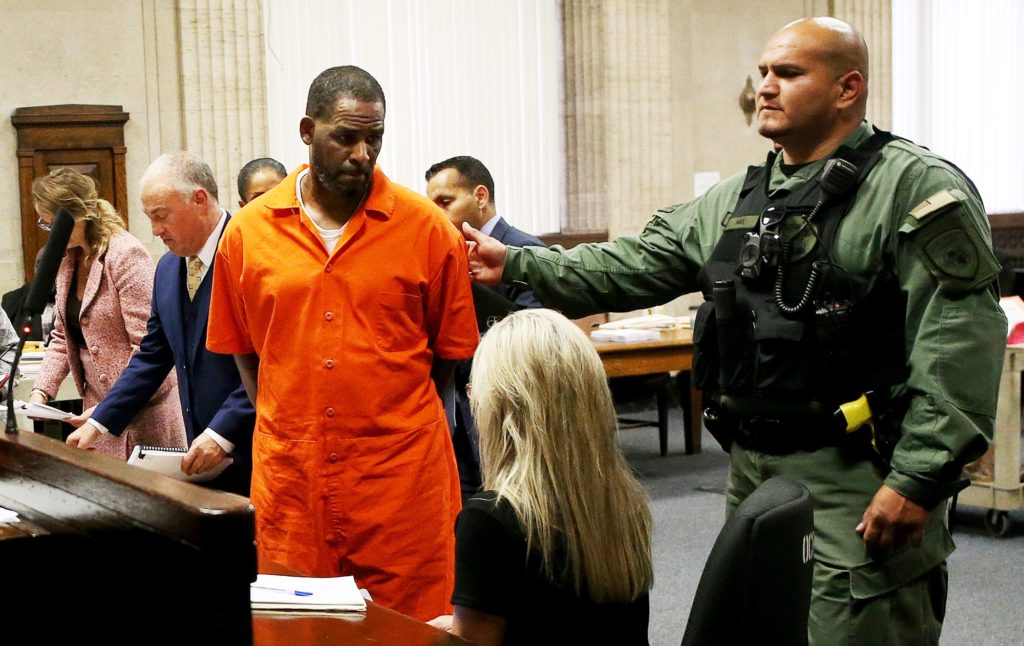 He has remained in custody after being denied bail in his New York City case in October 2019.
Read also: Pregnant Women not Being Vaccinated for Safety Reasons- Dr Yankson