Nigerian singer, Inetimi Timaya Odon, popularly known as Timaya, has debunked the reports that he was arrested for being involved in a hit-and-run accident at Ikate, Lekki.
In an interview, Timaya denied being arrested. According to him, he was invited to the station when he went to the lady's house to commiserate with her over the incident.
"I was there[hospital] as early as 7 am. It was when we stepped outside the house that we saw police officers. The reason I went to her house was to show my profound remorse".

Timaya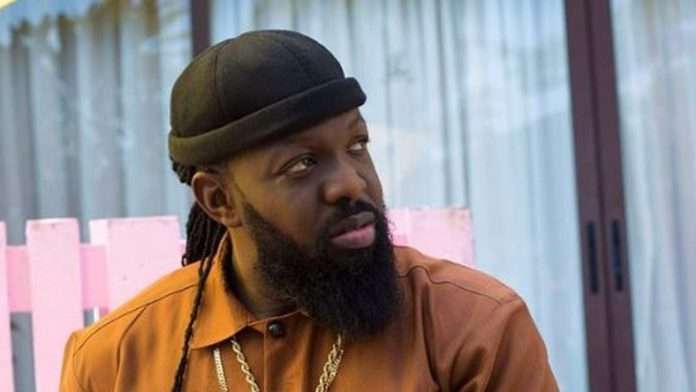 Timaya further explained that he would have been there on Wednesday, March 2, 2022, but could not make it because he had to "attend to something urgently" at Ogun State. He then stated that even so, throughout the day, members of his team were with the lady at the hospital and home till midnight.
Timaya then clarified that he was never arrested by the police. According to him, he was only invited for questioning at the Maroko Police Station. From there, he went to the hospital to see the lady.
The spokesperson for the Lagos State Police Command, Adekunle Ajisebutu, who confirmed the incident, noted that the musician was being interrogated over the incident.
 "He [Timaya] is being interrogated for a case of a serious motor accident".

Timaya
The 'Ogologonma' crooner, was alleged to have hit a woman with his car on Wednesday, March 2, 2022 and instead of taking her to a hospital, he was alleged to have fled the scene.
Timaya Gave his side of the story
Before the interview, Timaya, took to his Instagram live to give a detailed explanation of what had happened as he debunked rumors that he was arrested for being involved in a hit-and-run accident on Thursday, March 3, 2022, at Ikate, Lekki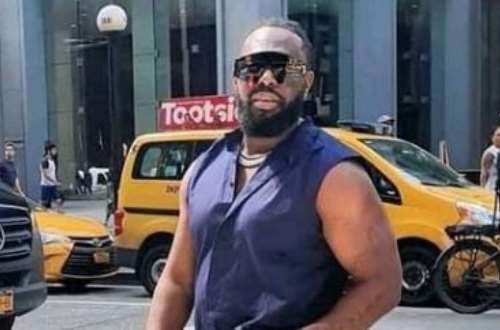 According to Timaya, he was only trying to run away from some aggressive men.
"Yesterday, I was just driving past this road, the fuel scarcity stuff made the people block the road, so I was trying to just pass. The next thing, I hit the lady's car and I didn't even know I did that. So, when she stopped my vehicle, I stopped and she was like I hit and I said how? And the next thing, she said at the back.

"So, I asked her 'can I have your number madam? I will call you or can we get out of the road. Because we were blocking the road', and the next thing I saw four guys running down, we were trying to move away and I saw the guys running down. That was how the woman held my side mirror of my car, and that is how she fell. It is not like I hit her and ran away, no! So that was what happened."

Timaya
He further revealed that he was not arrested by police operatives, as he only went to the Police station to write his statement.
Read also: Ghana-Ukraine Students Worry About Their Education Continuation- Okudzeto Ablakwa