Ghanaian singer Marx Morris Twumasi, popularly known as Morris Babyface, who doubles as a songwriter and a producer, has stated that secular musicians must be ready to cross over to the Gospel arena if they want their works to be done by him.
In an interview, the currently ordained pastor who was once into secular music confirmed that he has stopped producing secular music and solely focuses on Gospel music now.
He also revealed that his constant relevance can be attributed to God's grace, his hard work, and never-ending learning.
According to the singer, who has several hit songs with the likes of Esther Smith, and Okyeame Kwame among others, said not all secular music contains bad content and contexts but it still does not glorify the Lord and also does not encourage people to seek God either.
Morris Babyface claims some musicians do not know the power they possess therefore "they do things anyhow", especially Gospel musicians whose songs hold so much power.
Sharing his thoughts on the Ghanaian gospel industry, Morris Babyface lamented the lack of unity among artists, and the lack of authenticity and also made some comparisons between Ghana and Nigeria gospel music and their respective growths over time.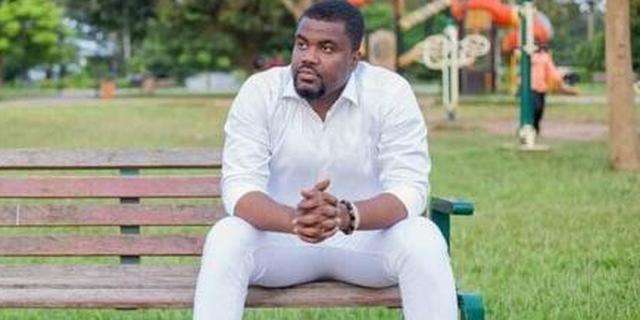 Citing an example, he mentioned:
"Nigerian gospel musicians used to come to Ghana for quality music videos and sounds about 16 to 18 years ago but not anymore".

Morris Babyface
Also, he stated that Nigerian artists support one another to grow and succeed, unlike Ghanaian artists who deliberately suppress talents sometimes.
Morris Babyface, in his personal opinion on performing for profits as a gospel artiste, mentioned that he gladly performs for free on the grounds that the event is a free one, but in situations where tickets are being sold, he charges to perform.
He also admonished gospel musicians to charge accordingly and also called on pastors and event organizers to fairly pay artists because they put in so much effort and resources to produce songs and that may be the only source of their livelihood.
He disclosed that when he hears some of his secular music being played, it makes him feel delighted looking at his journey so far.
Morris Babyface also revealed that he is working on new songs to be released, a music school, as well as a talent hunt show for upcoming gospel musicians.
In his final remarks, he encouraged aspiring singers and sound engineers to learn more, have adequate understanding, and also completely rely on God for success.
About Morris Babyface
Morris Babyface, is a Ghanaian music producer, singer, and songwriter who hails from the Ashanti Region of Ghana. He is known to have recorded the most prominent artists in Ghana with the likes of Pat Thomas, Kojo Antwi, Ofori Amponsah, A. B. Crentstil, Kontihene, Okomfoo Kwade3, Esther Smith, Nana Ama, Obrafour, Lord Kenya and among others.
Morris Babyface was born to the native palm-wine guitarist Kofi Twumasi of the Koo Nimo and his Adadammu fame.
Unarguably, Morris Babyface still remains Ghana's all-time best record/music producer, winning Ghana Music Awards' "Best Sound Engineer of The Year" twice in the early 2000s — and this was at the time one of Ghana's greats, Zapp Mallet had virtually 'monopolized' that aspect of the award scheme.
Recalling the likes of Killbeatz, MOG Beatz, Willisbeatz, DJ Breezy, Unkle Beatz, and Richie were, perhaps, 'newly born babies' who were crawling on the ground at the time Morris Babyface was in his prime.
He's the only prominent Kumasi-based record/music producer who never moved his base to the capital, Accra — as it has become the norm — and yet, was able to move the entire prominent artists from Accra to Kumasi to record their individual mega-hit songs.
As the best keyboardist in Ghana — with Kwame Yeboah of Kojo Antwi band fame as his only competitor — Morris' prowess in music production is simply superb and incomparable.
READ ALSO: Special Prosecutor In Alec Baldwin Rust Shooting Case Steps Down