Nominations for the 2022 Grammy Awards have been announced, and Nigerian stars, Wizkid, Burna Boy, Femi Kuti, Made Kuti, and others all earned nominations in the Global Music Album and Global Music Performance categories.
Wizkid's 'Made In Lagos' (Deluxe)' and 'Legacy+' by Femi Kuti and Made Kuti got nominations in the Best Global Music Album, while Best Global Music Performance gave Wizkid and Tems a nod for 'Essence,' and Burna Boy for 'Do Yourself' with Angelique Kidjo.
Other Africans like Angelique Kidjo got two Grammy nods, one alongside Burna Boy in the Best Global Music Performance and another for 'Mother Nature', her 2021 album. 'SCNSLY' by Black Coffee also got a nod for Best Dance Album.
The only Ghanaian artist to have earned a nomination is Rocky Dawuni. He is in the run to win the Best Global Music Album award. This is the second time he has made it to the nominations list since his first nomination in 2015 which made him the first Ghanaian to have made it to the Grammy nomination list.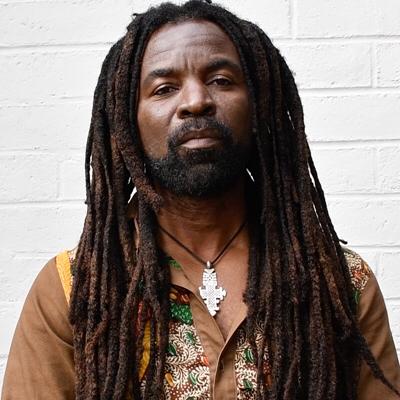 Olivia Rodrigo has also emerged as the front-runner for next year's Grammy Awards, with nominations in all four of the main categories. The 18-year-old is up for Best Album, Best new artist, Record of the Year, and Song of the year, for 'Driver's License'. She faces competition from Billie Eilish and Lil Nas X in all of those categories, except Best new artist.
Abba also received their first-ever Grammy nomination in the record of the year category. The Swedish band are recognized for their bittersweet comeback single, I Still Have Faith In You, which was released in September.
Taylor Swift also picks up her second consecutive album of the year nomination, for 'Evermore'. She won the award earlier this year for its companion album, 'Folklore'.
British musicians are relatively thin on the ground, but Ed Sheeran's 'Bad Habits' is up for song of the year; while Arlo Parks and Glass Animals make the shortlist for Best new artist.
Coldplay also received their 36th Grammy nod, for the single 'Higher Power', which is in the running for best pop group performance.
Jon Batiste, best known as the keyboard player on Stephen Colbert's US chat show, received the most nominations overall. Although relatively unknown in the UK, the jazz keyboardist, Jon Batiste leads the nominations, with 11 in total, recognizing both his eclectic solo album 'We Are' and the soundtrack to the Pixar film, 'Soul'.
Justin Bieber, Doja Cat, and H.E.R. follow with eight nominations apiece. Billie Eilish and Olivia Rodrigo are close behind with seven.
Meanwhile, Korean pop sensation BTS miss out on the main categories, receiving a single nomination for pop duo/group performance.
The group's monster hit 'Butter', which spent 10 weeks at number one in the US, is nominated alongside Tony Bennett and Lady Gaga's 'I Get A Kick Out Of You', Justin Bieber's 'Lonely', Coldplay's 'Higher Power' and Doja Cat's 'Kiss Me More'.
This year's ballot also makes Jay-Z the most-nominated artist in Grammy history. He had been tied with legendary record producer Quincy Jones on 80, but surges ahead with three new nominations, including two in the best rap song category, for collaborations with DMX and Kanye West.
The nominees were announced at the Grammy Museum in Los Angeles with help from Billie Eilish, H.E.R., Eurovision winners Måneskin and BTS themselves.
With almost 22,000 songs and albums submitted for consideration, the shortlists in the main categories were expanded from eight to 10 nominees for the first time.
Recording Academy CEO, Harvey Mason Jr. explained that "We're living in a time of extraordinary growth in music. Over 60,000 songs a day are being released. With so much more music available. There's a lot more excellence to recognize and celebrate".
The Grammys also made sweeping changes to their rules for 2022, after The Weeknd was controversially shut out of this year's awards.
According to some reports, organizers subsequently scrapped dozens of anonymous committees that had the ability to overrule votes in 72 of the 86 categories, allowing rank-and-file voters to choose the shortlists instead.
Veiled in secrecy, the committees had been accused of vote-rigging, favoritism, and racism. Several high-profile artists including Drake, Frank Ocean, and The Weeknd himself, boycotted recent ceremonies in protest.
Read also: Ghanaians to get the chance to 'Work Abroad'- Deputy Minister for Employment and Labor Relations