Apple Inc., Amazon.com Inc. and Alphabet Inc., global giants in the technological industry results posted yesterday, Thursday, February 2nd, 2023 have revealed have an economic slowdown is strangling demand for electronics, e-commerce, cloud computing and digital advertising – which are backbones of the global tech economy, resulting in a drop in their respective revenues.
The results show that the three companies with a combined market value are approaching a $5 trillion.
Apple posted its first quarterly revenue drop in nearly four years after pandemic-driven restrictions on its China factories curtailed sales of the latest iPhone during the holiday season. Apple's sales, $117 billion for the October-December period fell more than analysts predicted during the holiday quarter, slammed by slack purchases of iPhones and Macs.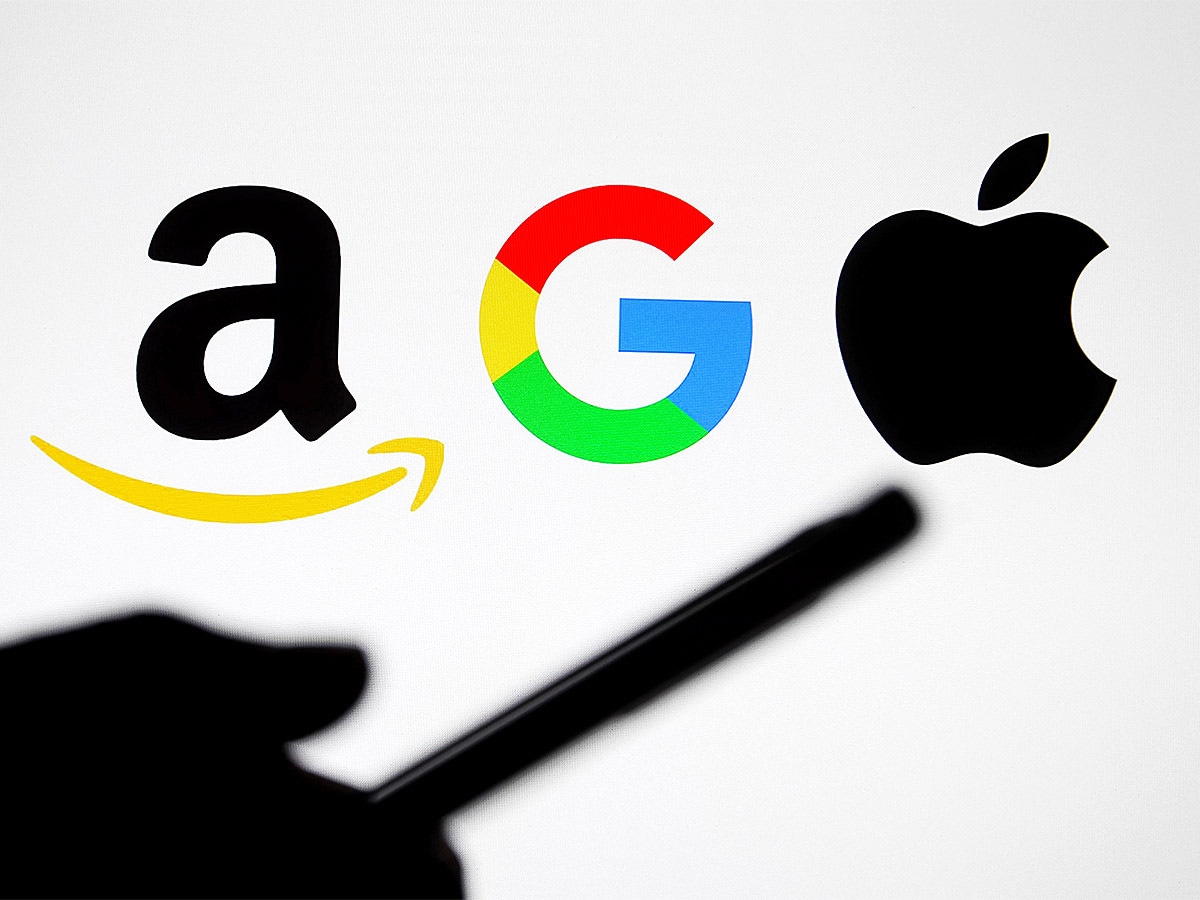 Amazon's revenue was trimmed by soft consumer demand for products sold online and slowing growth in a once-booming business, that provides remote computing power to companies.
Google's parent company, Alphabet's results missed Wall Street estimates, after customers truncated orders for ads that appear alongside online search results.
"The war in Ukraine, inflationary pressures, economic uncertainty and macroeconomic headwinds kept the consumer sentiment weak in 2022 while smartphone users reduced the frequency of their purchases."

Harmeet Singh Walia, Senior Analyst at Counterpoint Research
The three anchors in the technological space, Amazon, Apple and Alphabet have seen sales decelerate in the past year, 2022.
"Economic weakness also affected business demand for ads and cloud computing." The sluggish economy was most evident at Alphabet as they called out advertisers pulling back, echoing what other ad vendors.
"Cloud consumption is coming down, though growth rates are still higher there."

Mandeep Singh, Technology Lead at Bloomberg Intelligence
Shares of all three companies slipped in after-hours trading, with Amazon falling 6.6% and Alphabet losing 6.4%.
Apple slid as much as 5.6%. Nasdaq's 100 futures were also lower, indicating a possible reversal of the Thursday rally led by Meta Platforms Inc., whose results emphasized cost cuts and tens of billions of dollars in share buybacks.
Apple, Amazon and Alphabet Work To Move Past The Slump
The big tech companies reporting on Thursday, February 2, 2023, independently underscored the ways they're working to move past the slump.
Sundar Pichai, Alphabet's Chief Executive Officer leaned heavily into artificial intelligence as a way to improve search results and other products.
Beginning this year, 2023, DeepMind, a division focused on AI research, will be included in Alphabet's corporate costs; showing how the technology is being incorporated into other businesses – rather than just Alphabet's 'Other Bets' division, indicated Alphabet.
"I'm excited by the AI-driven leaps we're about to unveil in search and beyond."

Pichai
Part of Apple's weakness last quarter was the result of supply-chain constraints, particularly in China, where Covid-related lockdowns impeded production, while also keeping consumers out of stores.
Tim Cook, Apple CEO said a loosening of Covid rules in China, one of Apple's biggest markets, is helping brighten his outlook.
"When you look at the opening that started happening in December, we saw a marked change in traffic in our stores as compared to November – and that followed through to demand as well."

Cook
Cook added on a conference call with analysts; production "is now back where we want it to be".
Andy Jassy, Amazon's CEO zeroed in on the company's efforts to slash costs, reversing the massive ramp-up in hiring and spending, prompted by the boom in online commerce that accompanied the pandemic.
"I think; probably the No. 1 priority that I spend time on with the team is reducing our costs to serve in our operations network."

Jassy
Alphabet's Chief Financial Officer (CFO), Ruth Porat also told investors that the company will "meaningfully" slow the pace of hiring this year.
Both companies (Amazon and Alphabet), in recent weeks, though, have announced major layoffs.