Mr. Dipo Faulker, the General Manager of International Business Machines Corporation (IBM) West Africa has revealed that his outfit is currently engaging some banks in Ghana on two (2) of its digital products.
These digital products include the IBM Cloud for Financial Services and IBM Cloud Satellite, which will help to enhance banks' operations and service delivery.
"We are currently engaged with clients, assessing their workloads, which are best suited to benefit from the unique capabilities provided by IBM Cloud for Financial Services and IBM Cloud Satellite.

"We're leveraging the expertise of IBM from across the continent and globe as well as experiences from working with major global clients to deliver the best for banking clients in Ghana."

Mr. Dipo Faulker
This disclosure follows the recent statement by Angela Kyerematen-Jimoh, the Regional, General Manager for IBM North, East and West Africa, on the IBM's engagement with African banks such as EcoBank, Nedbank, Attijariwafa Bank, United Bank for Africa, Co-operative Bank of Kenya, and Banco MAIS.
As disclosed by Mr. Faulker, the IBM Cloud for Financial Services would enable banks to leverage on cloud technology to foster innovation and deliver new, more personalised customer experiences, while managing stringent industry regulations for sensitive data and critical workloads.
Also, he stated that, the IBM Cloud has built-in regulatory and compliance controls. This, he stated, gives clients access to IBM's industry security technology and confidential computing capabilities.
He further disclosed the product will allow the banks to maintain full privacy and authority over their workload despite not having authority over the infrastructure.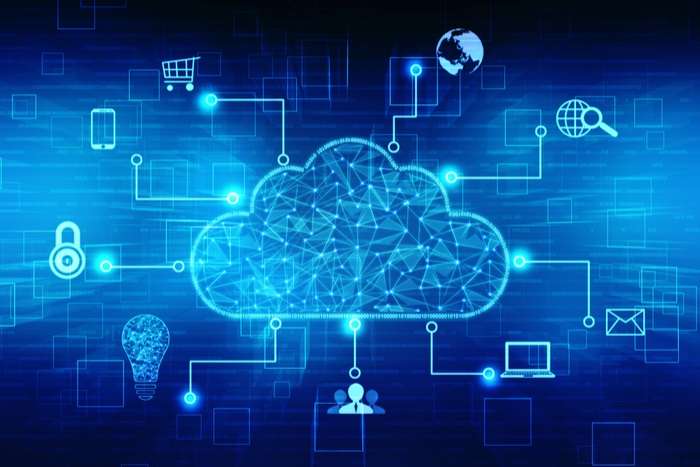 Uniqueness of IBM's cloud technology
According to Mr. Faulker, IBM Cloud and Artificial Intelligence (AI) technologies have the capacity to help banks scale their data needs in real-time.
This, he revealed, will help the banks to avoid expensive proposition of maintaining a lot of unused digital capacity as well as enable banks to move digital resources where they are needed quickly, thereby allowing them to respond to shifting customer demands.
"Our hybrid cloud solutions speed up innovation because it's not limited to a specific geographical location or even organisation.

"Innovation can be used to create seamless, personalised digital customer experiences to meet growing customer demands."

Mr. Dipo Faulker
As industries across Africa turn to hybrid cloud and AI technologies, Mr Faulkner said, IBM stands ready to help the industry create meaningful experiences, powered by data-driven insights to meet regulatory and compliance frameworks.
Mr. Faulkner said IBM would also ensure maximum security of data at every level and build cloud-ready, strong and secure platform businesses underpinned by the right technologies that are ready for foreseen and unforeseen service disruptions.
Meanwhile, Mr Faulkner stated that AI and cloud technology are not new to the banking sector, as the financial institutions are already integrating them into their processes in the form of services.
These services, he stated, include customer identification and authentication, chatbots and voice assistants and deepening customer relationships, among others.
"These banks are harnessing the power of modern technology to give customers the financial services they want, where and when they need them."
IBM's West African General Manager said IBM will continue its work to deliver secure and scalable solutions to address the specific needs of the financial services industry in Ghana.
READ ALSO: Africa and Turkey Sign Agreement for Economic and Business Forum