Foxconn, Apple's biggest supplier has disclosed that its revenue last month fell by 11.65 percent year-on-year compared to the same period in 2022 due to weaker demand for electronics.
However, February revenue was more than $13bn (£10.8bn), the second highest figure recorded during the period under review.
Foxconn added that operations at the world's biggest iPhone factory in the Chinese city of Zhengzhou are recovering from COVID-19 disruptions.
Foxconn indicated in a statement that revenue from computing, smart consumer electronics and cloud and networking products declined in February from a year earlier "due to conservative customers' pull-in".
"Based on the revenue performance in the first two months, the outlook for first quarter 2023 is roughly in line with market expectation," the company added.
In November, Apple warned that shipments of its new iPhone 14 would be delayed after Chinese officials locked down a district in Zhengzhou where Foxconn's mega-factory is located. Two weeks later, protests erupted at the plant, which disrupted manufacturing as thousands of workers left production lines.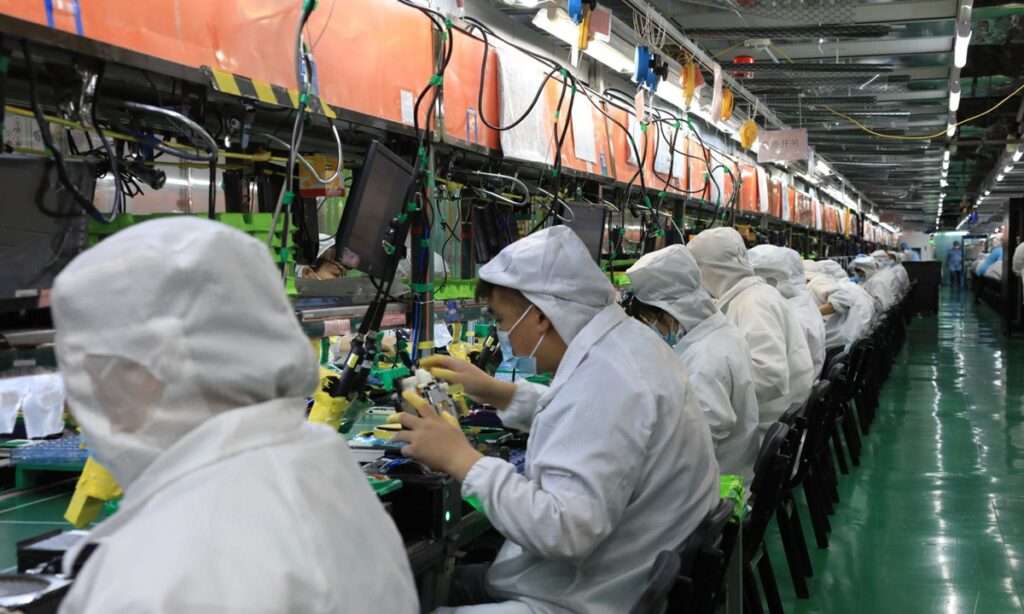 Revenue in January Jumps
Last month, Foxconn said its revenue in January has jumped by 48.2% from a year earlier to hit a record high, as manufacturing in Zhengzhou returned to pre-pandemic levels.
Separately, at the weekend Foxconn responded to reports that it has agreed to significantly expand its operations in India, after its chairman and chief executive Young Liu visited the country last week.
The firm noted that It is exploring opportunities in India. Media outlets reported that the firm planned to invest up to $1bn in a major iPhone plant in Bengaluru. There were also reports that Foxconn's investment in India would create around 100,000 jobs. However, it is understood that the company did not enter any binding new agreements during the trip.
"Foxconn will continue to communicate with local governments to seek the most beneficial development opportunities for the company and all stakeholders," Mr Liu said.
iPhones are currently assembled in China by several Apple suppliers, including Foxconn. The Taiwan-headquartered company, which is known formally as Hon Hai Precision Industry, assembles the devices at a site in Tamil Nadu.
Meanwhile, Apple Inc., the manufacturers of iPhone, is an American multinational technology company headquartered in Cupertino, California, United States. Apple remains the largest technology company by revenue (totaling US$365.8 billion in 2021) and, as of June 2022, is the world's biggest company by market capitalization, the fourth-largest personal computer vendor by unit sales and second-largest mobile phone manufacturer. It is one of the Big Five American information technology companies, alongside Alphabet (Google), Amazon, Meta (Facebook), and Microsoft.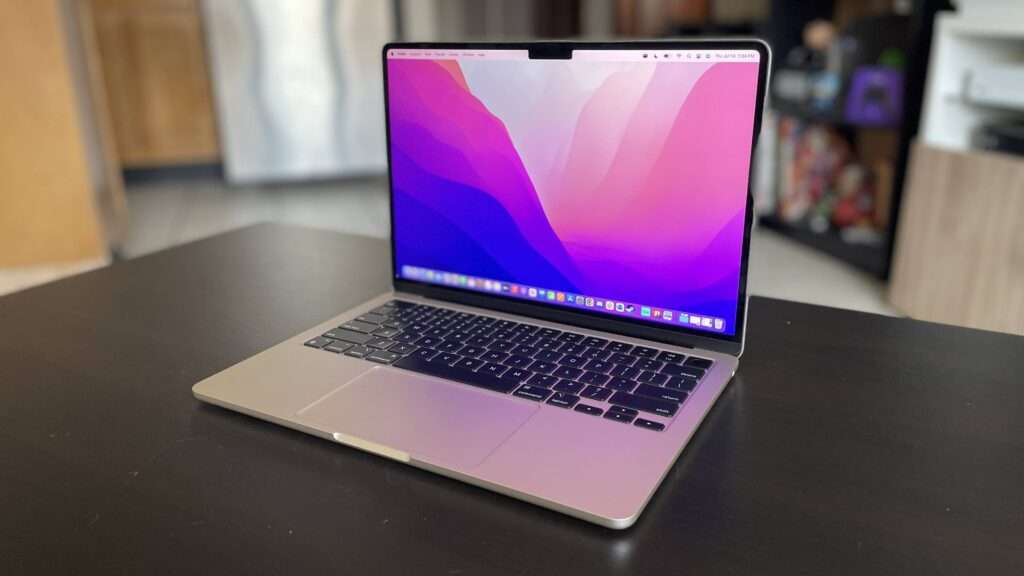 Recently, because of the geopolitical tension between US and China, the company is moving forward with its plan to eventually end its reliance on China to manufacture many of its products, including iPhones, AirPods, and HomePods.
Already, Apple is moving production of its MacBooks from China into Vietnam with the assistance of its top supplier, Foxconn.
READ ALSO: Mine Workers' Union Assures Sacked Sunon Asogli Workers of Restoration of their Jobs