The Deputy Minister for Education, Rev. John Ntim Fordjour has intimated that efforts should be directed towards improving literacy and learning poverty.
He noted that before the impact of COVID-19 in 2020, 63 percent of children at age 10 in low-income countries were unable to read and understand. However, with the presence of COVID, he believes that the figure may have increased.
"Literacy is a global concern. Reports from World Bank indicates that globally, 63 percent of children at age 10 are not able to read for understanding. That is in all low-income countries including Ghana. And even in poorer countries, it is 83 percent."

Rev. John Ntim Fordjour
"This data was sold out before COVID. So, with the advent of COVID, if this research was conducted today, I believe that the figures will even go up."

Rev. John Ntim Fordjour
During an interview, Mr. Fordjuor underscored the importance of language at the basic level of education adding that English is the official language for teaching.
"Language is very essential in the education of every child. Whatever subject that the child will be taught, it will be taught in a language. And in our country, English is the language of instruction. So, it is important that at the very early grade we have interventions to tackle literacy."

Rev. John Ntim Fordjour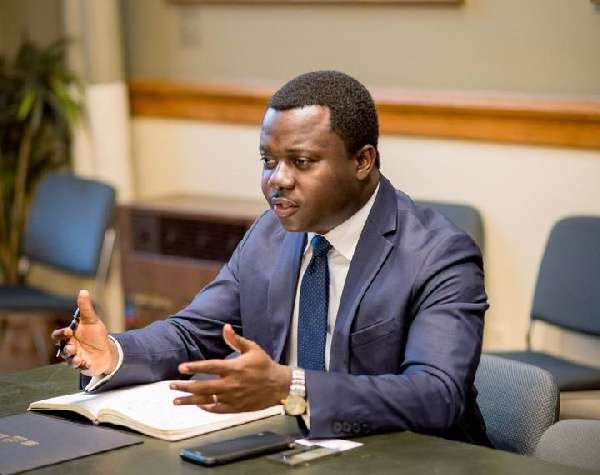 Speaking on government efforts, the Deputy Education Minister indicated that one of the initiatives the ministry is rolling out to improve literacy is the Transition to English (T2E) Plus program, which is being implemented in partnership with the United States Agency for International Development (USAID).
Mr. Fordjour explained that the Ministry of Education is working "to implement the Transition to English (T2E) Plus program across 5,425 schools to improve learners' reading performance among pupils from kindergarten 2 to primary 3″.
"And that is why in conjunction, with the Ministry of Education, GES and the USAID, we have undertaken a number of phonics-based interventions."

Rev. John Ntim Fordjour
"T2E Plus, which is a phonics-based approach to language learning, will sustain the gains yielded by the ongoing Early Grade Reading Program (EGRP), T2E and National Reading Radio Program (NRRP)."

Rev. John Ntim Fordjour
Mr Ntim Fordjour chairs a technical committee that will provide guidance for the implementation of the T2E Plus program and make recommendations on how to improve it to the Minister for Education, Dr Yaw Osei Adutwum.
As UNESCO advised education stakeholders worldwide to make digital education tools more available to help improve learning in schools, Rev Ntim Fordjour assured that government is taking the advice seriously.
"That is why we have undertaken a lot of electronic-based interventions… Here is a tremendous effort at the Ministry of Education to ensure teacher trainees have ICT as a compulsory course that they are taught. Just last week, we also launched a one-teacher one-laptop initiative which are all promoting digital learning."

Rev. John Ntim Fordjour
Moreover, the Deputy Minister for Education noted that government is working with development partners to create conducive environments for children to be able to reach their full potential and climb to the highest possible educational level.
Read Also: Allow the law take its course- Samuel Frimpong on Ejura case