Professor Peter Quartey, an economist, has disclosed that the suspension of external debt payments by the government is an opportunity for managers of the economy to learn from the country's excessive borrowings.
The economist, who is also the Director of the Institute of Statistical, Social and Economic Research (ISSER), suggested that the current situation should be a learning platform given its domino effect on the local currency's depreciation and inflation.
"I think we should learn and take lessons from this; that we shouldn't continue borrowing as if there is no tomorrow. Anytime we hit the 50 to 60 percent threshold to GDP ratio, we need to pull a break. We need a buffer so that, anytime there is a shock, you can still borrow and cushion yourself and get out of the mess.
"We borrowed to the brim and when we were hit with this triple shock, there was no way out. That is why we saw our currency tumbling and inflation escalating. Lessons have to be learnt from this."

Prof Quartey
Prof Quartey's comment comes after government puts on hold, all payments of external debts pending an orderly restructuring of the affected obligations.
The suspension, according to the statement will, however, not affect the payments of Ghana's multilateral debt, new debts (whether multilateral or otherwise) contracted after 19th December 2022 or debts related to certain short-term trade facilities.
The economist further opined that, the suspension of all external debt service payments if handled properly could increase Ghana's creditworthiness on the international market.
Ghana To Default On Most External Debt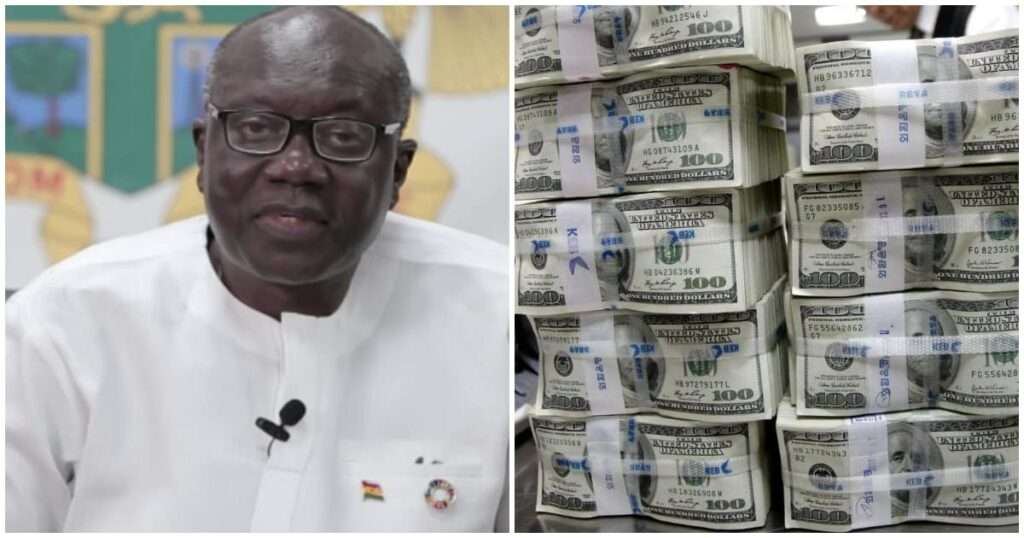 Finance Ministery yesterday December 19, suspended payments on most of its external debt, effectively defaulting, as the country struggles to plug its huge balance of payments deficit.
The finance ministry noted that it will not service debts including its Eurobonds, commercial loans and most bilateral loans, calling the decision an "interim emergency measure", while some bondholders criticised a lack of clarity in the decision. "The government stands ready to engage in discussions with all of its external creditors to make Ghana's debt sustainable", the finance ministry stated
Meanwhile, the ministry had already announced a domestic debt exchange programme and noted that an external restructuring was being negotiated with creditors. The IMF had also indicated that a comprehensive debt restructuring is a condition of its support.
According to the ministry, the additional emergency measures are necessary to prevent a further deterioration in the economic, financial, and social situation in Ghana. "As it stands, our financial resources, including the Bank of Ghana's international reserves, are limited and need to be preserved at this critical juncture", the ministry noted.
Ghana has been struggling to refinance its debt since the beginning of the year after downgrades by multiple credit ratings agencies on concerns it would not be able to issue new Eurobonds.
READ MORE: A Lot Of Those Who Were Working For Me Without Me Knowing Were MPs- Fiifi Kwetey