Member of Parliament for Buem constituency, Kofi Adams, has revealed that the constitutional crisis being experienced in the country is as a result of the incompetence of government and its appointees.
According to him, the Attorney General and Minister for Justice, Godfred Yeboah Dame's proposed annulment of the 2020 parliamentary elections in the Buem constituency to allow for fresh polls is an indication of government's incompetence in handling matters of such nature. Mr Adams explained that although this is not the government's first trial in dealing with such matters, it seems to be encountering difficulties in resolving it.
"Constitutional crisis is bestowed on us as result of clear incompetence of government and its appointees; that's what has resulted in all this situation. Instead of them showing a certain sign of remorse, you are rather getting them arrogantly behaving as if the people of Guan or SALL were the ones who were at fault… All this has happened as a result of failure of government to act in such a way that will describe them as being competent. Because this is not a first time a district will be created or has been created in this country. This is not the first time that the constituency boundaries will be reviewed and this of course, will not be the first time that a new region would have been created. Why is it that in this case, we are having all the problems that we are having?"

Kofi Adams
Mr Adams indicated that it is important for government to resolve the "foundational issues" of the proposed annulment before any progress can be made on the matter. He called on the actors involved in resolving the issues to be circumspect in dealing with the case.
"But even as you work to resolve these foundational issues, you don't have to spite them as if they are not part and parcel of a country called Ghana. Well, we have agreed to go multiparty democracy, and in doing so, we've agreed that constituencies will be created…"

Kofi Adams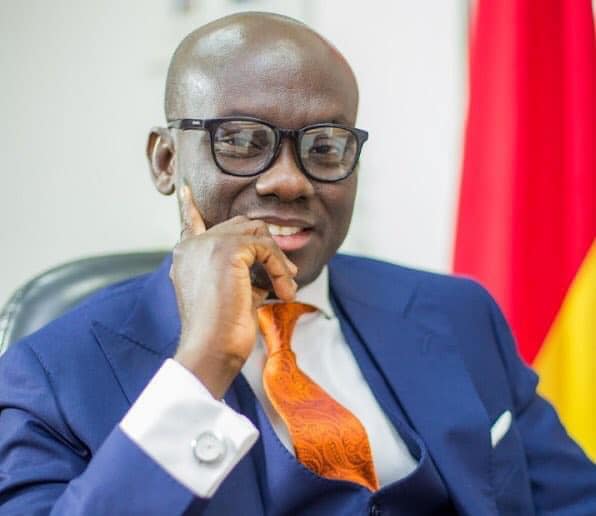 AG proposes fresh polls in Buem constituency to include SALL residents
On March 9, 2022, the Attorney General proposed fresh polls in Buem constituency to include SALL residents. He explained that this is to ensure that the people of Santrokofi, Akpafu, Likpe and Lolobi (SALL) exercise their right to vote, in order to be represented in the 8th Parliament.
It will be recalled that during the 2020 elections, the people of SALL did not vote in the parliamentary elections but participated in the presidential polls with the expected creation of the Guan constituency.
Answering questions in Parliament, the Attorney General indicated that the constitutional instrument needed to create the new Guan constituency is with the Electoral Commission and will be laid before the House soon.
"So, the way to go, if we want to achieve representation of the SALL areas in the lifetime of this Parliament, is to ensure that proper areas that have been allocated within proper constituencies, duly created by law, are given their right to vote in proper elections [and] properly conducted to duly elect Members of Parliament".

Godfred Dame
Thus, Mr Dame emphasized that a proper election ought to be conducted to elect a Member of Parliament to represent all of the people in the Buem constituency, as mandated by C. I. 128.
READ ALSO: Call For Papers- WTO Gender Research Hub