Criminologist at the Kwame Nkrumah University of Science and Technology (KNUST), Dr. Jones Opoku-Ware, has suggested that authorities must begin to take a careful look at the psychological evaluation of officers when recruiting.
Dr. Opoku-Ware intimated that this should be considered first before those in active service are also evaluated. This, he stated, must be done as the country has started demanding accountability from officers who treat criminals unfairly in their custody.
"You know we don't do due diligence about the people that we are recruiting into the Police service and that is a weak point. It is one thing that I think the Police administration will have to look at."

Dr. Jones Opoku-Ware
Commenting on the recent police brutalities and violence at Nkoranza, Dr. Opoku-Ware intimated that the country must begin to question the Police in terms of what goes on with criminals or suspects in their custody.
The Criminologist revealed that he has advocated for a Death in Custody Act, where the Act will guide the police and also injunct them in terms of what they are supposed to do when someone is in their custody.
Dr. Opoku-Ware stated that the Act will guide the Police to check whether the person in custody is the alleged, amongst other things and ensure they are responsible for the person's wellbeing.
According to Dr. Opoku-Ware, these kind of Acts will put some pressure on the police to be able to give the public some form of accountability. "I am believing that because they do not have some of these laws in place, the Police are able to do whatever they want when people come into their care."
The Criminologist averred that all the Police does is to charge criminals or armed robbers and then the case dies. According to him, it becomes very difficult for the people to get any form of accountability from the police.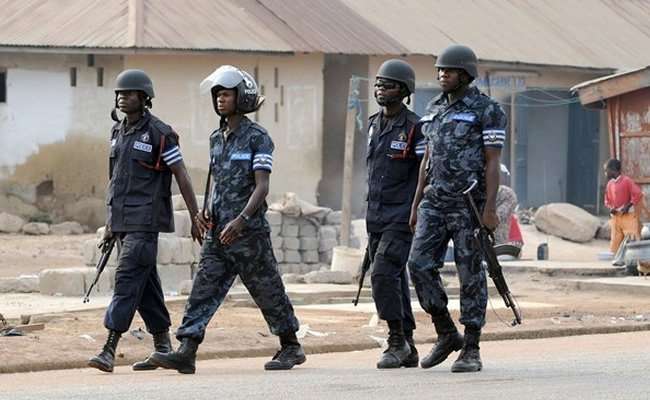 Put in structural reforms
Dr. Opoku-Ware posited that if the country really wants to fight this kind of creeping menace that is coming into the police service for sometime now, it should put in place some structural reforms.
"We have to do it so that the Police will not see themselves as an institution on its own that can do anything to people, especially picking people as suspects and then for some reason or the other, they pick them and they are dead."

Dr. Jones Opoku-Ware
Dr. Opoku-Ware indicated that if a death in police custody Act is brought about, it will make the service more accountable. He said: "For instance it will be able to spell out when a person died in police custody, what processes are to be followed, whose responsibility, who is to blame and who is to be held accountable."
Reacting to the shooting of 27 year-old, Albert Donkor, he stated the police should in no way investigate itself. He suggested that there should be some quasi judicial body that is set up to investigate the police and come out with all that led to the death of the suspect who was in the custody of the police.
Read Also: Nkoranza Shooting: This Issue Is Unfortunate- Dr. Vladimir Antwi Danso