Chief Executive Officer of the Ghana Employers Association, Alex Frimpong, has emphasized the need for paternity leave to be introduced in the country.
According to him, although some organizations are implementing paternity leave, a lot more can be done in that regard. To this end, he urged corporate organizations to give new fathers the leeway to support their wives after delivery.
"With the introduction of the paternity leave, as we speak, there are so many organizations that have provision for paternity leave in their collective agreements, which ranges from five working days to two weeks. Again, as we speak now, the ministry of employment together with the organized labor and employers, we are in a conversation on how a lot of these things can be discussed and reviewed of the labor act.

"So, that conversation is ongoing, and the issue of paternity and maternity leave are all part of the proposal that are being discussed at that level."

Alex Frimpong
Commenting on the association's position on the presentation of a bill to extend maternity leave and introduce paternity leave by Madina legislator, Francis Xavier Sosu, Mr Frimpong noted that for the association, during the constitutional review some seven years ago, it expressed support for a review of the maternity leave from 12 to 14 weeks.
He explained that the GEA has not shied away from that and still believes in it.
"If you go to the International Labor Convention 183, the minimum for maternity leave should be 14 weeks. So, we fully support the review of the maternity leave from 12 to 14 weeks."

Alex Frimpong
On the issue of creating a conducive workspaces environment for breastfeeding mothers, Mr Frimpong stated that the discussion is not new. He revealed that the association has on a number of occasions, encouraged businesses to have facilities that will encourage young working mothers to breastfeed in between working hours.
"Because you cannot leave your baby at home in the morning and come back home at 6pm without breastfeeding the baby. Elsewhere, there are facilities at the workplace where from time to time, working mothers can go and breastfeed them…"

Alex Frimpong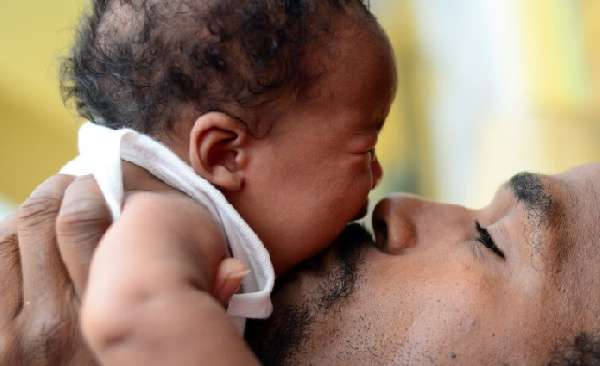 Encourage breastfeeding in workplaces
Furthermore, Mr Frimpong highlighted that inter-agencies discussion point to the fact that especially in ministries and many other organizations, there's the need to work together to have such facilities.
In light of this, he expressed support for the creation of breastfeeding cubicles for lactating mothers.
"So, we fully support that and in some of our private organizations, they have such facilities that help working mothers who have children during working hours to breastfeed their children."

Alex Frimpong
Meanwhile, member of parliament for Madina, Francis Xavier Sosu, has revealed that as a society, government must accept the fact that it is a "little bit behind the world when it comes to building a welfare society".
In the first place, he stated that the country does not have a regime for paternity leave in Ghana and he reckons the country needs one.
"Proposal is asking that a minimum of seven days and a maximum of four weeks. Where your wife had a complicated birth, still birth or caesarean section then you could have additional days that could be given to you as a male…"

Francis Xavier Sosu
For the women, Mr Sosu highlighted that maternity leave is traditionally three months, although it's been argued forcefully that it ranges between four months and six months, particularly because six months is the period for exclusive breastfeeding.
Nonetheless, he underscored that in making the policy proposal, one would also want to take into consideration the current state of the economy.
READ ALSO: Former GJA President Condemns Attacks On Journalists