Technical Advisor to the Office of the Vice President, Dr Kabiru Mahama, has revealed that a poll churned out by Global InfoAnalytics was poorly done.
Dr Mahama intimated that the poll, which sought to among other things tip Trade Minister, Alan Kyerematen, to lead the NPP after the national poll ought to be subjected to scrutiny. He explained that research is important to discourses in the country as findings derived from such research informs the formulation of policies. Despite commending the Executive Director of the Global Info Analytics, Mussa Dankwa, for his efforts in the finding, he expressed that there is the need to exercise due diligence in such matters.
"… When doing research, you need to adhere strictly to ethics, certain standards [and] procedures. If you don't follow these procedures and you conduct the research and you bring findings, the findings cannot stand the test of time… This current research, with the greatest of respect, was poorly done. I can release not less than five, six, seven technical errors inherent in that [report]".

Dr Kabiru Mahama
Justifying his reasons, Dr Mahama stated that research informs people as it influences desires, preferences and even the state of affairs. As such, when data is being gathered using purposive sampling, one cannot generalize for the population. He highlighted that the phenomenon is a fact in research if one uses convenient sampling, he "cannot by any stretch of imagination try to infer that that is the reflection of the population that is being studied."
"For instance, let's start with sampling. Sampling is the mother source of validity of any research finding. If you get your sampling wrong, you get the research wrong. So, the 5,000 people they are telling us they are using confidence interval of 99%, if you are using a confidence interval of 99%, invariably your margin of error is 1%. If you are using that to calculate, you should get at least 16, 500 respondents… That is problematic… This is the first time I'm seeing a researcher combining data that was gathered using purposive sampling or convenient sampling and combining them with the probability sampling. Almost half of the data was made by random".

Dr Kabiru Mahama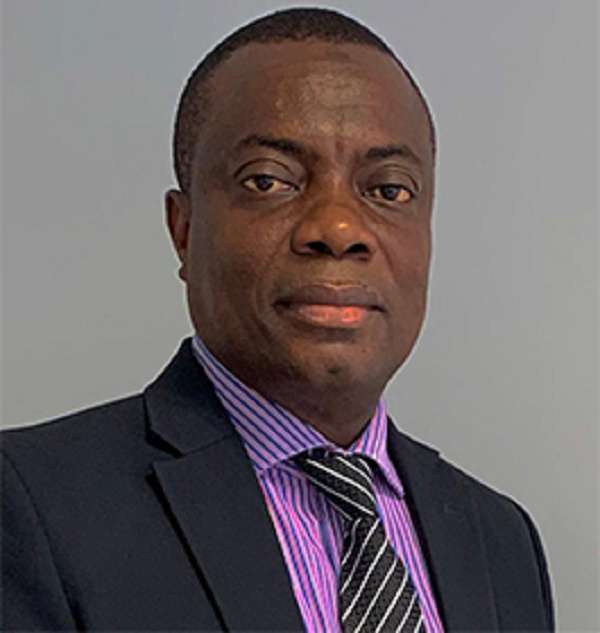 Methodology adopted by Global InfoAnalytics
On his part, Executive Director for Global InfoAnalytics, Mussa Dankwa, revealed that this is not the first time his team has undertaken a national tracking poll. Subsequently, he provided justification for his choice of methodology used to arrive at his findings.
Mr Dankwa revealed that similar to his first poll conducted, he sought to use the same number of constituencies sampled. However, he indicated that an additional 34 were included to the new finding and were not handpicked by his team.
"I'm not quite sure why people are faulting us in terms of the methodology. In the sense that, we did the first tracking poll in January, where we selected about 34 constituencies based on some convenient sampling and it was for a reason. This time around, we did 68 constituencies, 34 of them were the same places we went last time for a reason. We wanted to see if we repeat the same poll there, what will happen in those specific places. Then we selected additional 34 based on random simulation that we run using our model. So, the extra 34 that we added, were selected randomly based on the total number of seats we have in the country."

Mussa Dankwa
Mr Dankwa conceded to the fact that although an element of Analytics research is based on convenient sampling, another aspect of it is focused on probability sampling. He intimated that going forward, specifically in July, findings by his outfit will be "random based".  Additionally, Mr Dankwa opined that his outfit  will from 2024, be carrying out a quarterly tracking polls so Ghanaians will know what is happening within the political sphere.
READ ALSO: Okudzeto Calls On Education Ministry to Intervene In Deferral Of 6,000 KNUST Students