Former MCE for Atwima Wobiagya, Nana Asare Bediako, has described the Vice President as "quadruple incompetent" following his address on the current state of the Ghanaian economy.
Commenting on the address by Dr. Bawumia, he indicated that he was so sad. He explained that when he compares Dr. Bawumia before 2016 elections and now, he is convinced Ghanaians don't take him and his speeches serious anymore. "Previously, he made us understand that any government whose main aim is to take loans to turn the economy is incompetent. If you look at his speech, it will clearly tell you that Dr. Mahamudu Bawumia, is quadruple incompetent."
"I am saying this because he said he has managed to let the economy grow about 7 percent stating that they were his efforts amounting to about 70 billion Ghana Cedis. However, after thorough investigation, you will realize that about 80 percent of the growth of the economy is hinged in loans."

Nana Asare Bediako
According to Nana Asare Bediako, the Vice President was exposed during his address after saying only incompetent people take loans when his government is also doing same. He expressed worry and disclosed that it looks as if the NPP government doesn't take Ghanaians seriously.
"They are joking with us. He also made us understand that COVID-19 has worried the economy and has resulted in numerous problems and they will manage. I can tell you that during COVID-19, one of the countries that got aid was Ghana. We got money to the point that to me, I believe government used COVID-19 for business. If you look at the money government raked in post COVID-19, even before COVID-19, we didn't have that amount of money."

Nana Asare Bediako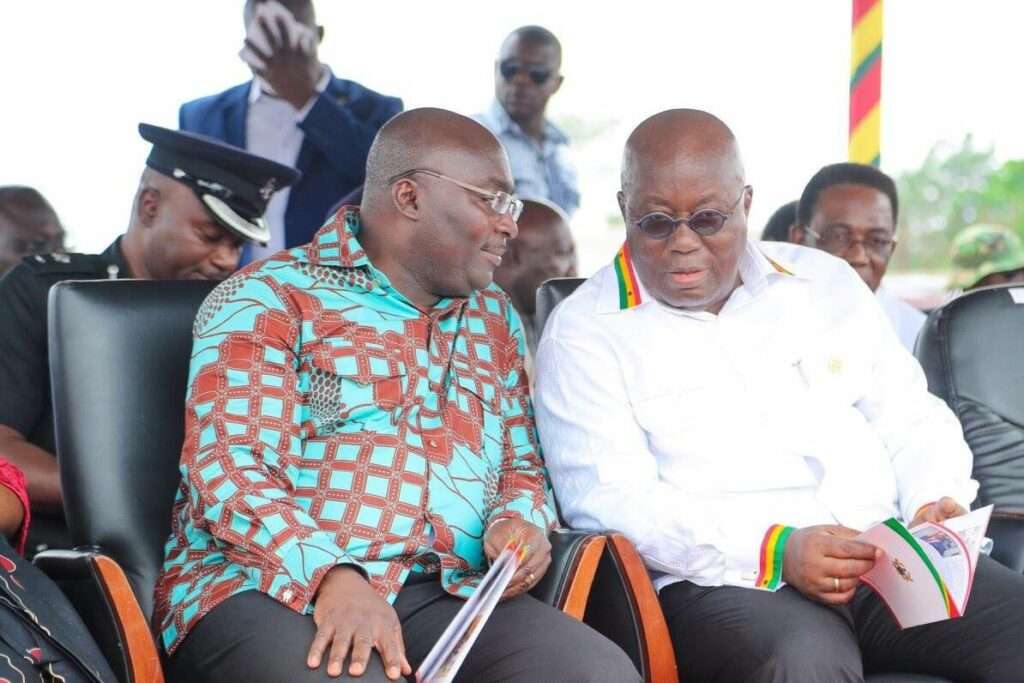 Government has disappointed Ghanaians
Nana Asare Bediako intimated that the current government has disappointed Ghanaians. He averred that the citizens have been disappointed due to the promises government couldn't fulfill to them and the kind of economy they have been made to face. According to him, during the post COVID-19 period, the President and his vice indicated that the pandemic couldn't let them undertake certain projects to help the nation resulting in the current situation the country finds itself in, an explanation he also described as disappointing. "To be frank with you, they have disappointed Ghanaians."
The MCE posited that in terms of revenue, what the government got was very huge to the point that it exceeded the set target for the Ghana Revenue Authority. As such, he was expecting government to have done more for Ghanaians post COVID. "Even their Director General came out to confirm this."
"The first thing I was expecting him to do was to say he is sorry for deceiving and lying to Ghanaians all this while. So that, Ghanaians on the other hand would have also forgiven him. But rather, he came there to do politics and nothing else. Dr. Bawumia and the NPP government have disappointed Ghanaians. This is not what Ghanaians are looking for."

Nana Asare Bediako
The former MCE further intimated that the Vice President's address was what he described as a text book economy. "He is very good at reading them out but when to comes to reality, he cannot do anything."
Read Also: Ghana will Never Return to the Dark Days of 'Dumsor'- Abrefa Afena