Member of Parliament (MP) for Pru East Constituency, Dr. Kwabena Donkor, has intimated that there is the need for clear intelligence gathering with regards to the current robbery attacks in the country.
Speaking in an interview, he intimated that the move has become necessary because despite the efforts to solve the issue there hasn't been any improvement.
"And this is where I will encourage the police to work with the NIB to increase the intelligence gathering. Because the resources being thrown at the challenge haven't brought in any improvement."

Dr. Donkor
This suggestion comes on the back of armed robbers shooting a military officer, Sergeant Odei Kwame who was on his way to Yeji on the Pra- Kintampo road. He was beaten and killed by robbers who were alleged to have intimated that his presence was a threat to their operations.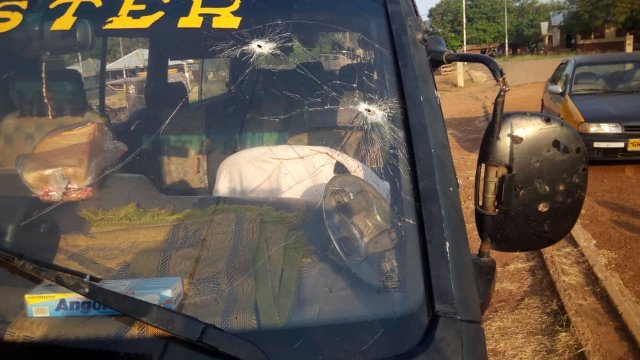 Dr. Donkor further stated that there have been some form of intelligence failure and encouraged the police to take a critical look at the issue.
"It's intelligence failure because the armed robbers cannot be doing this with impunity. The other time it was a military personnel we don't know who's next. They must up their game. We cannot afford this insecurity especially as we try to catch up with the other districts. I will also be going to see the IGP on the issue and also bring it to the attention of the Minister for Interior."

Dr. Donkor
Robbery activities have increased
He said although the incidents are not new in his jurisdiction, the intensity of its occurrence has increased. This, he disclosed, is their worry right now.
"We will expect that once you throw resources at a problem, at least you will see a decline to show that your efforts are working. If efforts like creating a new police division is still not working, then it means that we have to double our efforts."

Dr. Donkor
Touching on the incident which took away the soldier's life, he described it as one of the worse incidents they have had in recent times. He averred that the Atebubu, Kintampo, and Yeji corridor has been very crime prone in recent times and has become a road noted for robbery activities.
Dr. Donkor revealed that the robbery activity has had a toll on the food market. He disclosed that the activities deter traders from using the road to trade for the fear of their safety.
Moreover, he said since the activity is not centered at one area more efforts are being put in place to help end the issue.
"The increase in crime especially in armed robbery not just in the Pru East constituency but in our neighborhood. I have done my best as a member of Parliament in highlighting the issue. The IGP graciously created a new division in Yeji. So, Yeji has been elevated from just a District to a division with the believe that, there will be more police personnel once it's the divisional headquarters."

Dr. Donkor