The Ghana Police Service has disclosed that, in its quest to curb the spread of COVID-19, it has created new cells to keep persons involved in new arrests.
Superintendent Sheila Abayie-Buckman, Director of Public Affairs of the Ghana Police Service, who disclosed this, explained that the creation of the new cells is to avert the possible spread of the virus in police cells for new arrests, further noting that 131 persons who had been arrested tested positive for Coronavirus.
She stated that, the Police Service was conducting regular disinfection of police stations and cells as a measure to curb the spread of the virus.
Superintendent Sheila Abayie-Buckman also disclosed that, the Ghana Police Service will soon begin a nationwide random stop and check exercise to inspect vehicles on highways and pull out passengers not wearing face masks.
The measure, she averred, is to ensure that citizens comply fully with the safety and preventive protocols given as part of measures intended to curb the spread of Coronavirus.
She further indicated that, the Police Service since it started its COVID-19 enforcement exercise on January 18, this year, following the President's directive, has arrested 961 persons who were found flouting the rules with regards to adhering to safety measures.
Madam Abayie-Buckman revealed that, a total of 453 persons had been arraigned before court and fined, 237 acquitted, 144 granted bails and two on bench warrant adding that a total of 484 were verbally cautioned whilst 477 received written caution.
Madam Abayie-Buckman further disclosed that, 130 of the offenders arrested were in the Greater Accra Region, constituting the region with the highest arrest.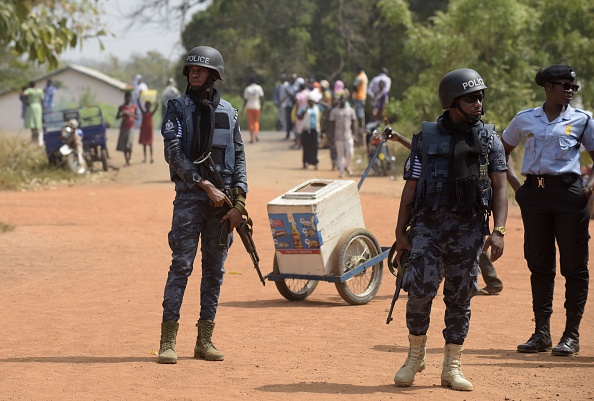 Additionally, she stated that, the Police Service had engaged various stakeholders, including; transport operators, vehicle owners, driver unions and Assemblies to ensure compliance with the COVID-19 safety protocols adding that, It had also engaged metropolitan, municipal and district assemblies to activate their by-laws to enforce the COVID-19 preventive rules.
The Police Service, then appealed to human rights advocates to join the COVID-19 sensitization campaign to help curb the spread of the infectious disease.
According to the report from the Ghana Health Service, at least 13 more persons have died of COVID-19 increasing Ghana's death toll from 377 to 390.
The GHS also reports that, 625 new cases have also been confirmed taking the active case count to 3,940.
Cumulatively, Ghana has recorded an official case load of 63,883 cases of COVID-19 as of January 25, 2021 with 59, 553 patients who tested positive for the virus reported to have recovered and been discharged.
According to reports by the GHS also, at the moment, the country is reporting 98 and 35 severe and critical cases respectively adding that, none of these infected persons is on a ventilator.
With cases involving travellers, a total of 1,096 cases have been detected at the Kotoka International Airport since it was reopened September last year to human traffic.
The GHS reports that 601 international passengers have since recovered.