The Chairman of the Privileges Committee in Parliament and the first Deputy Speaker, Joseph Osei Owusu, has stated that a notice was duly sent to Dome Kwabenya MP, Sarah Adwoa Safo, inviting her to the privileges committee.

Joseph Osei Owusu described the MP's claim of not being served a notice as interesting and stated that he can confirm that a formal letter was written to her, sent to her email, sent to her whatsapp address and one delivered to her assistant in the office about three weeks ago. Subsequently, he stated that when the committee changed the date, another letter was sent to her.
"I have been informed about a claim by Dome-Kwabenya Member of Parliament, Sarah Adwoa Safo, to the effect that she has not been served by the Committee to appear before them. As far as the committee is concerned, she has been served.
"As to whether she has received them or not I can't confirm but what I can tell you is that the committee has formally written to her and through her office. Because she has not responded to us, we will send a reminder."

Joseph Osei Owusu
Also Speaking on the issue, Ranking member of the Privileges Committee of Parliament, Kweku Ricketts-Hagan, disclosed the committee will soon engage with the Member of Parliament for Dome-Kwabenya, Sarah Adwoa Safo, to fix a new date for her to face the privileges committee.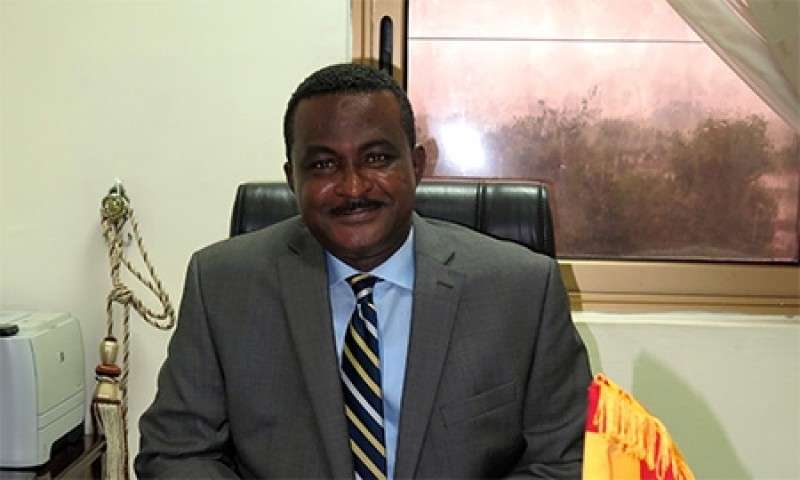 Speaking about the MP's statement that she is yet to receive any official notification from the committee over her protracted absence from Parliament, he stated that he will also crosscheck with those in charge to verify if her statement is true.
Mr. Ricketts-Hagan averred that Adwoa Safo's claims during the interview that she didn't receive the notice is not what he will rely on.
"I will go to the clerk and find out whether they got any verbal or written notice that she will appear or not and on what basis did they fix a date for us to meet her?"

Kweku Ricketts-Hagan
Committee couldn't continue today
Mr. Ricketts-Hagan intimated that after what happened yesterday, the Committee couldn't continue today. He explained that the Chairman of the committee indicated to the committee that the NPP is having its regional executive election across the country, so they will not be available for today's meeting because they are going to their constituencies to participate in the election.
"So, therefore, Adwoa Safo's meeting today had to be cancelled. So, that was communicated to the clerk to reach her and cancel the meeting and discuss with her, her availability to be able to fix a new date and inform the committee."

Kweku Ricketts-Hagan
This development came after the Speaker of Parliament, Alban Bagbin, referred Kennedy Agyapong, Assin Central, Sarah Adwoa Safo, Dome Kwabenya and Henry Quartey, for absenting themselves from Parliament without permission for more than fifteen sittings. The Committee was scheduled to start hearing on Thursday May 26, 2022 but that did not happen even though Mr. Quartey showed up.
Read Also: MoFA to Partner Local Fertilizer Producers- Domestic Fertilizer Shortage to Avert