The Minister of Finance and Economic Planning, Mr. Ken Ofori-Atta has expressed his profound gratitude to both the Majority and Minority caucuses in Parliament for showing up for the presentation of the 2023 budget today.
Before he went into the details of the budget proper, Mr. Ofori-Atta acknowledged, in his opening statements, that the Country is in difficult times and praised the Members of Parliament (MPs) for deciding to partake in all the processes that will hopefully lead to the passage of a budget which is meant to be the roadmap to alleviate Ghana from the current economic hardships.
"These are very erratic times and on behalf of the president and myself, in particular, I'm eternally grateful, first to the leadership of the NPP and the majority leadership and caucus of this house; and to the minority caucus of the NDC; I thank you on your decision yesterday [Wednesday, 23 November 2022], to participate fully in the process of passing this budget."

Ken Ofori-Atta, Finance Minister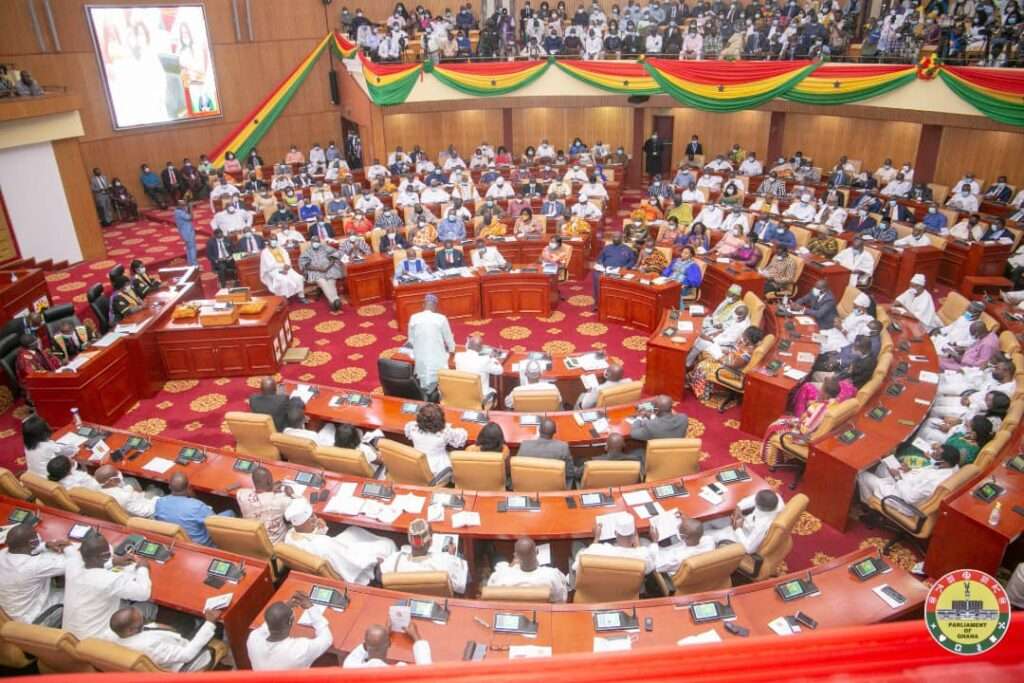 The Finance Minister was particularly grateful to the MPs for being mindful of the ongoing IMF negotiations and the "crucial role a timely presentation of the 2023 budget" will play "in the advancement of Ghana's case in the negotiations with the Fund".
Meanwhile, Ken Ofori-Atta promised the Parliamentarians that he was going to work assiduously to ensure that Ghana secures a landmark programme from the IMF very soon.
"I wish to assure this house of my strong commitment and unflinching cooperation in our collective efforts to secure an historic IMF programme very soon, a programme that would assist the country in its post-Covid recovery efforts".

Ken Ofori-Atta, Minister of Finance
Events Before The Budget Presentation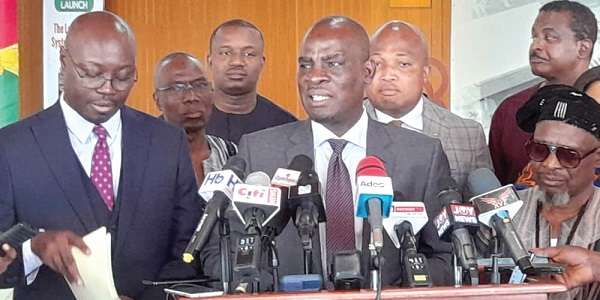 Prior to the presentation of the budget today, both sides of the house had expressed resentments in Ken Ofori-Atta's management of the economy and had threatened to boycott today's sitting.
While the Minority group in unison filed a censure motion for his removal, their colleagues in the Majority side indicated that they equally want Ofori-Atta out but would resort to removing him their own way.
That not withstanding, about ninety-eight (98) MPs in the Majority group threatened to boycott the budget reading sitting if Ofori-Atta is the one to present it.
However, upon holding a meeting with their Party leadership on Tuesday, November 22, the 98 MPs rescinded their decision and are in Parliament today, to partake in the budget reading and discussions.
Moreover, the New Patriotic Party's leadership, implored their MPs to support all government businesses brought before the house, especially matters concerning the 2023 budget.
In an expected turn of events, yesterday, the Minority caucus indicated that it will be attending the budget reading sitting as well.
Minority Chief Whip and Asawase MP, Alhaji Muntaka Mubarak claimed their decision not to boycott sitting today, is because they want to hold the Akufo-Addo government accountable.
READ ALSO: Minority Members Will Attend Budget Reading – Muntaka