The former President of the Ghana Bar Association (GBA), Sam Okudzeto, has blamed the politicization of the administration of justice as one of the reasons for tax evasion by lawyers in the country.
Speaking on the recent disclosure of lawyers not paying taxes, he averred that discrimination is also another reason the problem still persists.
"This is because we discriminate. If you are my opponent then the law will be enforced against you, if you are in my favor we turn a blind eye to you. We are all supposed to obey the law. The rules are not made for one person or against one person; all of us should obey it. Whoever disobeys the law, should pay the penalty no matter who you are."

Sam Okudzeto
The former GBA President therefore called for the prosecution of these lawyers who are evading taxes. He further said the system must work to ensure compliance by lawyers to pay their tax and also asked that defaulting lawyers be punished.
"It's an old issue which I remember that when I was even treasurer of the bar, I kept emphasizing this to the lawyers that they are expected by law to keep proper books of account. Tax is an obligation of every citizen. Lawyers who are supposed to be enforcers of the law must set examples for others to follow. So, I don't see why lawyers do not pay their taxes. I think they should be prosecuted if they are not paying their taxes."

Sam Okudzeto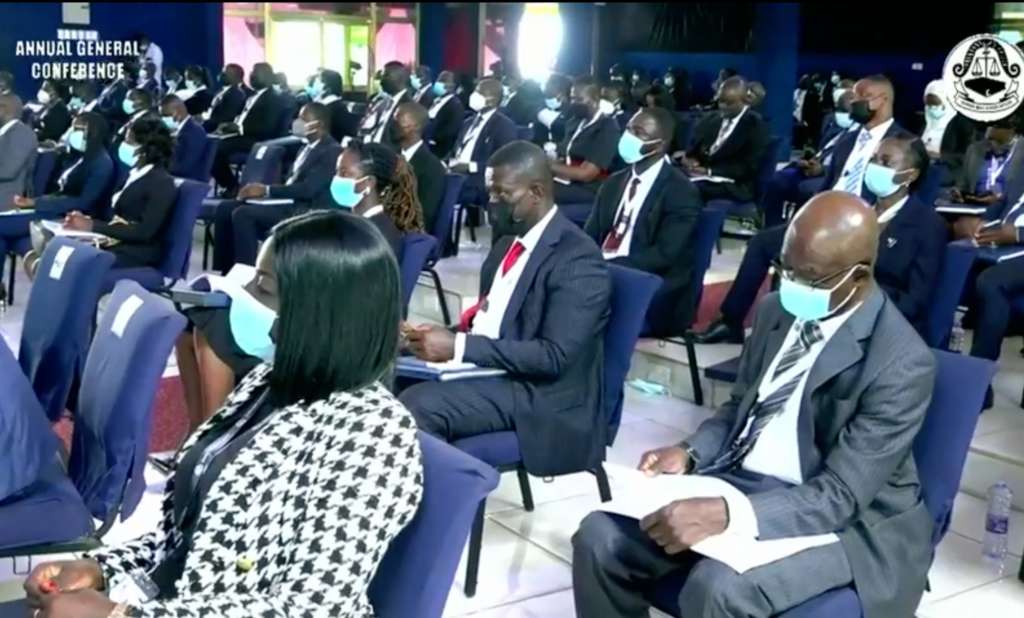 Audit the tax records
Mr. Okudzeto said payment of income tax has a law on it and if at the end of the year a lawyer defaults, he or she must be punished. He also stated that the records of the taxes paid must be audited.
"In fact, they are supposed to send auditors and examine their books. I've noticed some places where the lawyers are collecting cash which is not being recorded.
"It's an offense if they are not issuing receipts because you must issue a receipt for whatever money that is being given to you. If there is proper system in place, it means that there will be officers who will go round and inspect the books of the company."

Sam Okudzeto
President Akufo-Addo on non-payment of tax
The President, Nana Akufo-Addo  recently disclosed that the Ghana Revenue Authority (GRA) and the National Identification Authority (NIA) through a joint effort,;have discovered that there are roughly 60,000 professionals in Ghana who do not pay any personal taxes at all. They include lawyers, accountants, doctors, engineers and architects.
"They [the professionals] will soon be receiving friendly phone calls from the tax authority. I sincerely hope that those involved will move swiftly to regularize their tax affairs before the GRA moves to crack the wipe."

President Akufo-Addo
Reacting to this, Mr. Okudzetpo said if the President has mentioned the issue,;then it means that the matter is serious because people are not adhering to it.
"There are a lot of young people now who think that the world is theirs and people are thinking that the law field is a place to go and make money."

Sam Okudzeto
He further said when laws are to be implemented for the payment of these taxes,;it is not done and as such results in the default of tax payment.
Read Also: Investors spell out net-zero expectations for oil and gas sector