An educationist and management consultant, Nii Armah Ardey, has intimated that the recommendation for the District Police Commander of Ejura, DSP Philip Kojo Hammond, to be transferred will not serve any purpose. He stated that just a transfer will not result in a change in behavior of the commander.
Mr. Armah suggested that the recommendation which could have been given is to have him taken out of the front line so that he doesn't have to play a front role in the Service. He explained that,;when somebody who acted wrongly is transferred from one position to the same position in a different area,;the tendency for him to do that again is high.
"This came about due to his incompetence in dealing with the situation and the fact that his relationship with the community seems to have been damaged; it was recommended that he be transferred. I think that if somebody has acted unprofessional,;transferring him to another place to go and do that again or transferring him from the front role of the Service to maybe an administrative role will do. So, just a mere transfer for me I think will not do."

Nii Armah Ardey
Absence of Kaaka in Ejura report
Speaking on the recommendations put out by the Ejura Committee, Mr. Ardey indicated that he was a little taken aback due to the absence of anything with regards to Kaaka's death in the recommendation. He noted that, although, the riot emanated from the death of Kaaka, as to whether what led to his death was murder or whatsoever, was not made clear to the public.
"That's not their mandate but if there is a cause that led to the death,;they should let us know. If his death sparked the riot,;whatever investigations you do, you should include that. Part of his family were interviewed by the panel. So, I expected that the recommendations that we are seeing, there will be something mentioned. The ten-point recommendation had nothing to say about him and I don't know what went into that."

Nii Armah Ardey
He further indicated that the recommendations by the committee may not go down well with the community members since there was no mention of Kaaka in the recommendations made,;although he was the main reason for all the riot in the town.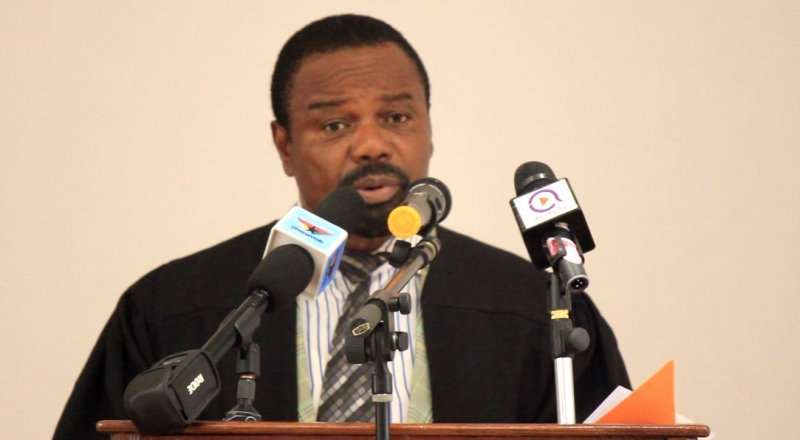 Committee wasn't tasked to investigate Kaaka's death
However, clarifying the issue of Kaaka's death being absent in the report, Professor Vladmir Antwi- Danso, a security expert and a member of the Ejura Committee,;revealed that the committee was not tasked to investigate Kaaka's death. He added that if the family wanted the death to be investigated,;they should have asked for another committee.
Therefore, he urged the media to help in educating the people on the report because there has been some propaganda smeared against the committee.
"We made it clear to them. Kaaka's death is a criminal case and the committee was not set up for criminal cases. We advise that if they have any other information, they should give it to the Police who are still working on it. Our committee was not set up to investigate Kaaka's death and the media should make it clear to the public. Our mandate was post Kaaka events; of course, the starting point will be Kaaka's death because it was a base for what we had to find out."

Professor Vladmir Antwi- Danso