The Top Employers Institute has announced Vodafone Ghana as a Top Employer for Ghana and Africa. The Institute, recognized Vodafone Ghana as a Top Employer in Ghana five years ago and in the four subsequent years thereafter, as Top Employer in Ghana and Africa.
Every year, the Top Employers Institute identifies organizations that put their people first through exceptional Human Resource (HR) policies. The Institute's certification programme is based on the results of the HR Best Practices Survey, which covers six Human Resource domains and 20 topics, including People Strategy, Work Environment, Talent Acquisition, Learning, Diversity and Inclusion as well as Wellbeing.
The Chief Executive Officer (CEO) of Top Employers Institute, Mr. David Plink, disclosed that "Uncertain economic times bring out the best in people and organizations. And we have witnessed this in our Top Employers Certification Programme this year: exceptional performance from the certified Top Employers 2023. These employers have always demonstrated that they care for the development and well-being of their people. By doing so, they collectively enhance the world of work. We are proud to announce and celebrate this year's group of leading people-oriented employers: the Top Employers 2023."
According to Madam Hannah Ashiokai Akrong, Vodafone Ghana's Director of Human Resource, the recognition is a testament to the company's commitment to creating a positive and inclusive working environment for its employees. To her, Vodafone Ghana believes that investing in people is not only the right thing to do, but it also drives the success of the organization.
"We are honoured to be recognised as a Top Employer for Ghana and Africa, 2023 by Top Employers Institute."

Madam Akrong
This extraordinary achievement re-affirms Vodafone as a leader in exceptional HR policies and outstanding working conditions and highlights the organisation's dedication to a better world of work, through excellent people practices, even during uncertain economic times.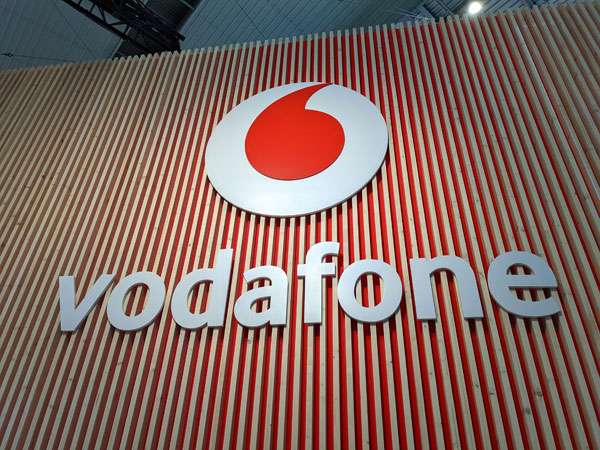 Top Employers Institute is the global authority on recognizing excellence in People Practices. Through the Top Employers Institute Certification Programme, participating companies can be validated, certified, and recognized as an employer of choice. Established over 30 years ago, Top Employers Institute has certified 2,053 organisations in 121 countries/regions. These certified Top Employers positively impact the lives of over 9.5 million employees globally.
Transfer Of Vodafone's 70% Stake In VG To Telecel Group
Meanwhile, last week, the National Communications Authority (NCA), gave Vodafone Group the green light to sell its majority 70% stake in its Ghana unit to Telecel Group, a move that progresses the European operator's divestment strategy to focus on core markets.
Vodafone and Telecel submitted their proposed sale in January 2022 which "did not meet the regulatory threshold for approval" at the time to be granted, the NCA disclosed in a statement.
Telecel resubmitted a revised financial and technical proposal in December which fulfilled the demand for proof of ability to invest in the expansion of 4G networks and launch fintech solutions.
The proposal also "provided more clarity and certainty" in detailing the funding needed for the shares buy and other firm commitments from Vodafone and Telecel, which were not detailed. The NCA also detailed Telecel had "strengthened the overall governance and management team".
"The NCA confirms that the revised proposal from the Buyer now meets the regulatory threshold and hence has granted a conditional approval for the transfer of shares to the Buyer including submission of strategies for employee retention.
"The NCA would like to assure the general public and all stakeholders that it would continue to work with Vodafone Ghana and the Buyer to complete all outstanding regulatory requirements to ensure a smooth transition as well as continuity of service delivery and improved choice for consumers and competition within the industry."

NCA
READ ALSO: Krobea Asante Technical and Vocational Institute: Gov't Cannot Take Up The Cost Of Damaged Property – Simon Osei Mensah