Policy Analyst at IMANI Africa, Selorm Branttie, has described the energy distribution system in some parts of the country as fragile, following recent power outages, popularly known as 'dumsor'.
Mr Branttie revealed that some of the issues inherent within the energy sector can be attributed to its technical structure which needs to be addressed to ensure smooth distribution of power. He indicated that because power outages are predominantly related to its distribution, engineers are not given adequate time to comprehensively assess and address issues brought to their knowledge. Considering this, he opined that engineers complain they are not sometimes allowed to do their jobs to resolve power issues because "politicians want to look good". This, he noted, "messes" up their schedule as these engineers are on timelines that are "constrained", which means that they have to quickly resolve the challenge.
"We still have a very fragile energy distribution system. I think the recent thunderstorm across the southern sector of the country exposed that fact… I think it's a basic matter of how we are technically structured so that anytime there is a serious, severe downpour, I think it affects some of the lines [and] systems such that they are not able to distribute power efficiently".

Selorm Branttie
Challenges within the energy sector
The IMANI Policy Analyst asserted that although it is crucial to note that when engineers are expanding and restructuring the grid, some of these outages are necessary to ensure continuous power supply. He however, expressed that politicians must "stop meddling with the activities of these engineers" to ensure they do a good job. Mr Branttie explained that this is to avert some of the"piecemeal" encountered in power supply that puts unnecessary pressure in the installation of some of these new systems.
In lieu of the limitations in the energy sector, Mr Branttie highlighted that political consideration should not come in the way of actual technical implementation of some activities within the sector.
"I'm acquainted with a few people and they always tell me that this is the situation, where they are always under pressure to be delivering the power come what may. But in some cases, they really want the time to fix it as best as they could because these our systems are supposed to be always on. So, it means that right at setup, they must be able to set up in a way that they would have handled it efficiently".

Selorm Branttie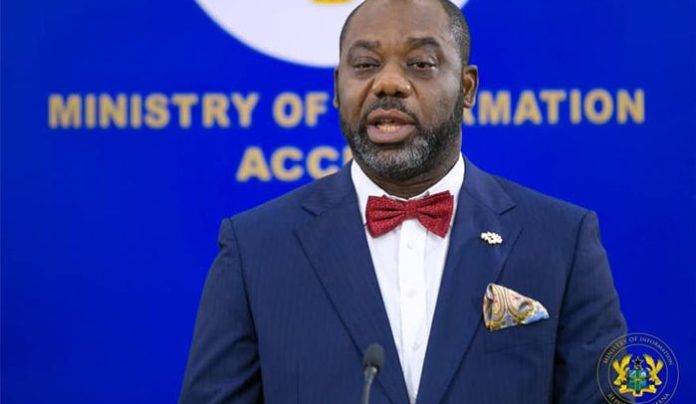 Touching on the power outage which occurred at the Ministry of Information as the Minister of Energy, Dr Matthew Opoku Prempeh, took his turn to address the media yesterday, April 13, 2022, Mr Branttie indicated that the 'dumsor' is to remind the minister that government should "invest more in our electricity infrastructure" than it currently has. One of the ways, he expressed, is to retrieve monies from organisation within the public sector owing government in debt running into millions of cedis. Once this is undertaken, he underscored that it will help reduce the burden on government to deliver.
Over the past few weeks, some parts of the country have been experiencing sporadic power outages, raising concerns among people over the comeback of 'dumsor'. Commenting on the issue during the press conference, Dr Opoku-Prempeh assured Ghanaians that the country was nowhere near such disruptions in power supply. He explained that the current outages were as a result of some technical challenges in the transmission sector which was being addressed.
"You know last year, GRIDco and the ECG announced a schedule for "Dumsie Sie" to work on our transmission line to ensure efficiency and stability.  We had to defer that programme in December to enable Ghanaians to enjoy their Christmas. It is that schedule that has started and kicked off on April 9".

Dr Matthew Opoku Prempeh
READ ALSO: Piedmont Lithium Raises $130.8 Million From Public Offering