Dr John Amuasi, Public Health expert and Lecturer, KNUST, has intimated that the vaccination exercise so far is not bad considering the data available.
Speaking in a discussion on the number of people who have been vaccinated so far,;he said, Ghana has crossed the 50% mark with regards to the number of people we are to vaccinate.
"In a grand scheme one will say that's not bad at all. Truth be told, it is too early to draw any significant conclusions whatsoever.
"We've barely two weeks, we only have one week to compare. So, I will say it is too early to draw conclusions on rates on vaccines per day until its two weeks and more moving forward."

John Amuasi
He urged that the health authorities move further; that is to quickly exhaust the vaccines the country has taken delivery of.
"My emphasis is the speed at which we carry on the vaccination."

John Amuasi
He also asked the public to vaccinate regardless of the concerns raised as to the interval with which the second dose will arrive in the country.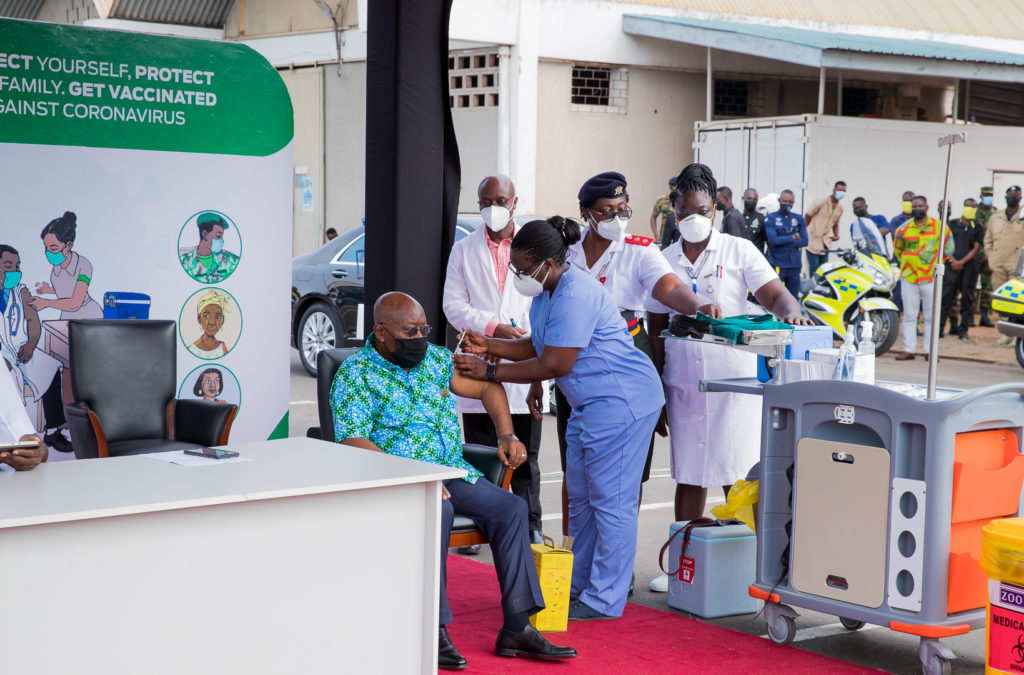 Statistics Should Be Analyzed
Dr. Michael Owusu, Clinical Microbiologist also speaking during the discussion, also posited that the progress made so far with the vaccination exercise was good considering the statistics so far. He was of the view that, the statistics should be analysed to find out why these are the current numbers the nation has vaccinated so far.
"I think the progress has been good so far. I am also happy at the data that we have so far;with the number of people who have vaccinated so far."

Michael Owusu
He also said the health officials must also inform the public of their location as they keep moving, a factor he considers to be contributing to the slow rate at which the vaccination exercise is being carried out.
Furthermore, he noted the challenge with the exercise is with the movement to the rural areas due to the transportation of the vaccines. He then urged the Ghana Health Service to make available data on the vaccinated persons so far online for public access.
Dr. Yaw Bediako, an Immunologist, contributing to the discussion also said the vaccination progress so far was good. But the issue the nation is to be concerned with is the time the second dose of vaccines will arrive.
"We should be looking at the vaccines arriving by next week. If it doesn't then I think we have an issue of concern."

Yaw Bediako
Update On Vaccination In Ghana
Emmanuel Sally, a Senior Public Health Officer at the Ghana Health Service, giving an update on the number of people vaccinated revealed that; a total of 321,497 people have taken the COVID vaccine shot and have sent their data into the system.
He said the GHS has vaccinated more than the numbers but this is the number of people on the data that have been captured.
"We had technical issue but things have been fixed and more numbers will be updated. Also,we are so sure a lot of people have been vaccinated. We are now yet to synchronize the data unto the system to update the numbers we currently have. On an average we are vaccinating about 45,000 a day."

Emmanuel Sally