Dr Yaw Bediako, immunologist and research fellow of West Africa Centre for Cell biology of infectious pathogens, has disclosed that there has never been one type of COVID-19 variant in the country.
Speaking on the discovery of the new variants of COVID-19, that is B1525 variant also known as the Nigerian variant, he intimated that there has been several variants. These variants, he says, have been in the system but more attention was being given to variants of clinical concern.
"There are actually several variants. Even before the vaccine came in, there were several known variants. It's just that with this virus, it mutates very frequently, so you get lots of variants. Variants are simply based on the sequence of the virus. We can end up getting several forms of variants or subtypes."

Dr. Bediako
Additionally, he noted that, not all variants are of clinical concern. And the reason why health experts are focusing on the B117-variant is that, it has been shown in the UK to be much more transmissible and later shown to cause more severe disease.
More Variants Will Be Discovered
Dr. Bediako revealed that, over the period, more and more variants will be discovered. He said if similar variants are found at several locations, it will be classified as a new variant.
"In Ghana for instance, since December the B117 has dominated since we started sampling. However, in the latest batch of sequencing that we have done, we have seen a growing number of the B1525 which was first identified in Nigeria."

Dr. Bediako
Furthermore, he noted that of the samples that has been sequenced since February, majority of them were the UK variants but with close checking, some of the Nigerian variants have been identified.
"With 24 samples which were of the UK variants, 21 samples were also of the so-called Nigerian variant. Some four are also variants identified to be from Algeria and Morocco. Aside that there's been other variants but we are not paying attention to them at the moment because of their nature."

Dr. Bediako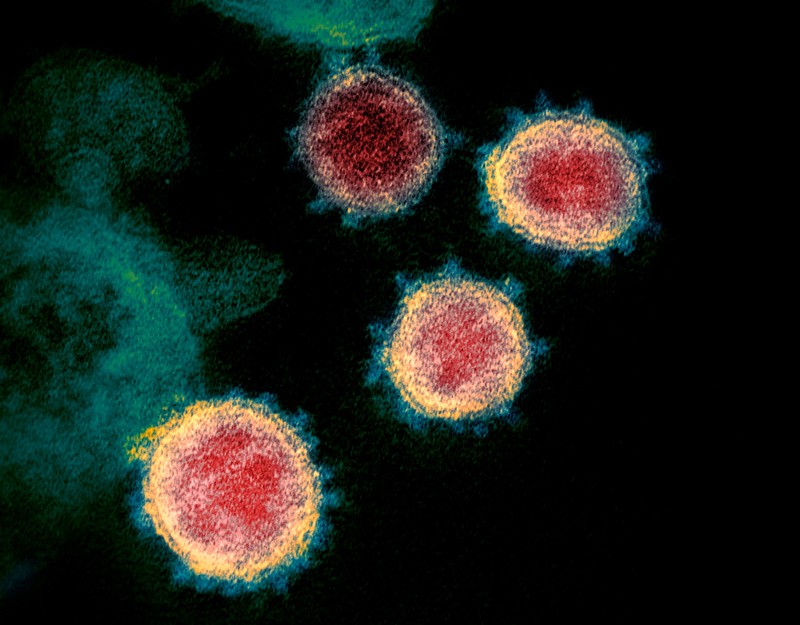 Clinically Concerned Variants Need More Attention
Moreover, he noted that, there are some variants that need much attention especially the B125 which is popularly known as the South African variant. This is because of its highly transmissible nature and also its resistance to the AstraZeneca vaccine. He disclosed that, so far only one person has been identified with it. He added that they are yet to discover any in the various communities across the country.
Touching on the prevalence of the recent B125 Nigerian variant, he noted that there is no certainty of the means through which it has been spreading in the country.
"It is little bit difficult to identify how the Nigerian variant entered into the country."

Dr. Bediako
COVID-19 Vaccination Exercise Update
According to the Extended Programme on Immunization (EPI)almost all 600,000 doses of the Oxford AstraZeneca vaccine from the COVAX facility have been exhausted in the first phase of the vaccination exercise.
Dr Kwame Amponsah-Achiano, the Programme Manager of EPI, indicates that so far, the programme has not received any report of vaccine rejection in any of the 43 districts .