Ghanaians still complain of poor living conditions influenced mostly by low income/wages, lack of access to safe drinking water and medical facilities, as well as high prices, among others.
A World Bank Report earlier this year also ascertained the country is faced with about 12 percent youth unemployment and more than 50 percent underemployment.
The Finance Minister, Ken Ofori-Atta requested for Twenty-Seven Billion, Four Hundred and Thirty-Four Million, One Hundred and Eighty Thousand, Five Hundred and Twenty Ghana Cedis (GH¢27,434,180,520), for "the purpose of meeting expenditure necessary to carry on the services of Government" when presenting the '2021 Expenditure in Advance of Appropriation' to the parliament.
Mr Ofori-Atta also asked for the issuance of sovereign bonds of US$3 billion with the option to increase it to US$5 billion "should market conditions prove favourable" in support of the 2021 budget and liability management.
Additionally, he stressed on the government's intention to implement the GH¢100 billion GhanaCARES (Obaatanpa) programme when re-elected and mentioned various initiatives the government has taken in its first four years in power to improve the living condition of Ghanaians.
The ordinary Ghanaian might wonder how the hefty amounts of money being mentioned in parliament are really serving them. They might wonder how much of the money actually directly passes through their hands and how much it improves their lives or helps them start or complete that project they have been struggling with due to insufficient funds.
What if Ghanaians are actually given enough money to live off, every month, no questions asked from the lump sums mentioned in parliament? Up steps the Universal Basic Income (UBI).
UBI is one of the most divisive economic theories of the 21st century which is gaining more support around the world especially as the coronavirus pandemic has plunged the global economy.
Basic income is the idea that everyone is given an amount of money on a regular basis, and recipients can spend it on whatever they want. It would be unconditional – regardless of your wealth or status.
UBI has been publicized as a solution to a lot of problems with some advocates saying it can help rising inequality, homelessness and poverty whiles others think it will be especially necessary in the coming years as automation starts and robots begin to take over more jobs around the world.
Some supporters also see UBI as a means to discourage low wages as it would give employees enough security to have bargaining power.
Annie Lowrey, an advocate for UBI, in her book Give People Money posits that "people intuitively think that jobs lead to financial wealth, but the reality is that having money actually leads to jobs.
"Without the privilege of wealth, it is more difficult to build a life that makes landing a job easier. In order to get a job, you need to have a house with a shower, a set of appropriate interview clothes and the funds to cover the cost of transport and food during the working day.
"If you want to contribute to the economy on an even greater scale and start your own business, you'll need even more money."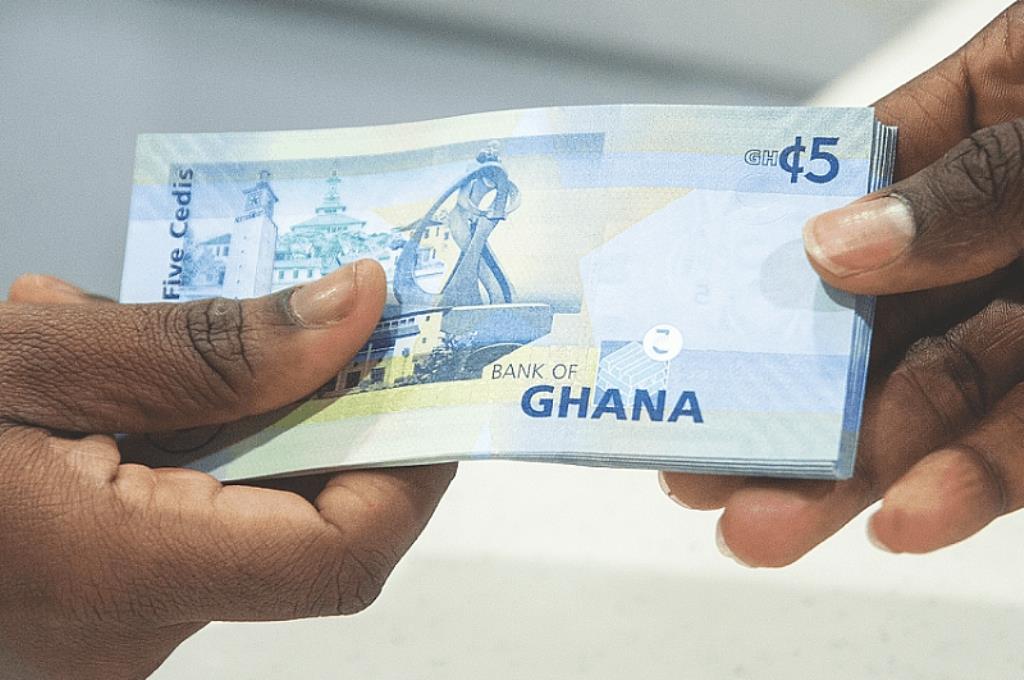 But for many economists, basic income isn't the solution. It has been dismissed for years as being unrealistic, too expensive and a distraction from dealing with real problems.
As Anna Coote an economist from the New Economics Foundation, and a UBI critic puts it, "It's an individualised, monetised solution to very complicated problems. We need more policy measures than just one to tackle issues like unemployment, poverty and inequality.
"The reason to have a recovery basic income is to make sure it becomes easy for people to participate in economic activity, quite simply to make sure that people have the money in their pockets in order to pay for the essentials.
 "But what I would also argue is that the lesson we need to learn from the pandemic is that we need to have a permanent basic income scheme as we come out of it."
UBI propagators however advocate for citizens to get just enough funds to live on at least, but not nearly enough to live on well but another standout criticism of UBI is the cost involved in implementing it. The International Labour Office looking at different schemes and proposals ascertained it will cost between 20% and 30% of a GDP.
"And that is, I think, a fairly definitive conclusion about whether or not UBI is affordable," says Anna Coote.
"'You can't solve the problems we're all concerned with just by giving people money."
Spain's government earlier this year started what economists are calling an experiment on UBI in June, driven by the coronavirus crisis. The European country launched a website offering monthly payments of up to €1,015 (US$1,145) to the nation's poorest families. The programme, which will support 850,000 households, is the largest test yet.
"The aim is to provide recipients with enough cash to meet their basic needs without trapping them in poverty in the same way as existing welfare programmes that offer support only to those without jobs or other income," says Spain's social security minister, José Luis Escrivá. He also estimates that the scheme will cost the government at least €3 billion per year.
From poverty to inequality, UBI can help solve a lot of basic problems for Ghanaians and it is worth consideration as many nations are seriously looking at the system as the way forward. However, it is also worth noting that the concept that has many legitimate problems. Basic income is definitely difficult to define and expensive.