Sanitary technology company, Geberit International, has called on various industry players to collaborate with it to ensure the provision of sanitary technology to enhance modern construction.
In an interaction with the Media at the Water Africa and West Africa Building & Construction Seminars and exhibition 2022 at the Accra Conference Centre, the Independent Consultant and Country Liaison of Geberit International in Ghana, Mr. Abladey Ayernor, encouraged industry players to extend collaborations when designing large roof area projects like Factories, Schools, Airports, Church's and High-rises' at the design or planning stage.
Highlighting the advanced sanitary products exhibited at the function, Mr. Ayernor pointed out the technology for draining water quickly from large roof areas, a compact drainage system called Pluvia. Outlining its benefits, he expounded that the system uses negative pressure to achieve almost double the discharge rate of conventional drainage systems.
He highlighted that the Pluvia system has been optimized to ensure that multiple units are combined in a single system. He noted that roof outlets come in a variety of different designs and sizes that can be installed on practically any roof structure. Geberit has designed the connection to ensure a sealed and durable system.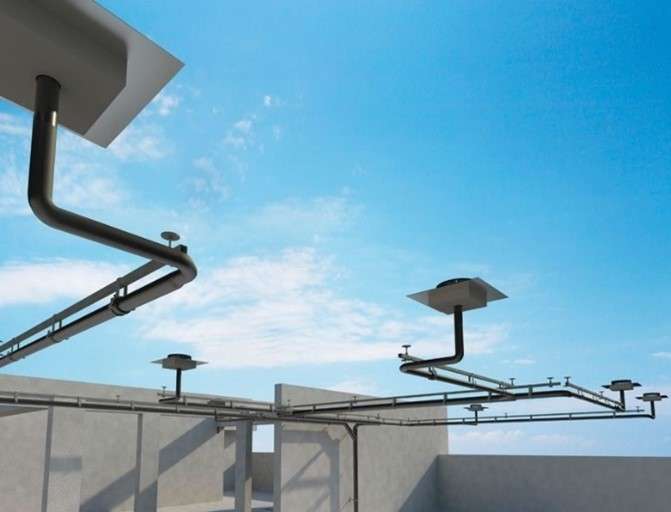 According to Mr. Abladey Ayernor, planning and calculation of all Pluvia drainage systems are supported by Geberit's software -Proplanner. He attributed this stride to the in-house product development and hydraulics research team, a guaranteed availability of technology expertise.
Additionally, a multilayer pipe system was showcased for water supply functions, the Geberit Mepla pipe combines metal and plastic to enhance the pipes durability, high stability, easy and reliable installation. It remains leak-proof even when subjected to pressure that far exceeds the standard testing pressure of 1.1 megapascals."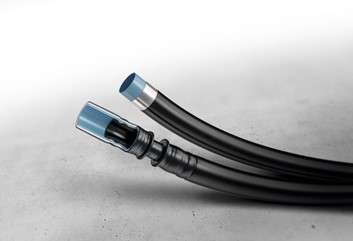 Pointing out some local collaborations the company, the Country Manager mentioned some references such as the Ecobank head office, the SU tower, the 335 Place, Swiss Spirit Hotel (Alisa) Tema amongst others.
The Water Africa and West Africa Building & Construction Seminars and exhibition 2022 event was partly sponsored by Aquagro Ltd the Geberit local partner for piping systems.
Geberit is a Swiss multinational with global presence, providing unique added value when it comes to sanitary technology and bathroom ceramics for almost 150 years. Their portfolio covers 3 main areas Piping Systems, Bathroom Systems and Installation & Flushing Systems. The products are locally available on the shelves of Geberit's local partners/dealers.