The Union of European Football Associations (UEFA) and the United Nations High Commissioner for Refugees (UNHCR) will host a very special tournament later this month as amateur teams from eight nations come together to contest the UNITY EURO Cup aimed at celebrating the UEFA-UNHCR relationship.
On Wednesday June 29,2022 mixed refugee teams from across Europe will converge in the UEFA Headquarters in Switzerland for the friendly competition to demonstrate and celebrate how football's power to strengthen ties between host communities and displaced people, break down barriers and create a spirit of inclusion.
The preparations for this tournament, which will see teams from Austria, Belgium, Germany, France, Italy, Malta, the Republic of Ireland and Switzerland in action, are in full swing with each of the squads accompanied by a celebrity ambassador, UEFA disclosed.
Each of the mixed teams will be composed of 70 percent refugees and 30 percent non-refugee players, advocating how football can strengthen ties between host communities and refugees.
The draw for the tournament, which is a concrete outcome of the UNHCR-UEFA partnership agreement signed last year, will take place on Monday, June 20, 2022 – World Refugee Day. Football legends, Nadine Kessler and Maxwell Scherrer, will feature in a special live broadcast to the participating teams.
"In partnership with UNHCR, UEFA aims to help refugees, asylum seekers and internally displaced people to remain physically and mentally healthy and become part of their host community through the power of football.

"This is why, since 2017, we have been making funding for refugee support programmes available to our member associations. And this is also why we are really pleased to host the first ever European tournament for teams with refugee players on 29th June".

Michele Uva, Football and Social Responsibility Director
Winners of the 2021/22 Football and Refugee Grant scheme
Also, Monday, June 20, 2022, UEFA will announce the winners of the 2021/22 Football and Refugee Grant scheme.
Each year, European football's governing body invites member associations to apply for funding in support of refugee-related projects. This season, 23 associations have submitted proposals, which are evaluated by an independent jury.
The jury received a wide range of different approaches, offering playing opportunities, vocational training, support to refugees' health and well-being, access to labour market and projects benefiting female refugees specifically.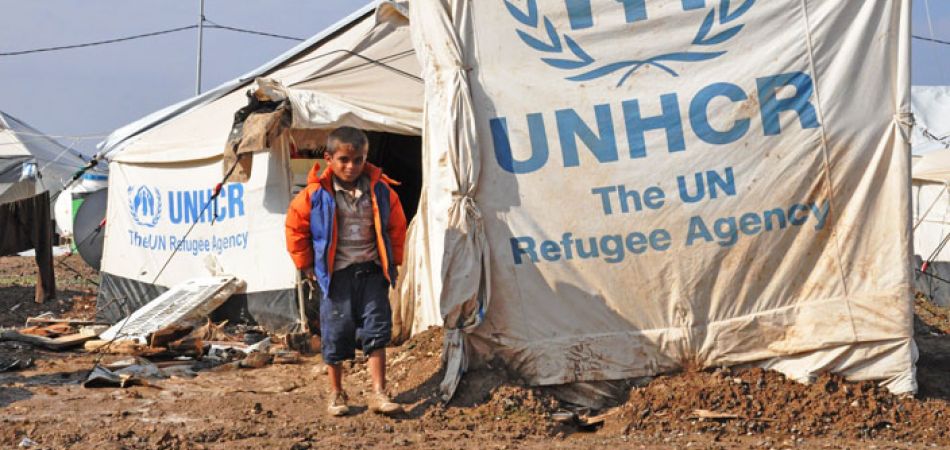 Meanwhile, the World Refugee Day is an international day organized every year on 20th June by the United Nations designed to celebrate and honour refugees from around the world.
The day was first established on 20th June, 2001 in recognition of the 50th anniversary of the 1951 Convention Relating to the Status of Refugees. World Refugee Day is an occasion to build empathy and understanding for their plight and to recognize their resilience in rebuilding their lives.
The United Nations High Commissioner for Refugees (UNHCR) is the United Nations agency mandated to aid and protect refugees, forcibly displaced communities, and stateless people, and to assist in their voluntary repatriation, local integration or resettlement to a third country.
As of June 2020, UNHCR had over 20 million refugees under its mandate. Consequently, its annual budget has grown from US$300,000 in 1951 to US$8.6 billion in 2019, making it one of the largest UN agencies by expenditure.
The vast majority of UNHCR's budget comes from voluntary contributions, mostly from member states; the largest donors are the United States, the European Union, and Germany.
READ ALSO: Expert Calls On Government To Halt Certain Projects And Work On Economy