Young men and women who are forced to leave their homes as a result of climate crisis are seriously at risk of modern slavery and human trafficking in the years ahead, a report has revealed.
Dwelling on Bangladesh and Ghana as case studies, the report notes that the rising rates of extreme weather events including floods, droughts and mega fires are having devastating impacts on people's livelihoods, especially those already living in poverty. And per the report's findings this is pushing such groups further into slavery.
Fran Witt, a climate change and modern slavery adviser at Anti-Slavery International indicated that the research has shown the domino effect of climate change on millions of people's lives. 
"Extreme weather events contribute to environmental destruction, forcing people to leave their homes and leaving them vulnerable to trafficking, exploitation and slavery."

Fran Witt, Anti-Slavery International
The report highlighted that drought in northern Ghana has led young men and women to migrate to major cities. Consequently, most of these women begin working as porters and are at risk of trafficking, sexual exploitation and debt bondage.
People found in such situations often do not have accommodation but sleep in kiosks, construction sites or shopfronts, making them vulnerable to sexual exploitation and abuse, poor health conditions and increased morbidity.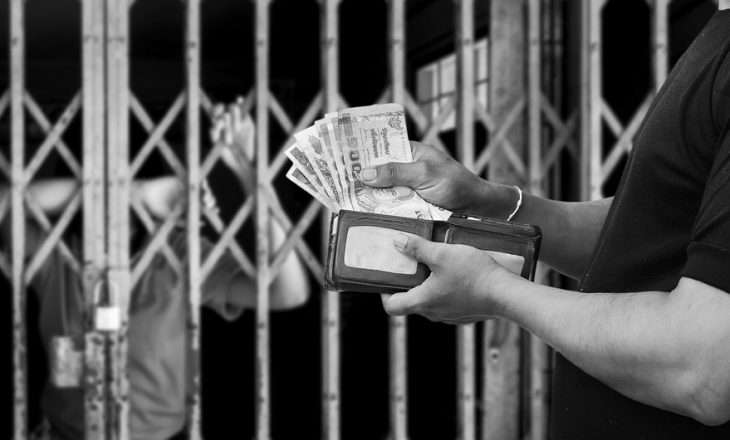 Kayayie's in Ghana a typical case of climate change-slavery nexus
In sharing her woes to the researchers, a 22-year old woman who migrated to Accra from northern Ghana said her decision to migrate was as a result of the destruction of their farmlands by flooding.
The prospects in farming cannot be written off, as it is a good livelihood option, but owing to the "cultural system and bad weather", the crops are being destroyed, she intimated. "It is no longer conducive for me and other young people, especially women, to earn a living at home."
She intimated: "Working as a kayayie has not been easy for me. When I came here, I did not know anything about the work. I was told that the woman providing our pans will also feed us and give us accommodation. However, all my earnings go to her and only sometimes will she give me a small part of the money I've earned. Before you can leave her camp, you have to work and pay for the pan and also the accommodation she provides. So basically, I was not getting anything from my hard work."
It is noteworthy that, NGOs and CSOs have been working towards reducing the kayayie schemes in Ghana by providing young girls with skills training. However, these efforts are still not enough as these young women continue to live and work in debt bondage in urban slums and town centres in southern Ghana.
She further stated that: "To make things worse, I dropped someone's items from the pan, in the market, for which I had to compensate. When they estimated the cost of the items, it was very expensive and not something I could afford. The woman who controlled me paid on condition that I work and repay that amount to her. I have been working endlessly and have not been able to repay."
This problem is not peculiar to Ghana, but a global issue. Per World Bank estimates, by the year 2050, the impact of the climate crisis will force more than 216 million people across six regions, including sub-Saharan Africa, South Asia and Latin America, from their homes.
The report drew the attention of world leaders in advance of the COP26 UN Climate Summit in Glasgow to make sure efforts that address climate change also address modern slavery.