Prof. Lord Mensah , an economist, has disclosed that the $3 billion bailout from the International Monetary Fund (IMF) will fail if government still refuses to make some cuts in its expenditure.
The Akuffo Addo led Government has sought an IMF intervention to help restore the economy as the country battles its worst economic crisis in decades.
On December 5 this year, the government, led by the Ministry of Finance, launched a domestic debt exchange programme which is part of a key requirement for the government to obtain an economic programme from the International Monetary Fund.
Holders of approximately GH¢137.3 billion of principal amount outstanding of certain domestic notes and bonds issued by the Government were invited to exchange their Eligible Bonds for a package of new bonds to be issued by the Government.
The programme, which commences from 2023 to 2037, would see government exchange existing domestic bonds for a set of four new ones maturing in 2027, 2029, 2032 and 2037.
Speaking in an interview, Prof. Lord Mensah revealed that the IMF intervention will be fruitless unless government agrees to make some cuts.
"Government should look at what they are also going to sacrifice. We cannot stick to the same structures that got us into the economic mess we found ourselves in. If the government wants one party to sacrifice, the issue will be what are they also sacrificing.
"We recommend that government at least changes the governance structure, and remove some offices to ensure that we cut cost."

Prof Mensah
Reviewed Domestic Debt Programme More Investor Friendly
Prof. Mensah described the new amendments to the domestic exchange programme as being more investor friendly, compared to the earlier one announced by the Finance Minister, Hon Kenneth Ofori Atta.
The Ministry of Finance announced that individual bondholders' who were initially not part of the domestic debt restructuring, have now been included.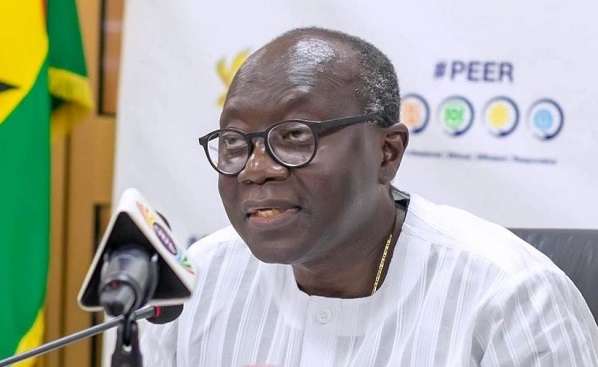 The new amendment seems to have been triggered by the exemption of pension funds from the debt programme which has had its expiration date extended from December 30 to January 16, 2023.
The economist believes that the new arrangement is more flexible for investors.
"Government says they are talking, so that is fine. All those that have their investments maturing can have a cash offer in 2023. That makes the current one a bit softer than the earlier one. This makes it friendlier to the investor community.
"For instance, the extensions and the maturity starting from 2027 all the way to 2038 seem to be a bit softer and more flexible compared to the earlier one which seemed harsher."

Prof Mensah
READ MORE:GTEC Warns Tertiary Schools Not To Increase Fees Beyond 15%