Colombian music star, J Balvin has apologized for his recent controversial music video, 'Perra', a week after it was removed from YouTube.
Released in September, the video showed Balvin walking two black women on leashes while other black actors were made up to look like dogs.
Dominican rapper Tokischa, who features in the song, also performed a scene on all fours inside a doghouse.
Balvin taking to his Instagram to officially apologize said: "I want to say sorry to whoever felt offended, especially to the black community. That's not who I am. I'm about tolerance, love, and inclusivity.
"I also like to support new artists, in this case, Tokischa, a woman who supports her people, her community and also empowers women".

J Balvin
It is worth noting that Balvin, is one of the biggest artists in Latin music, with global sales of more than 35 million records. In the UK, he has scored two top 10 hits, 2017's 'Mi Gente', which featured a guest verse from Beyoncé, and his 2018 Cardi B collaboration, 'I Like It'.
'Perra' is off the star's sixth studio album titled, 'José'. It is a 24-track composition that mixes his colorful, chart-friendly reggaeton with more intimate musings about his upbringing and mental health issues.
The single, 'Perra', whose title translates as "bitch" in English is an edgy, sexually charged street anthem. it sees Balvin trading rhymes with Tokischa, who describes herself as a "dog in heat" and suggests "let's fall in love like strays".
Mother expresses disappointment
Both the song and the video drew criticism after they premiered on 7th September 2021. Colombia's Vice President and chancellor, Marta Lucía Ramírez said the song was "sexist, racist, chauvinist and misogynistic". She wrote in an open letter published on 11th October 2021.
"In his video, the artist uses images of women and people of Afro-descendants – population groups with special constitutional protection – whom he presents with dog ears.

"In addition, while walking, the singer carries two Afro-descendant women tied with neck chains and crawling on the floor like animals or slaves".

Marta Lucía Ramírez
She encouraged Balvin and the music industry to sign a petition that "includes various commitments for the promotion of women's rights in music and prevention of violence against them".
Last week, Balvin's mother told a local news station that she had scolded her son for the song.
"When I found out, I called him [and asked], 'Where is the Josésito that I know? That song is not… I don't even know what to say. I did not see my José anywhere".

J Balvin's mother
J Balvin apologizes to mother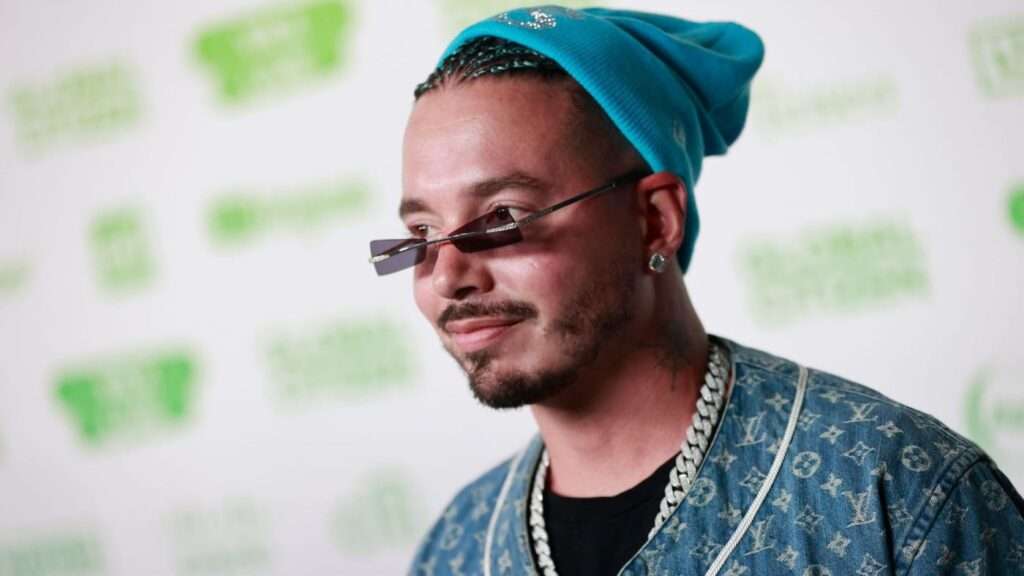 The star deleted the video from YouTube on 17th October but waited a week before issuing his apology.
"As a form of respect, I removed the video eight days ago. But because the criticism continued, I'm here making a statement. Mom, I'm sorry too. Life gets better each day. Thank you for listening to me".

J Balvin
Tokischa also apologized during an interview, while trying to explain the thinking behind the visuals.
"It was very conceptual. If you, as a creative, have a song that's talking about dogs, you're going to create that world. I understand the interpretation people had and I'm truly sorry that people felt offended. But at the same time, art is expression. It's creating a world".

Tokischa
Raymi Paulus, Tokischa's manager, and the video's director, added that the video was meant as a "satirical representation" of the "many contexts of the word 'Perra'", as well as life in the impoverished barrios of the Dominican Republic, and the way its people are seen in society.
"Our creative process never aimed to promote racism or misogyny. The Dominican Republic is a country where most of the population is black and our blackness is predominant in underground scenes, where the filming took place, and which was the subject of the video's inspiration.

"'Perra' was a video filmed in the neighborhood, with people from the neighborhood, and the use of people of color in 'Perra' was nothing more than the participation of our people in it".
Read also: Oil Production: Ghana performs fairly well, but needs to improve on efficiency of spending— Kodzo Yaotse