The French government has pledged to provide Sudan with a $1.5 billion bridge loan;to pay off its arrears to the International Monetary Fund (IMF). This, officials say, is to pave the way for wider relief;on the African nation's external debt of at least $50 billion.
The announcement came during a conference hosted in Paris by French President, Emmanuel Macron;alongside General Abdel-Fattah Burhan, head of Sudan's ruling sovereign council, and Prime Minister,;Abdalla Hamdok.
Also in attendance included the heads of state of neighboring Egypt and Ethiopia, as well as the International;Monetary Fund's Managing Director, Kristalina Georgieva and African Union Commission Chairman, Moussa Faki Mahamat.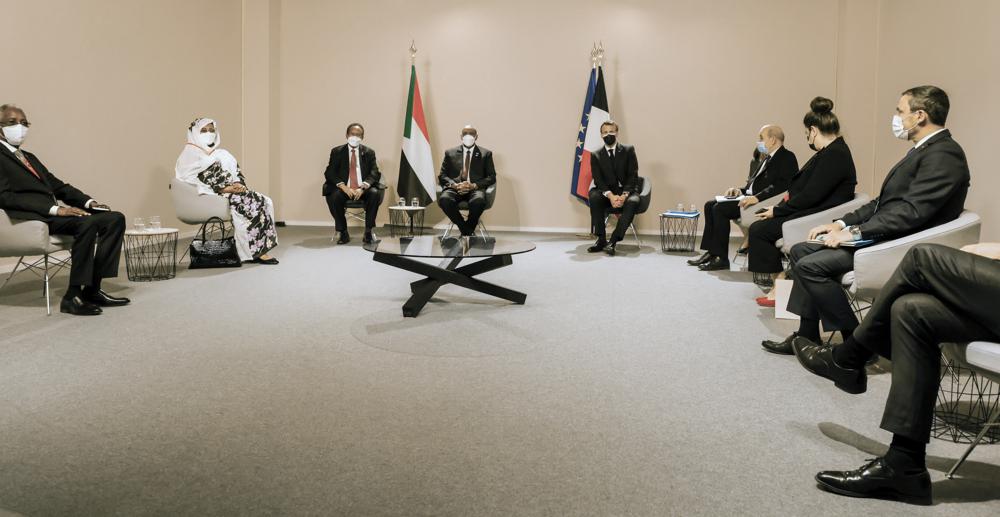 Speaking at the event, Macron acknowledged that IMF members would still need to pledge;to cover the arrears in order for the IMF to pay back the bridge loan. He stated though that, these pledges are expected;to be;made later today, 17th May to facilitate broader economic reform efforts in Sudan.
"The reduction of Sudan's debt that we are going to soon initiate is a first result of these reforms,;and this trajectory…should be;consolidated, both economically and politically."
Sudan's transitional government has taken a set of measures in recent months to transform the country's economy and rejoin the international community after over two decades of isolation.
The country recently cleared arrears to the World Bank and the African Development Bank with bridge loans from Western states. Analysts say Sudan must clear its arrears to the IMF as well to move forward to a "decision point" that would unlock a HIPC process in June.
'We don't want handouts, we want investments'
According to officials, one of the goals of the Paris conference is to attract an interest in investment. Sudan's Minister of Cabinet Affairs, Khalid Omar Youssef, intimated that projects worth billions of dollars in energy, mining, infrastructure and agriculture would be on offer.
Prime Minister, Abdalla Hamdok added;that "Sudan is a very rich country, we don't want handouts, we want investments."
Sudan has for years struggled with an array of economic woes, including a huge budget deficit and widespread shortages of essential goods and soaring prices of bread and other staples. The country's annual inflation soared past 300% last month, according to official figures – one of the world's highest rates.
The country also plunged into an economic crisis when the oil-rich south (South Sudan) seceded in 2011 after decades of war, taking with it more than half of public revenues and 95% of exports.
Sudan was also internationally "exiled" after it was placed on the United States' list of state sponsors of terror in the 1990s.
Last year, former US President, Donald Trump removed Sudan from the list after the country's transitional government agreed to pay $335 million in compensation for victims of attacks carried out by Osama bin Laden's al-Qaida network while the terror leader was living in Sudan.
Read Also: Roll out back-to-school programs to seek out pandemic-related school dropouts