Uganda's President Yoweri Museveni has fired salvos at the West for their constant push for gay rights in African countries. He thus, accused Western countries of imposing gay rights on African nations as lawmakers in his country prepare to vote on an anti-LGBT bill.
The bill, introduced in Ugandan Parliament earlier this month, proposes tougher penalties for same-sex relations in a country where homosexuality is already illegal.
The bill has since sparked barrage of criticisms from human rights groups in Uganda and particularly the West.
However, in a defiance address to parliament, President Museveni remained adamant in the face of stern criticisms, saying that Western threats of sanctions on African countries opposed to homosexuality are hypocritical because the West also has some "weird cultures".
"Western countries should stop wasting the time of humanity by trying to impose their practices on other people. Europeans and other groups marry cousins and near relatives. Here, marrying in one's clan is taboo. Should we impose sanctions on them for marrying relatives? This is not our job."

President Yoweri Museveni
Under the proposed law in Ugandan Parliament, anyone who engages in same-sex activity or who identifies as LGBT could face up to 10 years in jail.
According to some experts who are familiar with the law, the bill goes much further by also criminalizing any person who holds out as a lesbian, gay, transgender, a queer, or any other sexual or gender identity that is contrary to the binary categories of male and female, with a punishment of up to ten years in prison. In addition, the bill makes it a crime to purport to contract a marriage with another person of the same sex. The bill includes a punishment of up to five years in prison for the promotion of homosexuality. It also effectively declares all same-sex conduct as nonconsensual.
Uganda's penal code already punishes carnal knowledge against the order of nature, which is interpreted to mean homosexual relations, with a punishment of life in prison, although the provision, a colonial remnant, is rarely enforced. Activists highlighted that by introducing the new bill, its purpose is to look at this colonial law and have it in tandem with the current situation.
Western governments and aid agencies working in Uganda are routinely accused of promoting homosexuality in the country, and have repeatedly defended the LGBT community from attacks related to their identity.
The War Against Homosexuality
The reintroduction of the Anti-Homosexuality Bill follows months of hostile oratory against sexual and gender minorities by public figures in Uganda, as well as government crackdowns on LGBT-rights groups and other human rights groups, government critics, and civil society.
On August 3, 2022, Uganda's National Bureau for Nongovernmental Organizations banned Sexual Minorities Uganda (SMUG), a prominent LGBT rights organization, for not having officially registered with it.
Uganda has not prosecuted anyone for consensual same-sex acts in recent years despite strict anti-gay laws.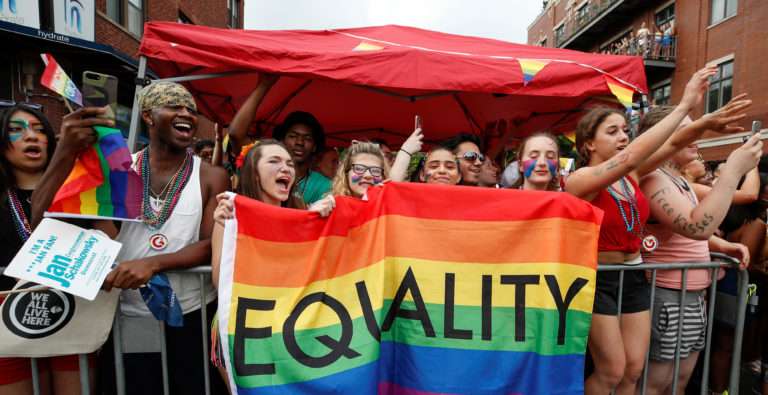 In Ghana, the same tune is being piped as there is a bill called promotion of proper human sexual rights in parliament which seeks to incriminate same sex activities in the country.
The Draft anti-gay legislation submitted to Ghana's parliament also propose up to 10 years in jail for LGBTQ+ people as well as groups and individuals who advocate for their rights, express sympathy or offer social or medical support.  Support for intersex people would also be criminalised and the government could direct intersex people to receive "gender realignment" surgery, said the draft legislation.
READ ALSO: Russia Hints of Challenging US Nominee to Head World Bank