US President-elect, Joe Biden has said President Trump's failure to acknowledge his victory and concede "does not change the dynamic" of his transition planning, rather calling it "an embarrassment" that will "not help the president's legacy" in his latest address to the nation.
He added that Trump instructing agencies to block his transition is "not of much consequence", and stated that the federal funds he will receive when his victory is recognized by the General Services Administration would be helpful.
"We're going to be moving along in a consistent manner, putting together our administration, White House, and reviewing who we're going to pick for cabinet positions. And nothing's going to stop that," Biden said. "And so I'm confident that the fact that they're not willing to acknowledge we won at this point is not of much consequence in our planning and what we're able to do between now and January 20th."
He added that nothing would stop the transfer of power after the election.
The President-elect's speech comes as the US Office of the Director of National Intelligence (DNI) publicized that it cannot begin engaging with Biden's team until a federal agency starts the process of transition, which the Trump administration is delaying.
DNI, which oversees all US intelligence agencies, said it must follow the Presidential Transition Act, which requires the General Services Administration to first "ascertain", or recognise, the winner of the election that Trump is contesting.
President-elect, Joe Biden also made known that he has spoken with the leaders of Ireland, the United Kingdom, France, Germany and Canada and is spreading the message that "America is back".
"I'm letting them know that America is back. We're going to be back in the game. It's not America alone," Biden said, in a rebuke to Trump's "America first" policy.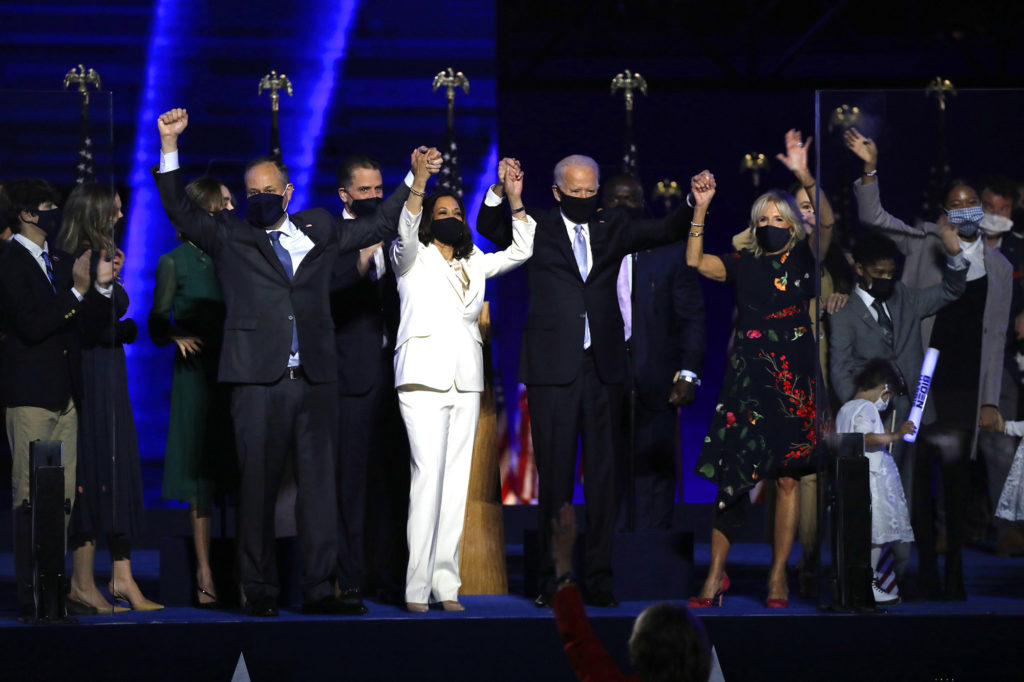 Meanwhile, President Trump has tweeted he would ultimately win the race that all major TV networks have forecast he lost.
None of the state-by-state results have yet been certified with several vote counts continuing, and the outcome will only be official once the US Electoral College meets on 14 December.
President Trump's stance is supported by members of the Republican party with US Secretary of State, Mike Pompeo admonishing that "There will be a smooth transition to a second Trump administration" when asked if the Department of State is preparing to coordinate with the Biden transition team.
He added that, "the world should have every confidence that the transition necessary to make sure that the State Department is functional today, successful today, and successful with the president who's in office on January 20th, a minute after noon, will also be successful."
Quizzed as to whether Trump's refusal to concede discredits efforts by the State Department to encourage officials in elections around the world to accept the results of free and fair elections, "That's ridiculous. And you know it's ridiculous," Pompeo said.
"We often encounter situations where it's not clear about a particular election. We work to uncover facts. We work to discover, to learn whether in fact the outcome, the decision that was made reflected the will of the people," he added. "We want every one of those votes to be counted in the same way that we have every expectation that every vote here in the United States will be counted … it is totally appropriate."
The White House has confirmed President Trump will visit Arlington National Cemetery later on Wednesday 11th November, in what would be the president's first public appearance since the presidential contest was called for Biden.