The number of deposit accounts held by women constitutes less than half of those held by men in Angola and Bangladesh, even though progress has been made in recent years to promote women's financial inclusion.
This is according to the latest Financial Access Survey (FAS) conducted by the International Monetary Fund (IMF) and released in November 2020.
The IMF has intimated that women have "often been excluded from the financial system," however, currently the progress made in advancing women's financial inclusion has varied across countries over the past years.
For instance, in Chile and Moldova, the financial access gender gap with women mostly at the losing end, has been reversed with the "number of commercial bank deposit accounts held by women exceeding those held by men," the IMF mentioned.
Also, Microfinance institutions, according to the Financial Access Survey Report, have been serving an important role in closing the financial access gender gap by "meeting the unmet demand for financial services by women".
"Gender-disaggregated data from the FAS highlight this trend continued in 2019".
The Microfinance Institutions comprise both deposit taking and non-deposit taking microfinance institutions, the IMF alerted.
Again, in Bangladesh, approximately 90 percent of the borrowers reporting at microfinance institutions were women, having pioneered the use of microfinance as a means to promote the inclusion women in the financial system.
"Microfinance institutions have gained ground among women" with most countries including Uganda and Guinea recording more female borrowers in Microfinance Institutions compared to Commercial Banks.
However, the IMF posits that usage indicators, projects mixed results about the management of these outstanding loans and deposits.
The IMF further asserted that "newly reported gender-disaggregated data, including from Côte d'Ivoire and Paraguay, also point to the importance of continued monitoring of the developments in financial access gender gaps".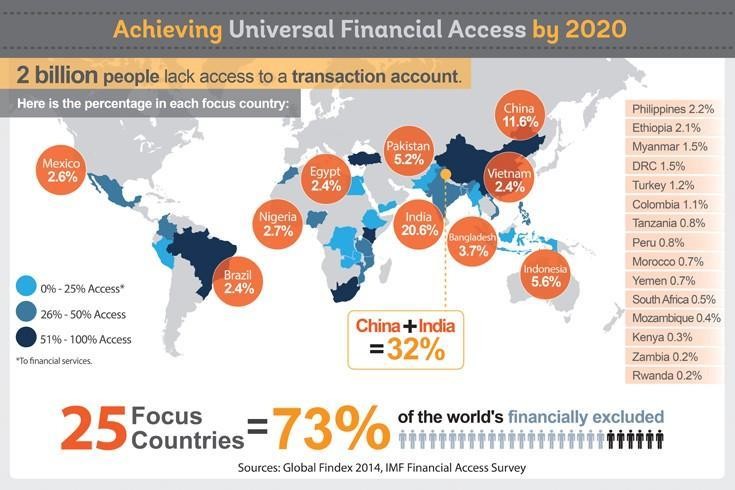 "The Financial Access Survey, launched in 2009, is a unique supply-side dataset that enables policymakers to measure and monitor financial inclusion and benchmark progress against peers. The FAS is based on administrative data collected by central banks or financial regulators from financial institutions and service providers".
"The dataset covers 189 jurisdictions spanning from 2004 to 2019 and contains 121 time series on financial access and use (such as the number of ATMs and depositors). To facilitate meaningful comparison, the FAS also publishes 70 indicators that are normalized relative to the size of the adult population, land area, and gross domestic product".
It should be noted that "The next round of FAS data collection—scheduled to start in March 2021—may help provide useful insights on the impact of the COVID-19 pandemic on financial access and use".