North Korea announced on Friday, March 17, 2023, that it fired an intercontinental ballistic missile to "strike fear into the enemies" as South Korea and Japan agreed at a summit to work closely on regional security with the United States and staged military exercises around the region.
The state news agency disclosed that the ICBM launch sends a "stronger warning" to North Korea's rivals who are escalating tensions with their "frantic, provocative and aggressive large-scale war drills." The test also was designed to confirm the reliability of the weapons system, the news agency added.
The missile, launched on Thursday, March 16, 2023 from North Korea's main airport as leader Kim Jong Un and his daughter smiled from afar, overshadowed a summit held hours later between South Korean President Yoon Suk Yeol and Japanese Prime Minster Fumio Kishida. The meeting in Tokyo was partially aimed at rebuilding security ties between the often-estranged U.S. allies in the face of North Korean nuclear threats.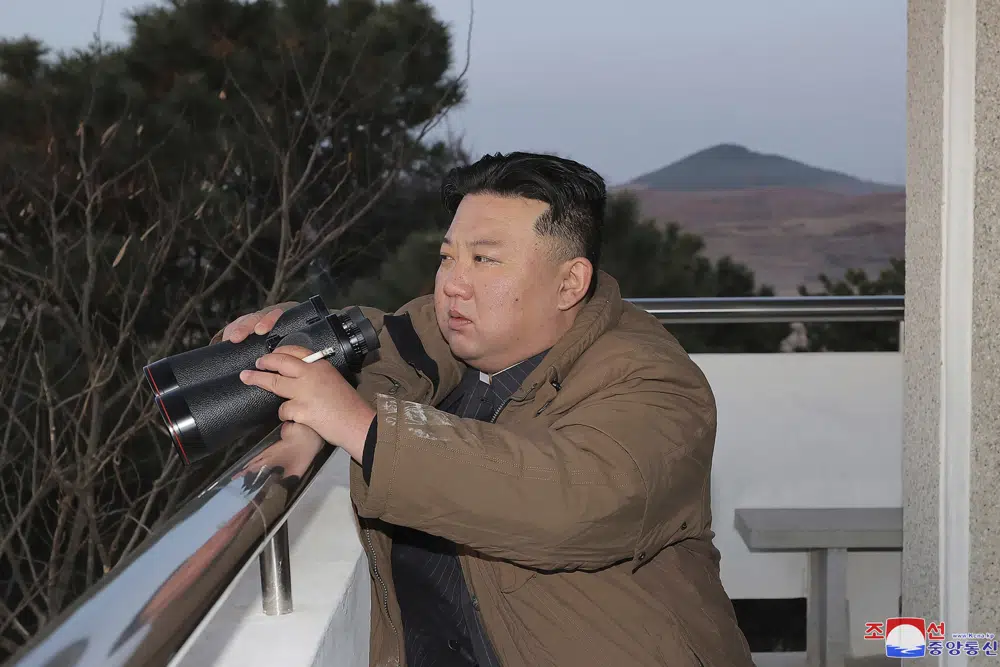 Kim's daughter, believed to be named Kim Ju Ae, is about 10 years old. She has accompanied him to several military events since she was publicly revealed for the first time during another ICBM launch in November, 2022. Analysts claim that the intent of her public appearances at military events is to tie the Kim family's dynastic rule to the nuclear arsenal that Kim sees as the strongest guarantee of his survival.
With four missile displays in about a week, North Korea has increased its retaliatory response to ongoing U.S.-South Korean military drills that are the biggest of their kind in years.
The Biden administration wants better South Korea-Japan ties, which declined over historical issues in recent years, as it pushes to strengthen its alliance network in Asia to counter the North Korean nuclear threat and China's rising influence.
Aside from their combined exercises that began on Monday and is to run through to March 23, the United States and South Korea are also participating in anti-submarine warfare drills, along with Japan, Canada and India, that began on Wednesday, March 15, 2023.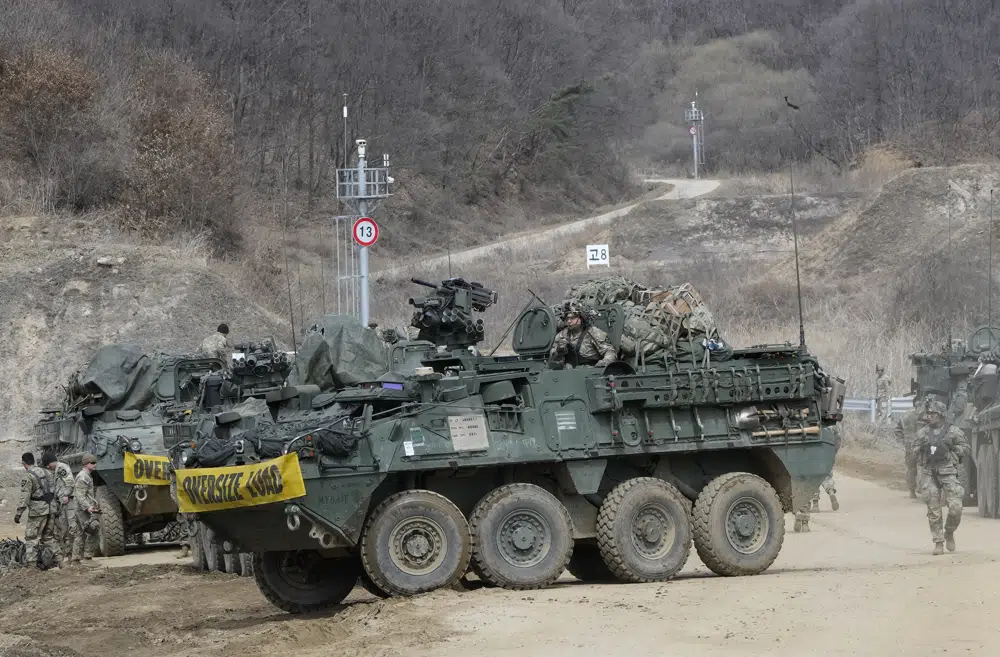 North Korea's news agency disclosed that Kim supervised the test-firing of the Hwasong-17 missile, which blasted off from a launch vehicle parked on an airport runway. Kim stressed the need to "strike fear into the enemies" over what it called the "open hostility" shown to the North by the U.S.-South Korea exercises.
Launched at a high angle to avoid the territory of North Korea's neighbors, the missile reached a maximum altitude of 6,045 kilometers (3,756 miles) and traveled 1,000 kilometers (621 miles) before landing in waters off the country's eastern coast.
State TV channel showed the launch in various angles, including footage from a video camera apparently installed on the missile body that provided an aerial view of the rocket soaring from above ground, amid bright orange flames, before its lower chamber fell off in what appeared to be a stage separation.
North Korea's Missile Development; Cause Of Tensions On The Korean Peninsula
Lee Hyojung, Spokesperson of South Korea's Unification Ministry, which handles inter-Korean affairs, opined that it is deeply regrettable that the North continues to use the U.S.-South Korean military drills as an excuse to stage provocative military demonstrations.
"It's clear that North Korea's reckless nuclear and missile development is the cause of escalating tensions on the Korean Peninsula," she said, urging Pyongyang to return to dialogue.
Speaking at a lecture in Singapore on Thursday, U.S. Indo-Pacific Command Chief Adm. John Aquilino said that China has a role to play in the world if it adheres to the rules-based order, especially in regards to North Korea, which depends on Beijing as its major ally and economic lifeline.
North Korea's ramped-up weapons development, underscored by the dozens of missiles it test-fired last year, poses an increasing threat to South Korea and Japan and the country has also "developed the capabilities to threaten the United States as well," Aquilino said.
"It is destabilizing, it's unpredictable, it's continuing, it's not slowing down. The potential for the People's Republic of China to help to dissuade the DPRK from executing these events would be helpful," Aquilino said, using the initials of North Korea's official name.
READ ALSO: Ashaiman MP Satisfied With Defence and Interior Committee's Visit