Vietnamese President, Nguyen Xuan Phuc has resigned. He becomes the most senior member of the government to step down after a series of high-profile corruption scandals for which he has been held responsible.
The ruling Communist Party blamed him for "violations and wrongdoing" by officials under his control.
Vietnam has no paramount ruler and is officially led by four "pillars"; the party's Secretary, the President, Prime Minister and Speaker of the house.
The state news Agency reported that Nguyen Xuan Phuc resigned at a session of the ruling Communist Party's Central Committee that was held "to consider and give opinions on Comrade Nguyen Xuan Phuc's wish to stop holding positions, quit work and retire."
The language of the announcement strongly suggested that he was forced to step down.
Phuc, 68, began serving in government at the provincial level in 1979 and took his first position in national government in 2006. He joined the Politburo, the highest-ranking party body, in 2011, and was Prime Minister from 2016 to 2021, when he was elected President by the National Assembly.
An official statement published in state media praised Phuc for his efforts as Prime Minister in battling the COVID-19 pandemic. "He has made great efforts in leading, directing and administering the Covid-19 epidemic prevention and control, achieving important results," it said.
It added, however, that Phuc bore political responsibility as the country's top executive for serious scandals involving his subordinates, including two Deputy Prime Ministers and three other Ministers.
"Fully being aware of his responsibilities before the party and people, he submitted an application to resign from his assigned positions, quit his job and retire," the statement disclosed.
The statement noted that the two Deputy Prime Ministers had resigned from their positions and criminal proceedings had been launched against two other Ministers and many other officials. Several of the scandals involved corruption related to pandemic control measures.
Last year, 539 party members were prosecuted or "disciplined" for corruption and "deliberate wrongdoings", including ministers, top officials and diplomats, according to the Communist party, while police investigated 453 corruption cases, up 50% from 2021.
Communist Party General Secretary, Nguyen Phu Trong said earlier this month that the party was "more determined" and "more effective and methodical" in its approach, and vowed to deliver results.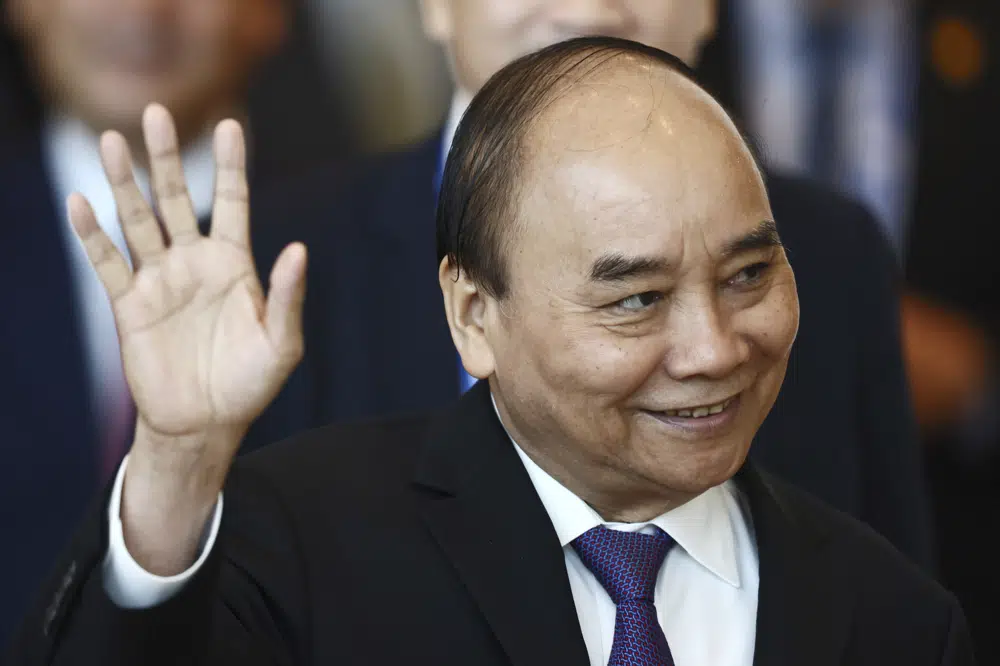 Presidential Position In Vietnam Largely Ceremonial
The post of President in Vietnam is largely ceremonial. The most powerful position, Communist Party General Secretary, is currently held by Nguyen Phu Trong, who in 2021 won a rare third five-year term in office.
Nguyen Phu Trong's hallmark has been a long-running anti-corruption campaign, which in his second term targeted two former Cabinet Ministers and Hanoi's former Mayor
The positions from which Phuc resigned also included Politburo membership, the executive committee of the Central Committee and chairman of the National Defense and Security Council.
As Prime Minister, Phuc led Vietnam as it became further integrated in the global economy and sustained 7% economic growth until COVID-19 hit the world.
With strict measures including a nationwide lockdown, Vietnam managed to contain the spread of the virus in the first year of the pandemic and quickly resumed business and manufacturing. It was among a handful of countries in 2020 that recorded positive economic growth.
READ ALSO: Somali Famine Slowed, Not Averted – World Food Program Chief