Tharman Shanmugaratnam has been elected as President of Singapore.
With his election victory, Tharman, a former Deputy Prime Minister, becomes the ninth President of Singapore.
He will replace incumbent President, Halimah Yacob, who ran unopposed in 2017. Her term ends on September 13, 2023.
The presidential position is ceremonial and has six-year term.
The Elections Department declared Tharman as the winner after securing 70.40 percent of votes over two rival candidates; Ng Kok Song and Tan Kin Lian.
This was Singapore's first contested presidential election since 2011.
Tharman's total number of votes came up to 1,746,427. Former GIC Chief Investment Officer, Ng Kok Song had 15.72% of the vote (390,041 votes), while ex NTUC Income CEO, Tan Kin Lian achieved 13.88% (344,292 votes).
A total of 2,480,760 votes were cast nationwide, with 50,152 rejected votes.
"I declare Mr Tharman Shanmugaratnam as the candidate duly elected as the President of Singapore," Election Returning Officer, Tan Meng Dui, said.
After the release of the sample count results which came before the final results were announced, Tharman noted in a speech, "I believe that it's a vote of confidence in Singapore. It's a vote of optimism for a future in which we can progress together and support each other as Singaporeans. It's not about me. This is about Singapore, and confidence in Singapore."
Tharman thanked his competitors "for having contested with full effort", saying that "it has been a worthy contest."
He also thanked Singaporeans "for following the issues closely and for engaging calmly throughout this presidential election period."
Tharman, 66, a longtime leader of the ruling People's Action Party (PAP), resigned from the government and the party ahead of the election.
The People's Action Party has ruled Singapore continuously since 1959.
The city-state's government is run by the Prime Minister, currently Lee Hsien Loong of the People's Action Party.
Analysts claim that Tharman's landslide victory is an indicator that Singaporeans generally still trust the ruling People's Action Party.
Walid Jumblatt Abdullah, Political Scientist at the Nanyang Technological University, opined, "It shows that the PAP is still a trusted brand, as long as the candidate that is put forth is credible. Tharman is as credible as it gets."
Tharman will be officially sworn in on Inauguration Day, September 14, 2023, in a ceremony at the Istana, where he will also make a speech. This comes one day after incumbent President Halimah Yacob's term of office ends.
Prime Minister Lee Hsien Loong Congratulates Tharman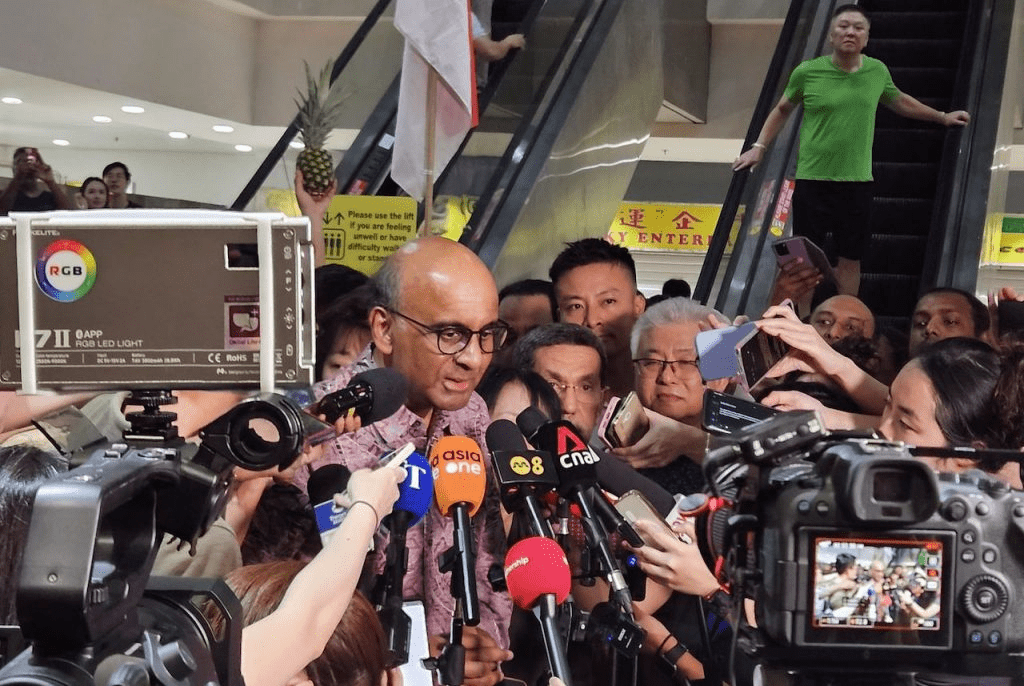 In a statement, Prime Minister of Singapore, Lee Hsien Loong, offered congratulations to Tharman Shanmugaratnam
"Singaporeans have chosen Mr Tharman Shanmugaratnam to be our next President by a decisive margin," he said.
He noted that as Head of State, Tharman will represent Singapore at home and abroad, and exercise custodial powers, including over the reserves and key appointments.
"I am happy that Singaporeans have been able to exercise the right to vote for our next President, and to focus on what the elected President is about.
"In this election, both voters and candidates have shown a greater understanding of the roles and duties of the President, which bodes well for Singapore."

Lee Hsien Loong
The Prime Minister emphasized that Tharman has a long and distinguished record of public service, saying, "I have every confidence that he will carry out his duties as President with distinction."
"I have called Mr Tharman to congratulate him on his election, and to assure him of my Government's full cooperation. Mr Tharman has also declared his intention to work closely with the Government."

Lee Hsien Loong
READ ALSO: Albert Ondo Ossa Claims Bongo's Family Has A Hand In Gabon Coup