Japan and South Korea agreed on steps to resolve a trade dispute hours before a highly anticipated summit began on Thursday, March 16, 2023, a sign that the two countries are making concrete progress on their bid to overcome disputes over history and rebuild their nations' security and economic ties.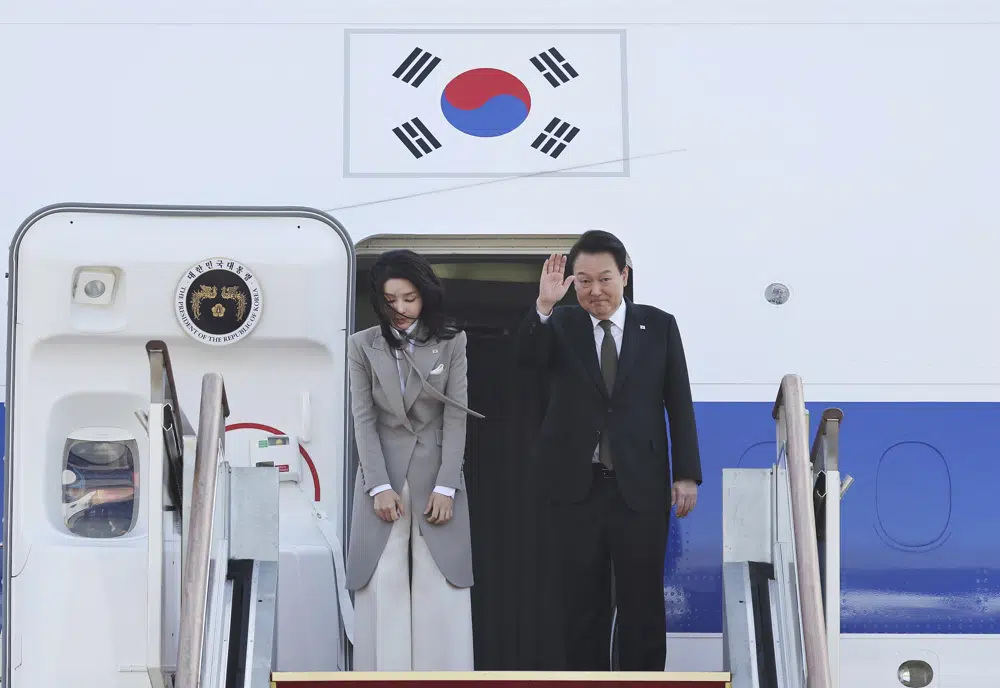 South Korean Trade Minister, Lee Chang-yang disclosed that Japan had agreed to lift export controls on South Korea following talks this week, and that South Korea will withdraw its complaint to the World Trade Organization once the curbs are removed.
Japanese Economy, Trade and Industry Ministry divulged that Japan acknowledged improvement in South Korea export controls during the talks and that as a result of Seoul's decision to drop the WTO case, Japan decided to drop restrictions against South Korea and restore the country to the status it had before July 2019.
Japanese export controls had covered fluorinated polyimides, which are used in organic light-emitting diode (OLED) screens for TVs and smartphones, and photoresist and hydrogen fluoride, used for making semiconductors.
Lee's ministry said the countries will continue to discuss restoring each other to preferred trade status, after downgrading each other in 2019.
Other key issues at the two nations' first summit in Japan since 2011 are how Japanese Prime Minister Fumio Kishida will respond to South Korean President Yoon Suk Yeol's concessions on compensation for forced labor, and if or when the two countries will resume defense dialogues and regular leaders' visits.
Kishida and Yoon are to have dinner and informal talks after the summit, according to Kishida's office. Media reports disclosed that Kishida will host a two-part dinner: "sukiyaki" beef stew for a first round, then "omu-rice," or rice topped with omelet; reportedly Yoon's favorite dish, at another restaurant.
Hundreds of thousands of ethnic Korean residents of Japan, many of them descendants of those forcibly brought here during the war, called for better ties. After his arrival on Thursday, March 16, 2023, Yoon attended a reception hosted by the Korean Residents' Union in Japan.
Also on Thursday, a powerful Japanese business lobby, Keidanren, or the Japan Business Federation, also announced that it and its South Korean counterpart have agreed to each establish private funds for bilateral projects such as youth exchanges. Keidanren iterated that they aim to start with funding worth 100 million yen ($752,420).
A dozen business leaders traveling with Yoon are to meet their Japanese counterparts on Friday, March 17, 2023.
North Korea Welcomes Summit With Missile Test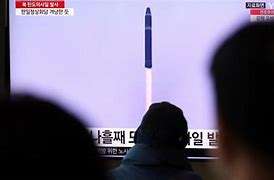 North Korea test-launched an intercontinental ballistic missile just hours before the leaders of South Korea and Japan were to meet for the summit.
The North Korean missile launch on early Thursday, just before Yoon departed for Tokyo, could increase momentum for he and Kishida to move their countries closer diplomatically.
The intercontinental ballistic missile was launched on a steep trajectory to avoid land and fell into open waters off Japan's northern island of Hokkaido.
The test comes after a year in which North Korea has escalated its nuclear threats, and is likely intended to send a message both about the summit and simultaneous joint military exercises including the U.S., which the isolated country views as directed against it.
"The peace and stability in the region are important for the region, and we must further strengthen cooperation among allies and like-minded countries."

Fumio Kishida
Chief Cabinet Secretary, Hirokazu Matsuno noted that Japan at the summit wants to reaffirm cooperation with Seoul and Washington in responses to North Korea's missile threats.
Washington will welcome better Japan-South Korea ties, as feuding over historical issues has undermined a U.S. push to reinforce its alliances in Asia to better cope with North Korean nuclear threats and China's rise.
READ ALSO: Kwadaso Constituents Portend To Vote Skirt And Blouse, If Dr. Akoto Is Elected NPP Flagbearer