United Nations Secretary-General, António Guterres has announced that the agency has begun negotiations with Beijing for a visit "without restrictions" to Xinjiang, to see how the Uighur minority is being treated.
According to UN and Australian rights groups, at least one million Uighurs and other Muslim minority groups have been held in camps in the north-western region. They also accuse Chinese authorities of forcibly sterilizing women and imposing forced labor.
Guterres, in an interview revealed that negotiations have begun and suggested that China is cooperating.
"A serious negotiation is at the present moment taking place between the office of the (UN human rights) commissioner and the Chinese authorities. I hope that they will reach an agreement soon to allow a visit without restrictions or limitations.

António Guterres
The UN chief added the Chinese had repeatedly affirmed to him "that they want that mission to take place".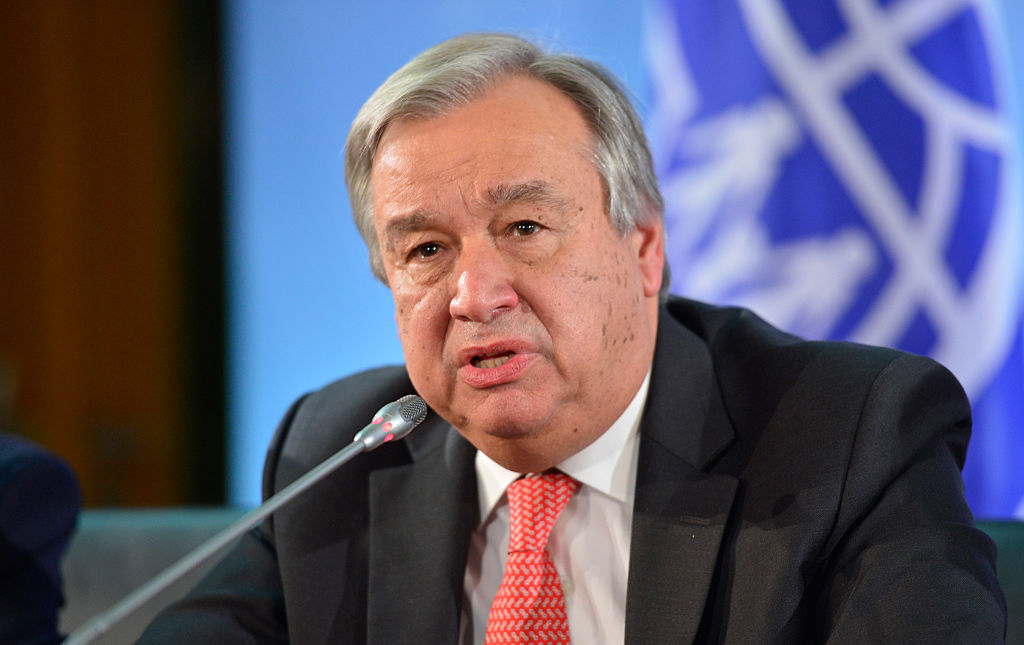 However, activists have expressed skepticism about the prospects for a meaningful visit with unfettered access in China. Further instructions amid covid
China has repeatedly denied claims of human right violations in Xinjiang, calling them "rumours fabricated with ulterior motives."
China sanctions US and Canadian officials
China has announced sanctions against two US officials, a Canadian lawmaker and a Canadian parliamentary subcommittee, in response to "coordinated action" taken by the two countries last week over Beijing's human rights violations.
In a statement, China's Foreign Ministry announced it would take measures against the chair and vice-chair of the US government's Advisory Commission on International Religious Freedom (USCIRF), Gayle Manchin and Tony Perkins.
It also sanctioned Canadian parliament member, Michael Chong and Canada's Standing Committee on Foreign Affairs and International Development (FAAE). And also hit the FAAE's Subcommittee on International Human Rights with sanctions.
The Foreign Ministry further warned "relevant parties" to stop interfering in China's domestic affairs, to avoid "burning their fingers".
"The Chinese government is firmly determined to safeguard its national sovereignty, security and development interests. We urge the relevant parties to clearly understand the situation and redress their mistakes.
"They must stop political manipulation on Xinjiang-related issues, stop interfering in China's internal affairs in any form and refrain from going farther down the wrong path. Otherwise, they will get their fingers burnt."

China Foreign Ministry
Addressing the sanctions, US secretary of state, Antony Blinken called them "baseless". He intimated that the sanctions would only shine a harsh spotlight on the "genocide" in Xinjiang.
"Beijing's attempts to intimidate and silence those speaking out for human rights and fundamental freedoms only contribute to the growing international scrutiny of the ongoing genocide and crimes against humanity in Xinjiang."
Canada's Prime Minister, Justin Trudeau, also condemned Beijing's "unacceptable actions" and vowed to continue defending human rights.
"We will continue to defend human rights around the world with our international partners."