In an address to the UN General Assembly, WHO Director-General, Tedros Adhanom Ghebreyesus called the ongoing war between Israel and Hamas an "acid test for the United Nations and for its member states."
"This organisation was established to foster peace in our world," he said.
"If you as member states of the United Nations will not or cannot stop this bloodshed, then we must ask, 'What is the United Nations for?'" he added.
"Resolutions are not enough. You must act and you must act now," he asserted.
The WHO Chief also gave an overview of the deteriorating healthcare situation in Gaza, saying that premature babies were dying as life support systems shut down, while up to 200 women give birth every day in the "worst imaginable" conditions.
He added that more than 2,000 patients with cancer; 1,000 with kidney disease; 50,000 with cardiovascular disease and 60,000 with diabetes are at risk amid treatment interruption.
He also made mention of the increasing numbers of respiratory and skin infections, malnutrition as well as cases of acute watery diarrhea "as the sewage system breaks down and people are forced to defecate in the open."
"There are no words to describe the horror. The people of Gaza need our support, your support, now," he said.
According to the United Nations Relief and Works Agency for Palestine Refugees in the Near East (UNRWA), roughly 70% of people in Gaza are now drinking "salinized and contaminated" water.
Raw sewage has also started flowing through the streets in some areas as UN waste disposal systems are also impacted by the fuel shortages.
Tedros Adhanom Ghebreyesus said that there is a desperate need for more fuel and supplies, adding: "Most of all, we need attacks on healthcare to stop."
He added al-Shifa hospital, currently occupied by Israeli troops, must be able "to function as a hospital."
Israel To Allow 2 fuel tankers a day into Gaza
According to Israel's National Security Adviser, Israel's war cabinet approved a measure on Friday allowing two fuel tankers a day to enter Gaza for water and sewage system support.
Those systems are "on the verge of collapsing, considering the lack of electricity and ability to operate the sewage and water systems that UNRWA is running," Tzachi Hanegbi disclosed.
The decision to allow two fuel tankers per day into Gaza, "was taken due to [Israel's] willingness to avoid the spread of pandemics," Hanegbi added.
Hanegbi said the agreement followed a "special request by the United States".
"The decision was that we want to prevent the spread of diseases. We don't currently need epidemics that will harm civilians there or our soldiers. If there is an epidemic, the fighting will be stopped.
"If there is a humanitarian crisis and an international outcry, we will not be able to continue the fighting under those conditions.

Tzachi Hanegbi
He added the Israeli military and Israeli intelligence said the fuel would not help Hamas or "prevent us from achieving the goals of the war."
The decision, was criticized by Israeli Finance Minister, Bezalel Smotrich.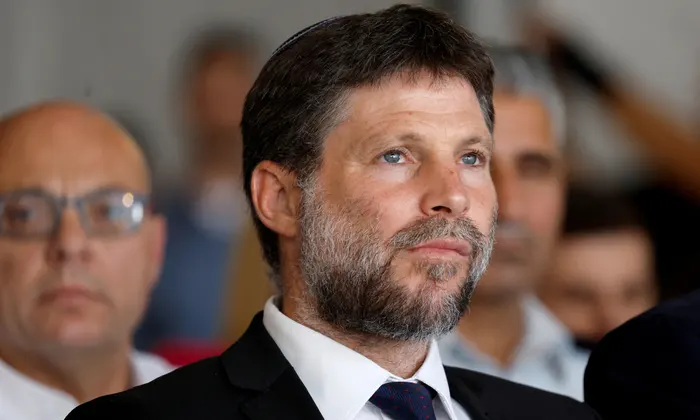 Smotrich sent a letter, which he also posted on X, to Israeli Prime Minister Benjamin Netanyahu asking for the policy to be reversed and for the government to continue to prevent fuel from entering the Gaza Strip.
"That decision is extremely odd. This decision is a spit in the face of IDF soldiers, bereaved families, the hostages and their families," Smotrich said.
"This is not how you win a war, that's not how you destroy Hamas and that's not how we'll return the hostages," he added.
"Allowing fuel into Gaza is a grave mistake and against the cabinet's decision. It reflects weakness, it is giving oxygen to the enemy.
"It allows [Yahya al-Sinwar, leader of Hamas] to sit in an air-conditioned bunker and watch the news and continue to manipulate Israeli society and the families of the hostages."

Bezalel Smotrich
READ ALSO: Fidelity Bank and FDA Establish Strategic Alliance for SME Growth and Regulatory Adherence